Julia Louis-Dreyfus of 'Seinfeld' Opens up about Battle with Cancer in a Candid Interview
Julia Louis-Dreyfus was one of those who had a bittersweet experience in which one's entire outlook changes after a life-threatening illness. She spoke recently about the cause which cancer led her to. 
Julia Louis-Dreyfus has joined the gang of people who want to save the earth. The how is still getting sorted out, but the why is clear. Speaking to People, Louis-Dreyfus shared what motivated her to take on the cause. 
In 2017, the "Seinfeld" alum was diagnosed with stage two breast cancer. The development meant the actress was forced to face her mortality head-on. Though she survived, the feeling lasted.
Julia's environmental activism
She told People, "Once you've faced a near-death experience like that, you do begin to realize that, at some point, you're going to be out of here." So what was the main thing she wanted to leave behind? 
A clean environment for her children, revealed the actress. "I'm keenly aware of the burden that my children will have, and their children will have if this challenge doesn't get met," explained Louis-Dreyfus. 
For her part, Louis-Dreyfus joined the Natural Resources Defense Council's Board of Trustees in hopes of making a difference alongside the world's best scientists and health experts. 
Cancer renewed her passion
Now 59, Louis-Dreyfus is no stranger to environmental activism. When her two boys were younger, she joined California's nonprofit organization, Heal the Bay, which is devoted towards protecting the state's coastline. 
Since her efforts were renewed by cancer, Louis-Dreyfus is now dedicated to spending the rest of her life to ensure that her kids, Charlie and Henry, have a brighter, cleaner world to live in.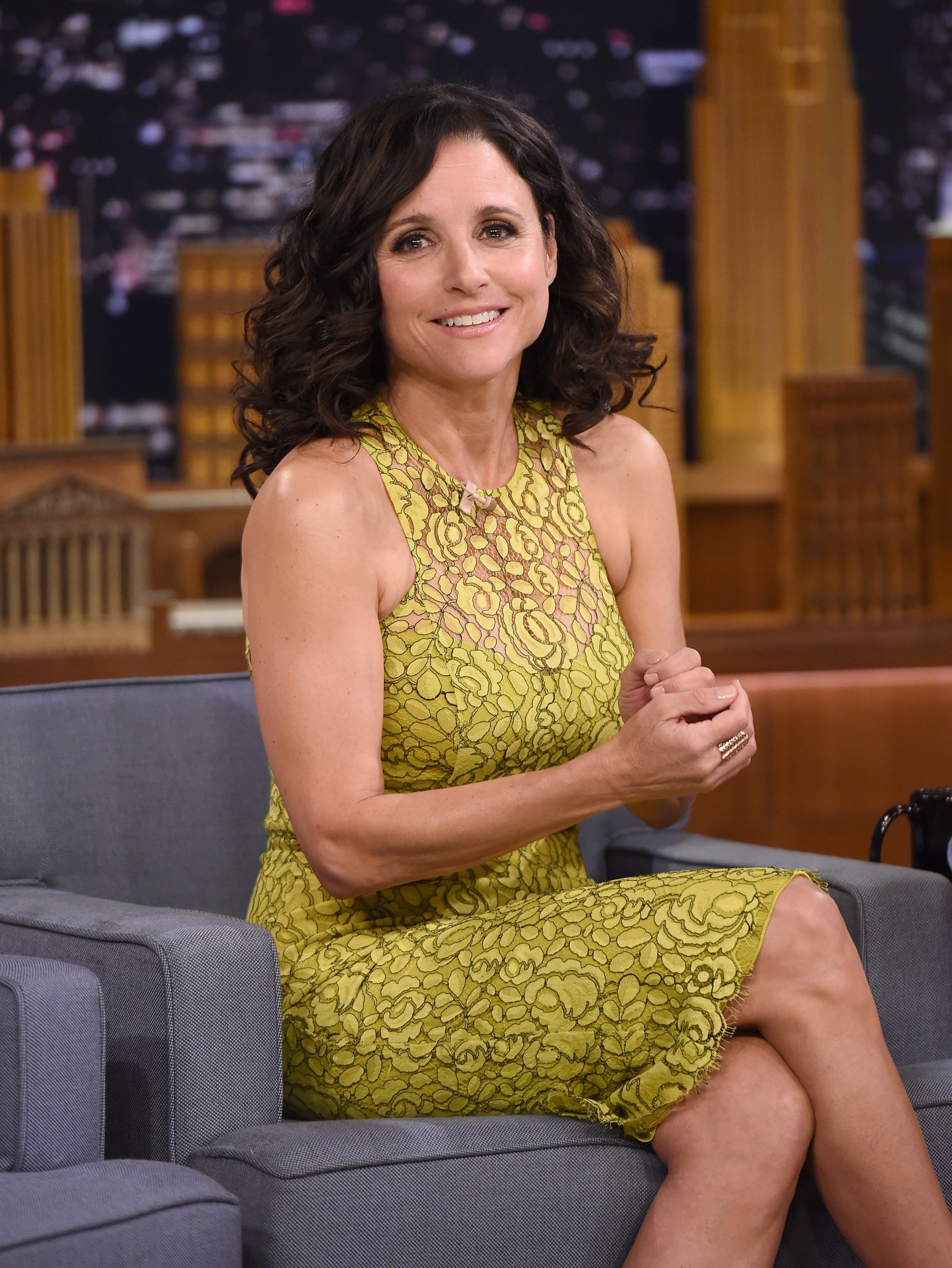 Other challenges she's faced
Louis-Dreyfus has endured challenges before. Her sister was 44 when she passed away from a drug overdose. Plus, due to cancer, the actress has undergone a double mastectomy. 
Louis-Dreyfus spent 11 months getting treated for the disease. In August 2019, she spoke to Vanity Fair about the difficulty she had in not being able to work. 
Journey to Seinfield
The "Veep" actress has been busy since she was 21 years old when she got her first gig right after dropping out of Northwestern University. She's learned a lot of lessons since then. 
In December, Louis-Dreyfus opened up about her run on "Saturday Night Live" in 1982. "It was very sexist  — very sexist," she told Stephen Colbert during the Montclair Film benefit. 
The star also pointed out that people were doing drugs. She decided around then that she would only remain in something if she were really passionate about it as well as comfortable. 
While on SNL, Louis-Dreyfus met Larry David, a staff writer. Four years later, David became part of a new comedy show called "Seinfeld," and Louis-Dreyfus came on board. The rest is history.