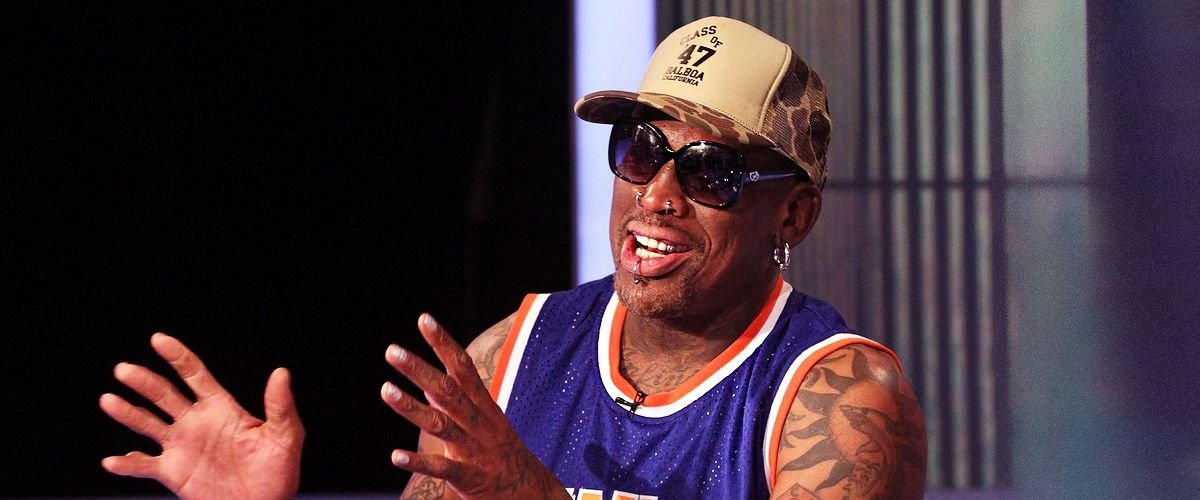 Getty Images
Dennis Rodman and Carmen Electra's Marriage — inside Their Short-Lived Union
Carmen Electra and Dennis Rodman's relationship came at a time when both were captivated by their love for each other, although it didn't last long.
Carmen Electra was only 26 years old when she lost her mother to a brain tumor. She was on the set of one of her first movies when she received the terrible news.
In an interview with Oprah Winfrey, Electra recalled: "We all just knew, and I came home, and everyone was really quiet." With tears forming in her eyes, she added:
"At that point, she couldn't walk and she couldn't talk. I remember saying, 'Mom, just let go.'"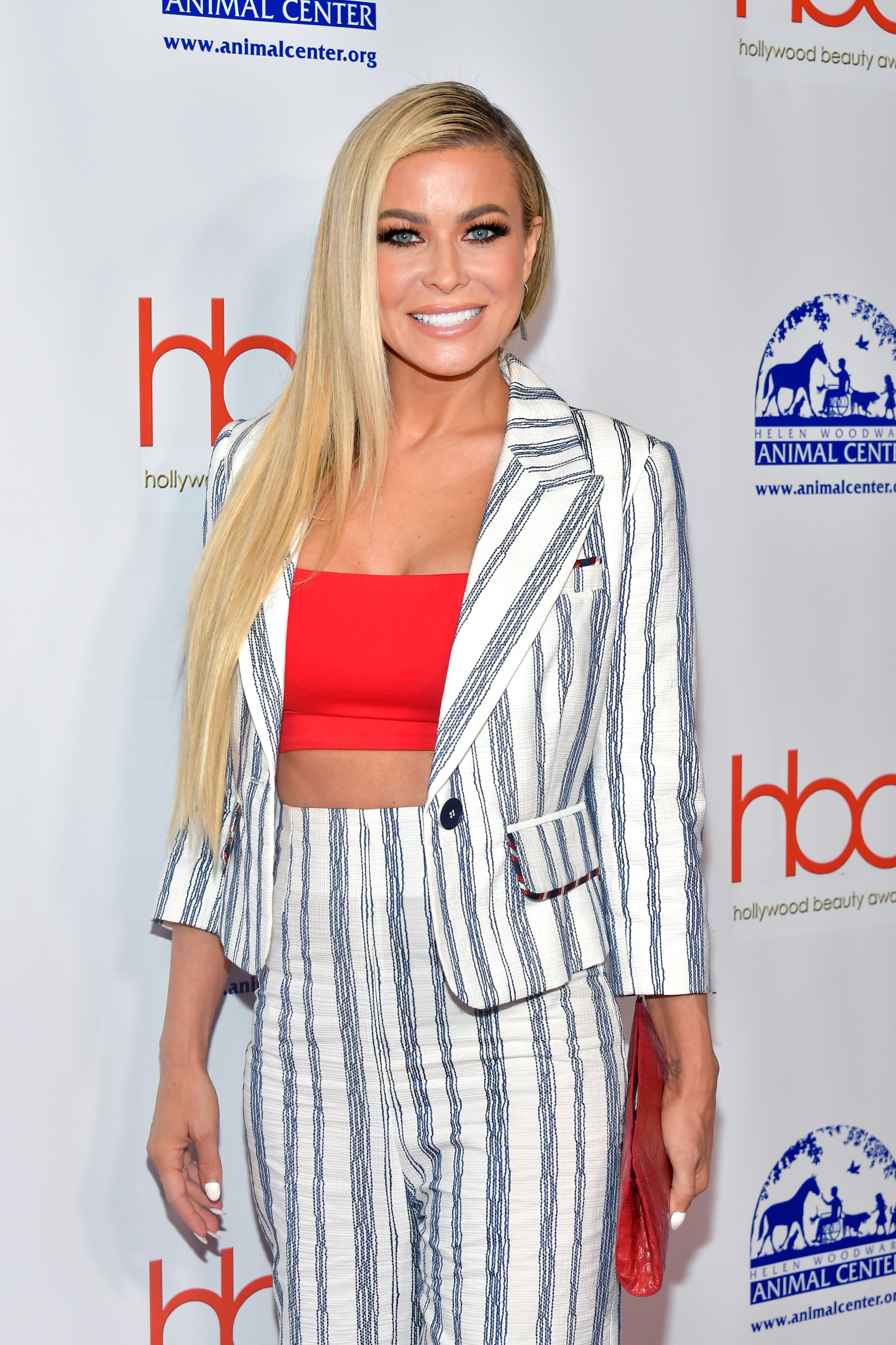 Carmen Electra attends the 2019 Hollywood Beauty Awards at Avalon Hollywood on February 17, 2019 in Los Angeles, California. | Source: Getty Images
FALLING IN LOVE
As the "Baywatch" star's mother passed away, she found herself vulnerable and destructive; that's when Dennis Rodman, NBA's very own "Bad Boy," came into her life.
Electra found herself drinking excessively during the grieving process and remembered the former Bulls and Lakers legend always to be the life of the party.
"People couldn't understand why I loved him. Because he had a reputation for being a bad boy. What I saw in the beginning was this sort of gentle giant," Electra intimately recalled.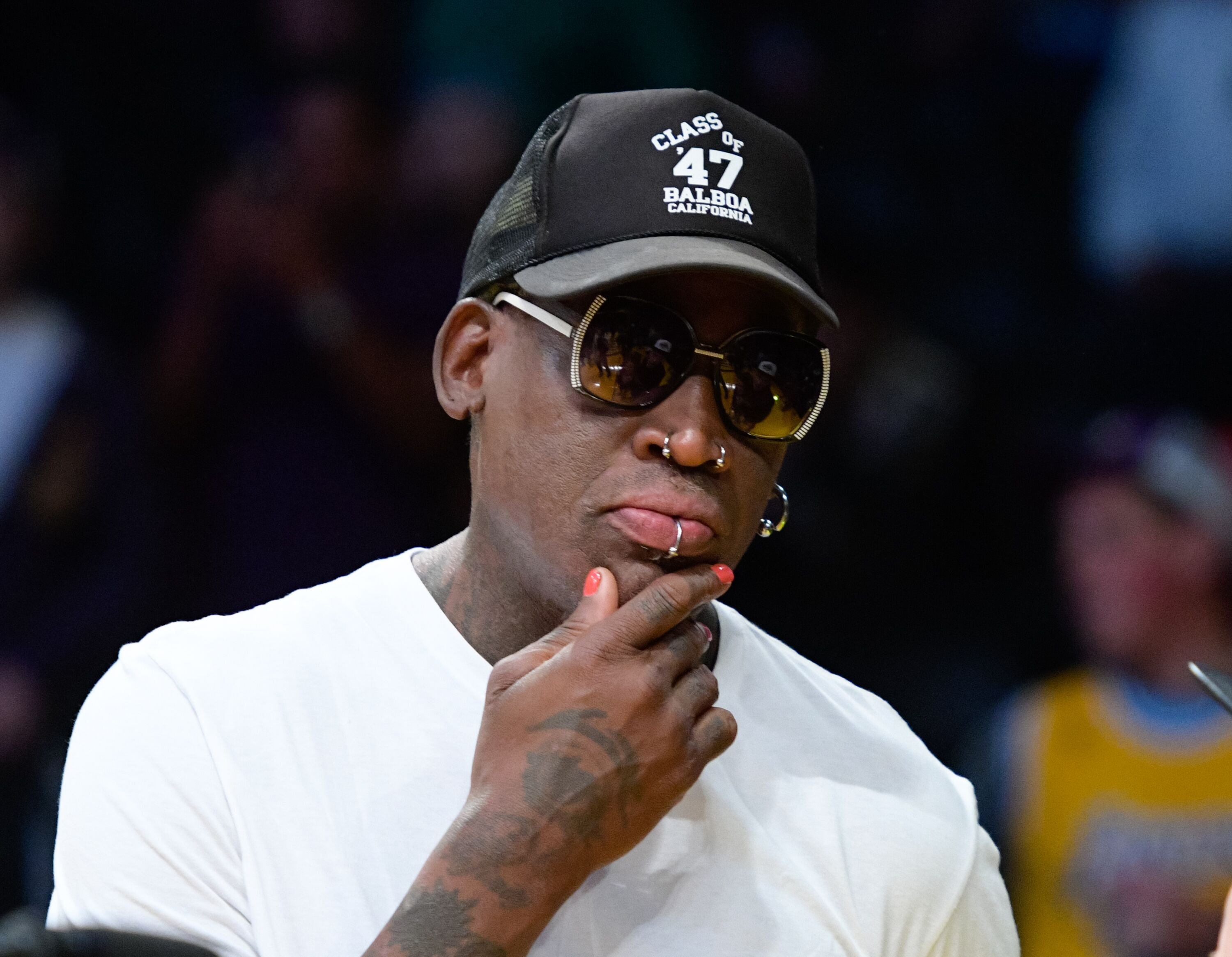 Dennis Rodman attends a basketball game between the Golden State Warriors and the Los Angeles Lakers at Staples Center on November 25, 2016 in Los Angeles, California. | Source: Getty Images
On November 14, 1998, Rodman and Electra, in a shocking yet expected event, tied the knot after a night out in Sin City. They reportedly exchanged vows at about 7 A.M. at Las Vegas' Little Chapel of Flowers.
The sequence of events happened very fast, beginning with the couple knocking at the chapel doors, exchanging "I do's," then leaving.
Countless people served as witnesses to the passionate relationship that the five-time NBA Champion, including the athlete's sister.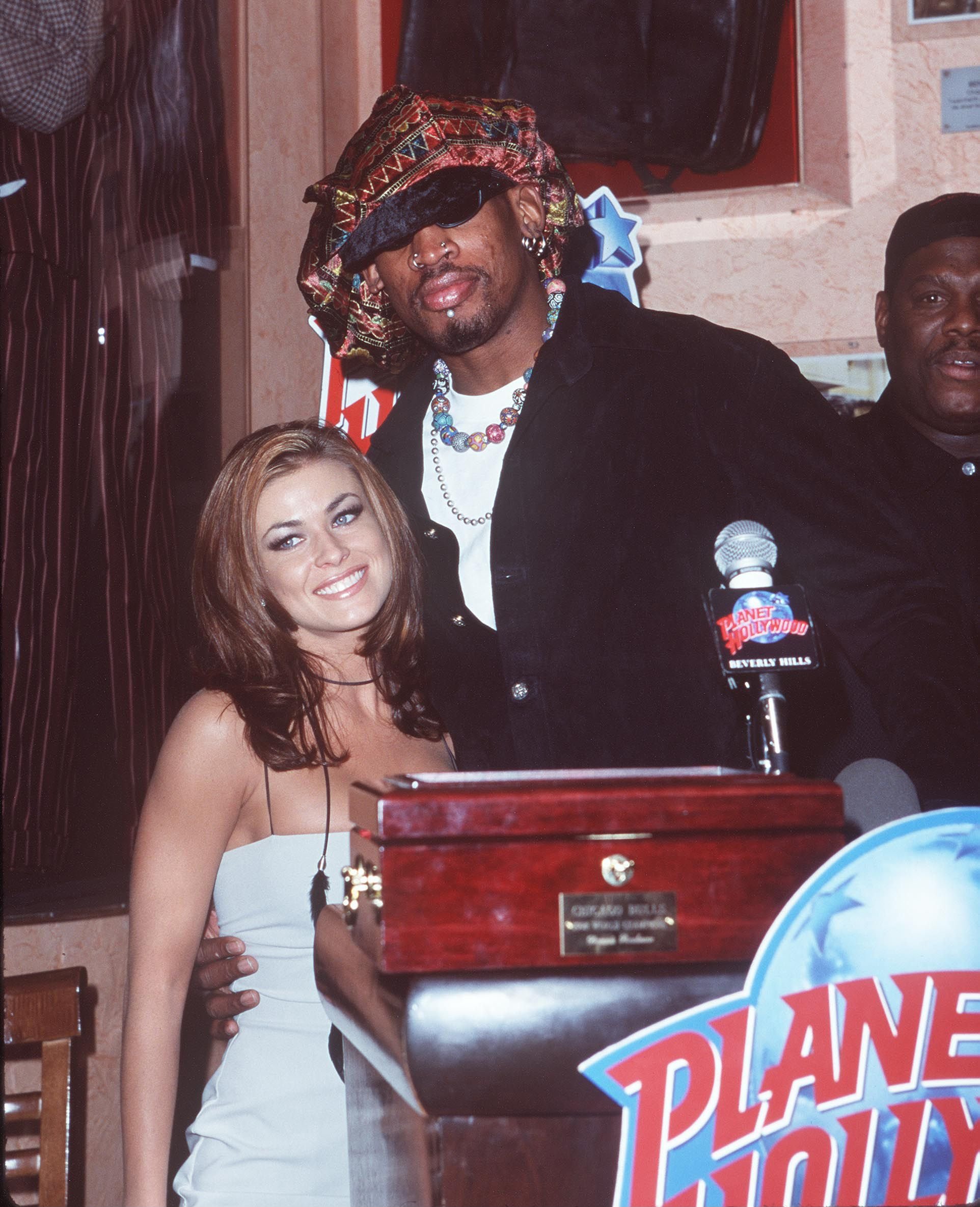 Dennis Rodman and Carmen Electra during a press conference. | Source: Getty Images
"I know he cares for her really deeply," emphasized Rodman's sister, Debra, in an interview with People. "When he's with her, he's happy," she added.
Many were aware of how greatly Rodman treated his then-wife, with multiple accounts from people who saw them in public.
"He really liked to watch her dance," said Dino Vulpitta, a club executive. "He treats her like a queen," pointed out by one of Rodman's many club employees.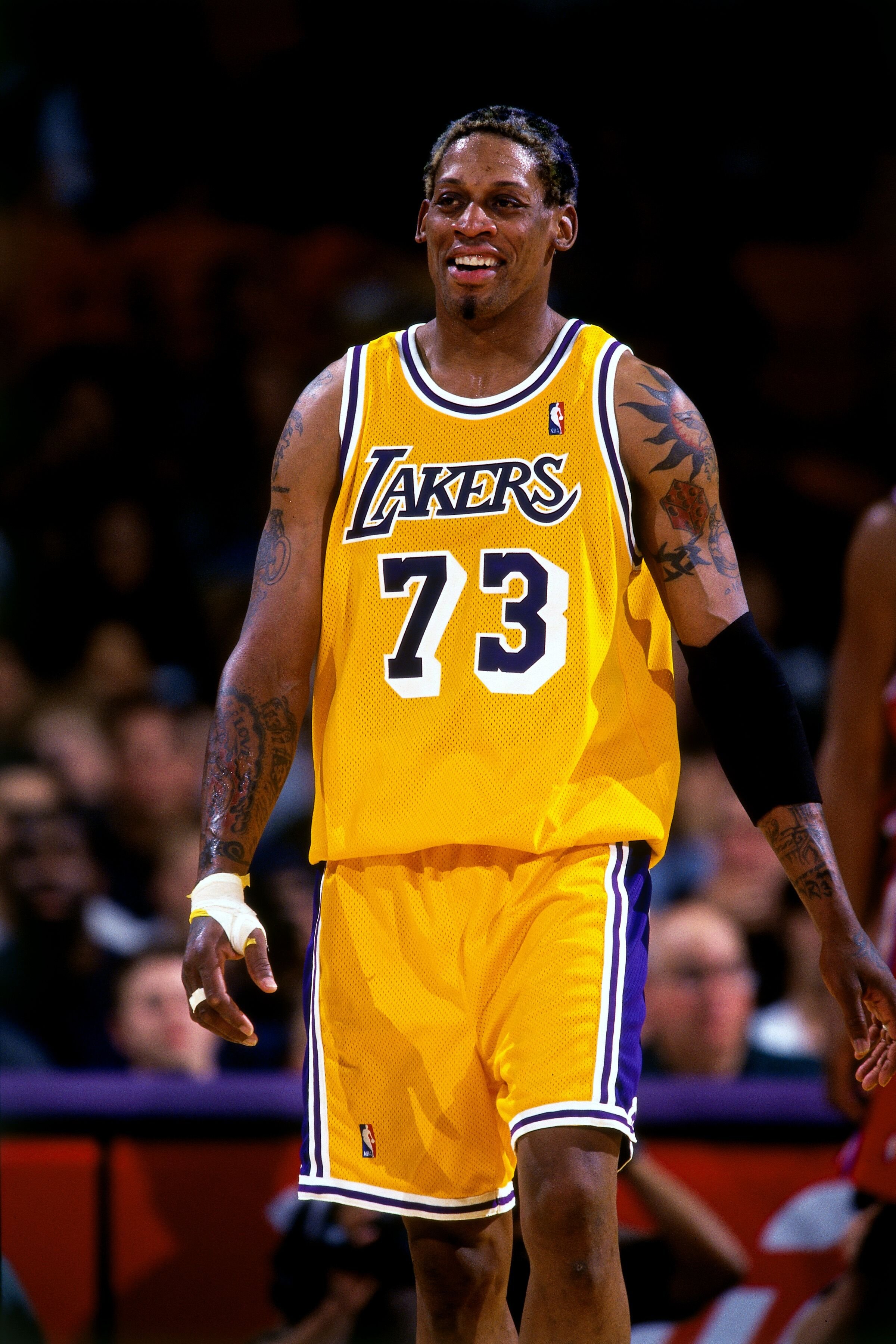 Dennis Rodman of the Los Angeles Lakers reacts to a play during a game in 1999 at Great Western Forum in Los Angeles, California. | Source: Getty Images
Things may still not be over for Rodman, as he made a recent confession of being open to propose once again to his ex-wife.
Electra's step-parents, Pat and James Rich, believed that their daughter was meant to be the light in Rodman's life. Nevertheless, some completely doubted the intentions in the relationship.
Rodman's agent, Dwight Manley, was critical of the couple's early morning marriage in the absence of any prenuptial documents.
Immediately, Rodman came into defense, reassuring to everyone, through his publicist, of the genuine love his shares with his wife.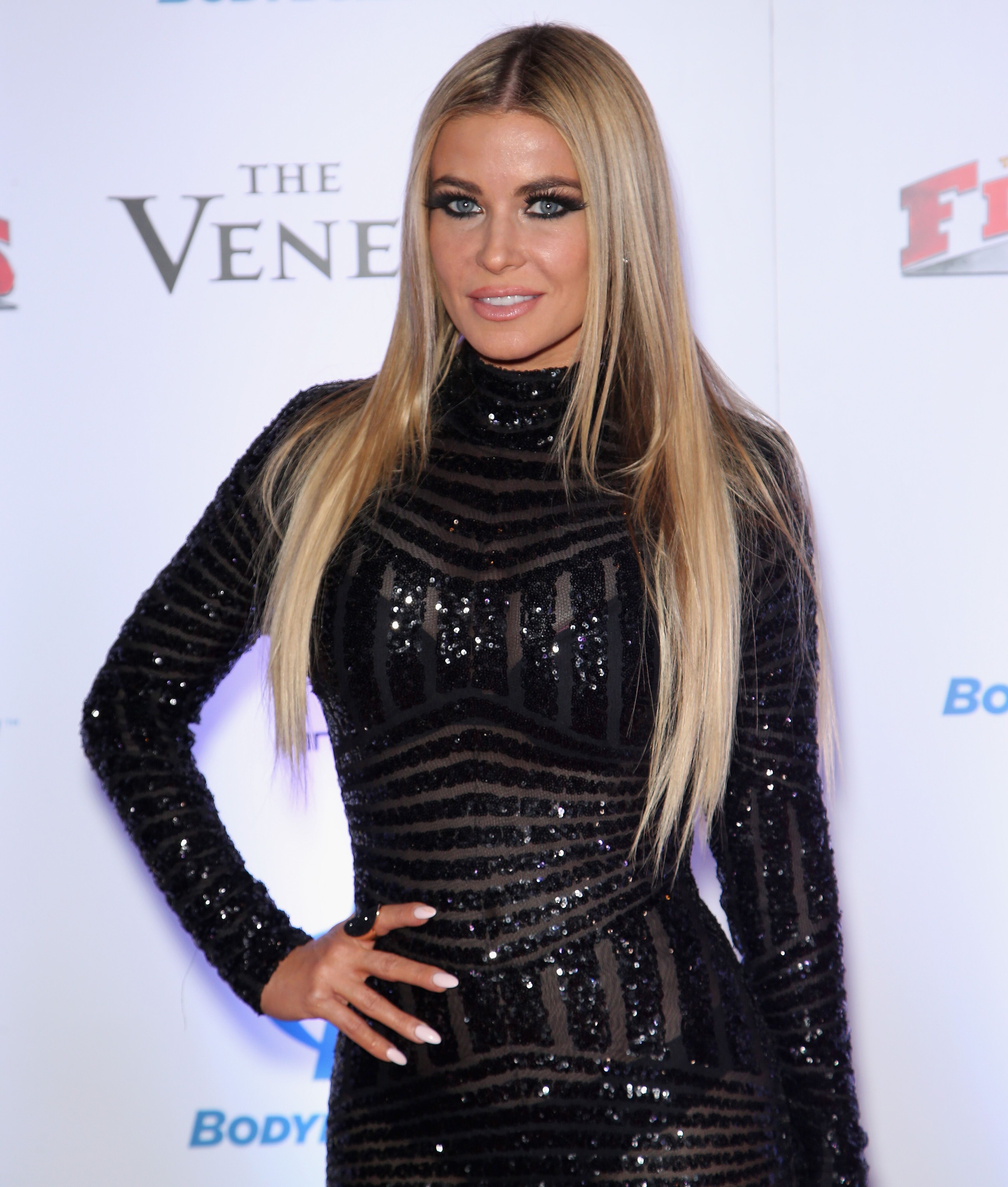 Carmen Electra attends the eighth annual Fighters Only World Mixed Martial Arts Awards at The Palazzo Las Vegas on February 5, 2016 in Las Vegas, Nevada. | Source: Getty Images
Just as the sun sets in paradise, the couple's marriage was short-lived. Following a ten-day deadline to submit new marriage records to Clark County, the couple decided to get an annulment on the ninth day.
The situation came to a point wherein the authenticity of love notes shared by the couple came into question.
Surprisingly, despite the whirlwind occurring, the couple managed to stay together, spending a lot of time together until December.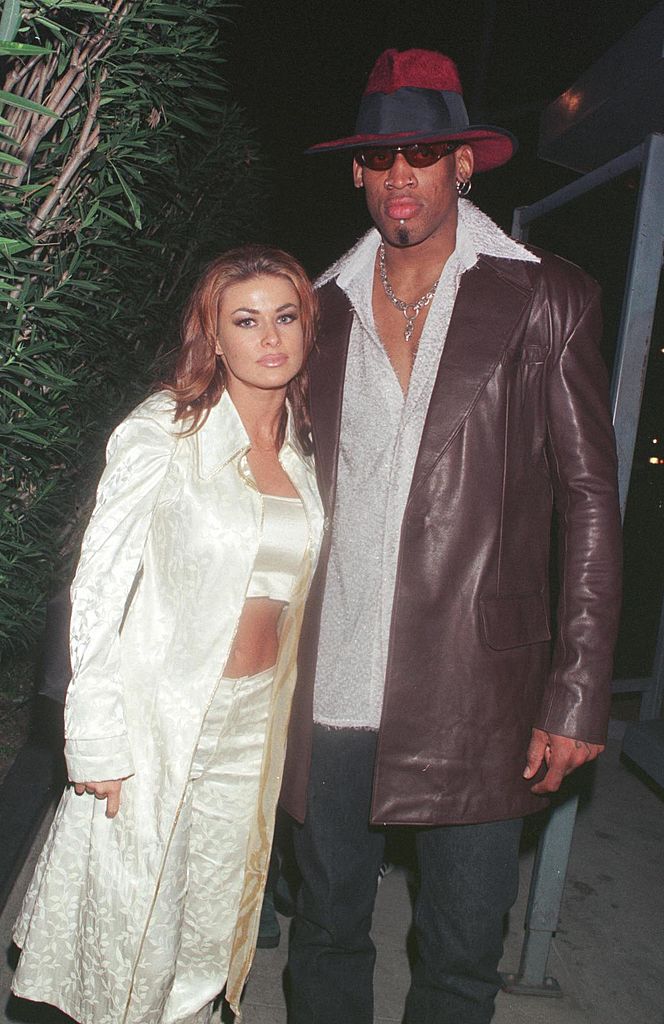 Dennis Rodman celebrates his first winning game out on the town at GOODBAR with wife Carmen Electra. | Source: Getty Images
"I'm still married, and I hope it stays," said the NBA's notorious forward with USA TODAY. His sister quickly supported, clarifying with People that "there will be no annulment. They will remain married."
The married life did not turn out as good as expected, with the couple eventually filing for divorce in March 1999.
The relationship did not end with bad blood as the couple still had moments where they would cross each other's paths.
After their marriage, Rodman tied the knot with Michelle Moyer in 2003 and had two children together, DJ and Trinity.
They separated after a year after trying to resolve their fights and reconcile. In 2012, their divorce became final.
In an interview with HuffPost, Electra recalled an encounter she had with her ex-husband during a get-together she organized.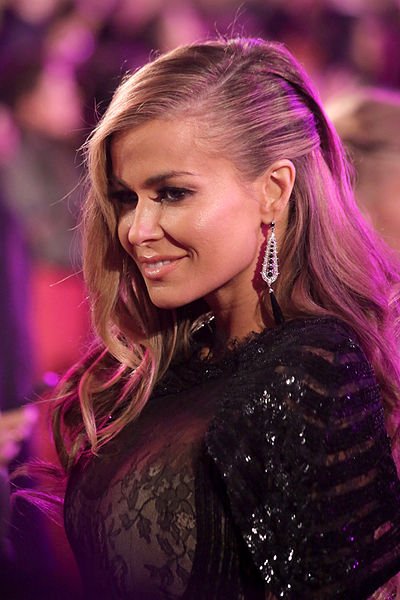 Carmen Electra on the 'magenta carpet' at Life Ball 2013 at the square in front of the city hall of Vienna, Vienna, Austria. | Source: Wikimedia Commons
The security had been prepared to pacify any possible situation. However, the night did not turn so bad as the ex-couple got to savor a few minutes of catching up. Both were happy for each other's current lives.
Things may still not be over for Rodman, as he made a recent confession of being open to propose once again to his ex-wife.
"If the opportunity were to pop up today, and if I saw Carmen, I would probably ask her to marry me again," Rodman told Page Six.
While the NBA Hall of Famer does admit to having constant debates with himself on the decision, he continuously holds on to strong memories shared.
Please fill in your e-mail so we can share with you our top stories!