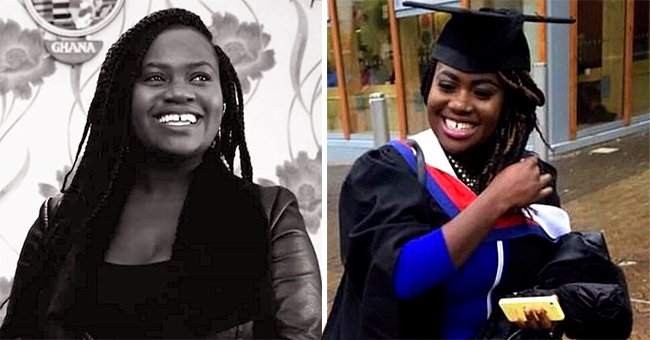 Twitter/Hayley_Barlow Twitter/tjholmes
Pregnant Nurse Dies of COVID-19 as Doctors Save Baby through Emergency C-Section

A pregnant nurse from the UK passed away from COVID-19 while doctors were able to save her baby through an emergency c-section.
Mary Agyeiwaa Agyapong was working at a UK hospital having had her last shift on March 12 before falling ill. While the hospital claims she had not been treating COVID-19 patients, she was infected by the virus at one point.
The 28-year-old tested positive for COVID-19 on April 5 and had to get an emergency caesarian operation two days later, where she was able to deliver her baby. Unfortunately, she passed away due to complications soon after.
REMEMBERING MARY
Mary is being remembered by her colleagues at Luton and Dunstable University Hospital for the great person that she is, saying she was a "fabulous nurse and a great example of what we stand for."
They add that the survival of her child, a baby girl, has become a "beacon of light at this very dark time" for the hospital and all those who knew Agyapong. While the baby girl has tested negative for COVID-19, a six-month-old baby from Greater Manchester contracted the virus while staying at the hospital.
A BABY TESTED POSITIVE FOR COVID-19
Erin Bates has remained at the hospital for several months because of different health issues that have stopped her from going home. The most recent was that she tested positive for COVID-19.
Despite her parents' fear, they are positive that their daughter would be able to overcome the virus especially with the hardworking nurses that have been caring for her day and night. These nurses, just like Mary had been, risk their lives to make sure their patients are cured.
DANGERS FACED BY PREGNANT HEALTHCARE WORKERS
While Mary decided to stop going to work on March 12, there are still many pregnant healthcare workers who are being told to work, sometimes without proper personal protective equipment, although they fear what could happen.
Reports have come from healthcare assistants, nurses, physiotherapists, NHS childcare workers, and many more, who have been pressured to work to earn money. Others have chosen to take unpaid leave or sick pay to protect their unborn children from danger.
Different organizations have called for better treatment for pregnant healthcare workers, especially since them being exposed to COVID-19 positive patients could have a harmful effect on their children.
Please fill in your e-mail so we can share with you our top stories!