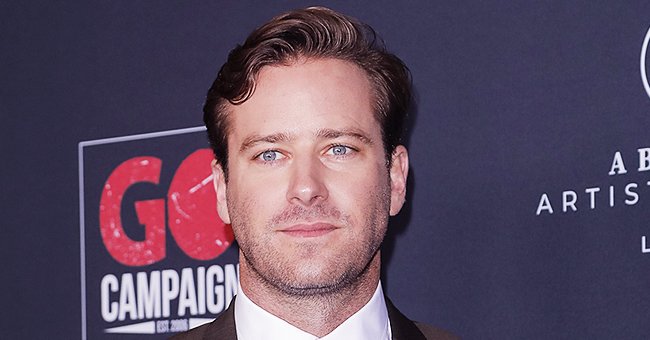 Getty Images
Armie Hammer of 'Cars 3' Looks Unrecognizable After Drastic Quarantine Makeover

American actor Armie Hammer, star of the 2010 movie," The Social Network," was hard to recognize when he surprised his fans with a new look in a picture he shared on Instagram.
The COVID-19 lockdown has led many people to discover new talents and new things about themselves while they are locked indoors. It has also led people to change their looks.
Actor Armie Hammer now falls into the category of those who have changed the way they look amid the pandemic, after sharing a picture of himself looking unrecognizable.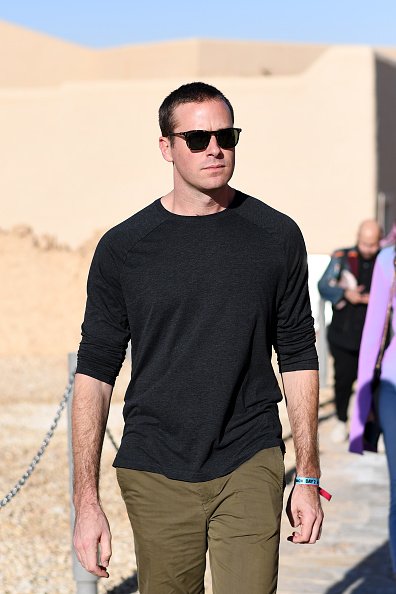 Armie Hammer attends the MDL Beast Festival Lunch at the historical city of Diriyah on December 21, 2019 in Riyadh, Saudi Arabia | Photo: Getty Images
The picture showed the actor with a new funky mohawk hairstyle and horseshoe beard style. Added to that, Hammer also wore a funny-looking black crop top, which he paired with beach shorts.
Hammer posed with one hand on his hip while he held his phone with which he snapped the selfie, on his other hand. The actor gave a mischievous look and smile; while captioning the post, he wrote:
"Killing the game."
Many of his friends and fans commented on the post and expressed their surprise at the actor's new look. Welsh actor Tom Cullen, in his comment, asked, "You ok bro?"
American attorney and former Missouri Secretary of State Jason Kander, in his comment, said that after so many years, he believed Hammer had figured out his new look and congratulated him on the feat.
While Hilary Duff dyed her blonde hair blue, Bruce Willis helped his daughter, Tallulah, to shave off her hair.
Armie Hammer didn't just stop his makeover on his hair and beard but also did some makeover with his toenails, which he also shared with his fans on his Instagram story.
The picture showed "The Little Women" actor holding a clipper in his right hand, some strands of his hair on the floor, and his new pink-painted toenails. In the caption, to the Insta story post, Hammer wrote:
"I'm fine."
The 33-year-old actor, with his new makeoverm joined other celebrities that have done so over the quarantine period, such as Hilary Duff, Bruce Willis's daughter Tallulah, and Colton Underwood.
While Hilary Duff dyed her blonde hair blue, Bruce Willis helped his daughter, Tallulah, to shave off her hair, while Colton Underwood has also shaved off all of his hair.
Armie Hammer shares two daughters, 5-year-old Harper Grace, and 3-year-old Ford Armand Douglas, with his wife, Elizabeth Chambers, who is also an actress.
No one knows how long the COVID-19-induced lockdown would last, but with what is happening, as long as the lockdown remains, the more new look celebrities fans would get to see.
Please fill in your e-mail so we can share with you our top stories!