Shutterstock.com
Chadwick Boseman of 'Black Panther' Sparks Concern after Looking Too Skinny in Instagram Video

A recent video posted by "Black Panther" actor Chadwick Boseman sparked concern among fans as he looked "too skinny."
Chadwick Boseman has been out of the spotlight for quite a while given the COVID-19 pandemic, but he recently posted an Instagram video to celebrate Jackie Robinson Day. He played the iconic figure in the biopic "42."
According to the 42-year-old actor, businessman Thomas Tull aims to celebrate Jackie Robinson Day by donating $4.2 million worth of personal protective equipment to hospitals that cater to African-American communities. This is to acknowledge that Black communities in America are greatly affected by COVID-19.
CONCERNS ABOUT HIS HEALTH
Unfortunately for Boseman, instead of highlighting the generous donation made by Tull, fans were more concerned about his outward appearance, particularly his weight. He appeared to look sickly on camera, and a lot skinnier than usual.

A fan's concerned comment on Chadwick Boseman's Instagram video | Source: Instagram.com/ChadwickBoseman
Fans were concerned about his weight and flocked to the comment section of his post to let him know that they were worried about him. In fact, "Chadwick Boseman" even trended on Twitter as people began to wonder why he lost so much weight.

A screenshot of a concerned fan's comment on Chadwick's Instagram post | Source: Instagram.com/ChadwickBoseman
HIS ALMOST-VEGETARIAN DIET
During the time he was filming "Black Panther" in 2018, Boseman acknowledged that he underwent an almost-vegetarian diet to get a bit leaner to play the part well. However, it seems this diet is something he continued to do, which might be the reason why he is looking a certain way.
"At first, I was eating a lot of meat, and then I felt like it was too much for the amount of energy we needed to extend every day. So my diet became more vegetarian as we went along."
HIS LIFE OUTSIDE HOLLYWOOD
Not a lot has been heard from the actor since the COVID-19 pandemic started, which is why people were so surprised to see a drastic change. Hopefully, his girlfriend Taylor Simone Ledward could help Chadwick get in much better shape for the sake of his health.
Their rumored engagement even included a wedding date, which was set for 2020.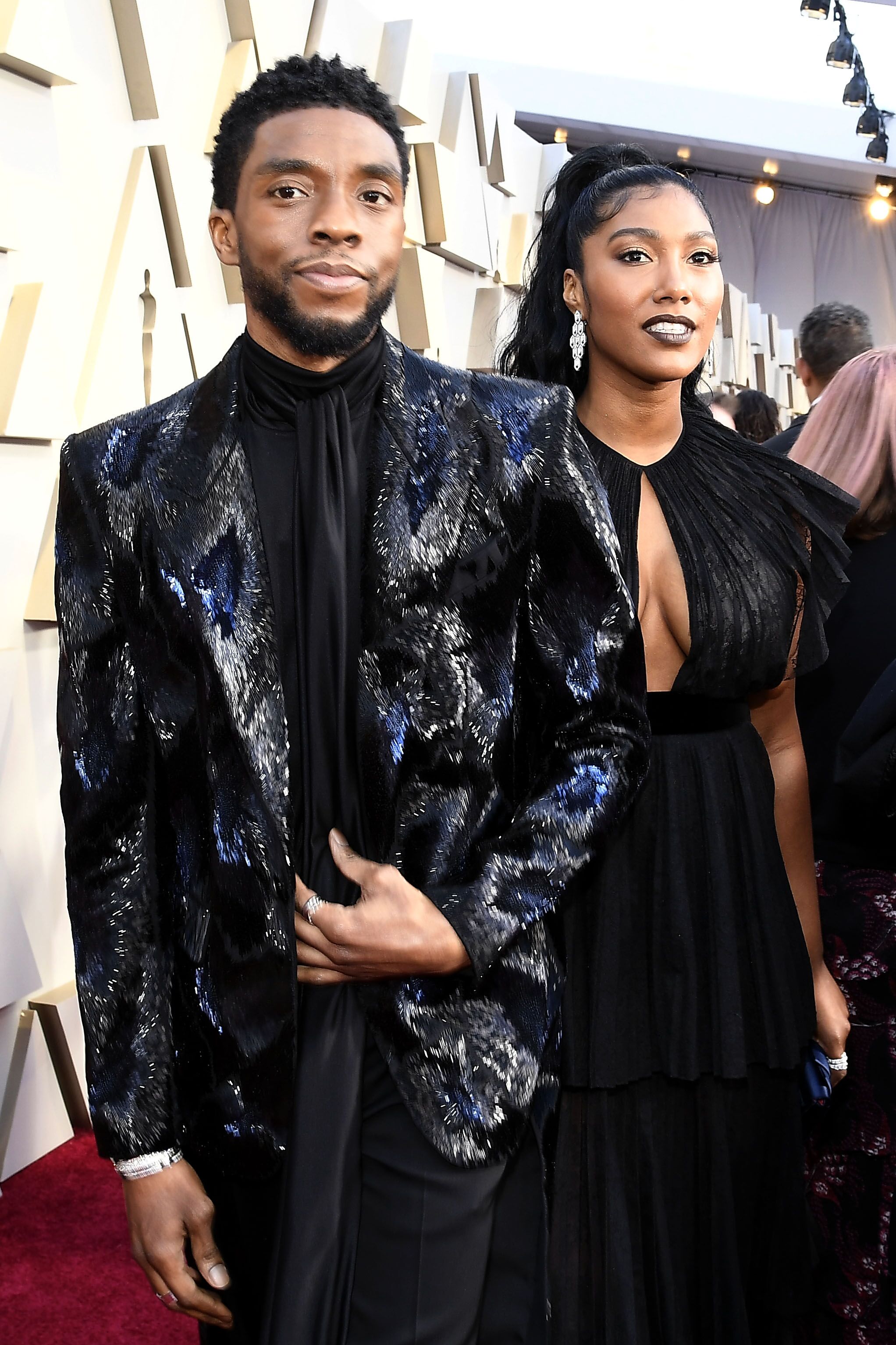 Chadwick Boseman and Taylor Simone Ledward attend the Academy Awards | Source: Getty Images/GlobalImagesUkraine
HIS LONG-STANDING RELATIONSHIP
Chadwick and Taylor have been dating for years now, being spotted together for the first time in 2015. Since then, they've been present in multiple red carpet events together, and rumors of their engagement even hit headlines.
Prior to the COVID-19 pandemic, their rumored engagement even included a wedding date, which was set for 2020. With everything happening, it is unclear whether this ever happened.
Please fill in your e-mail so we can share with you our top stories!