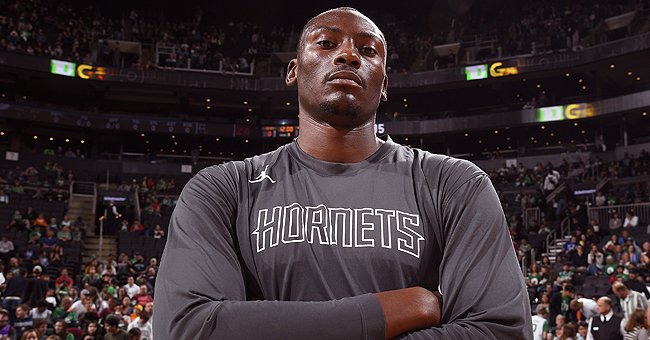 Getty Images
Bismack Biyombo of NBA Donates $1 Million to Native DR Congo for COVID-19 Aid
NBA star, Bismack Biyombo, has extended a helping hand to his native country, Democratic Republic of Congo, in Africa. The athlete donated $1 million to help in the fight against the novel coronavirus.
Basketball player Bismack Biyombo is stepping up to help his home country, the Democratic Republic of Congo(DRC), by donating $1 MILLION worth of supplies to fight against the coronavirus.
In a video shared on the athlete's Instagram page, Biyombo spoke about how devastating it was for him to watch his native country suffer during the ongoing health pandemic.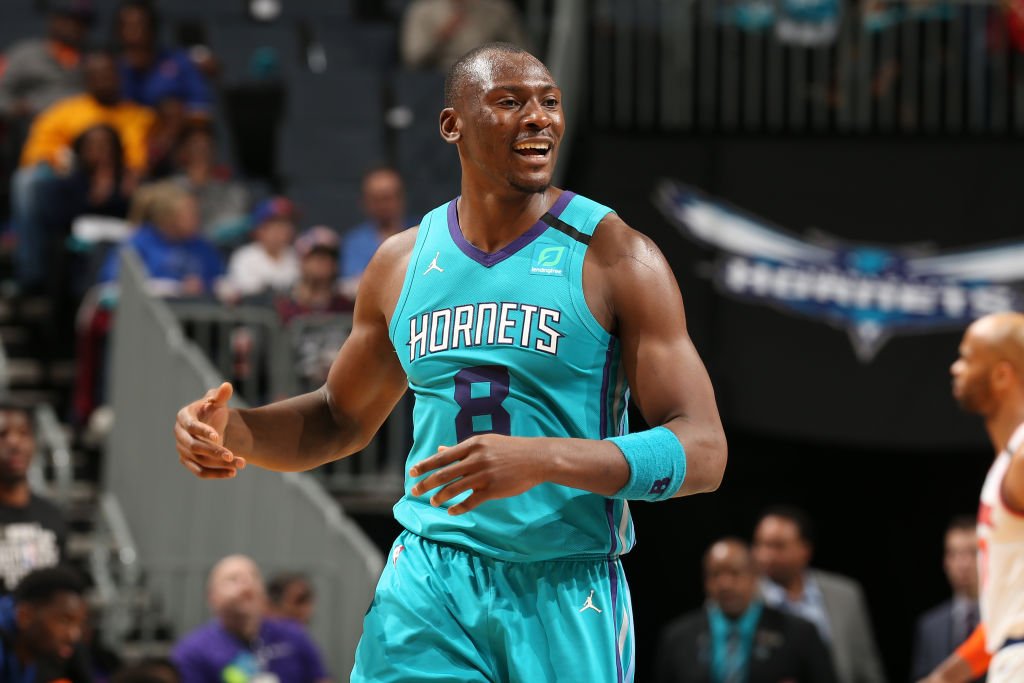 Bismack Biyombo of the Charlotte Hornets looks on during the game against the New York Knicks on February 26, 2020 | Photo: Getty Images
Bismack continued by adding that he had spent the past few weeks trying to figure out a way to help those affected by COVID-19 in the DRC.
The "Charlotte Hornets" went on to announce that his foundation would be donating masks and suits to the Democratic Republic of Congo. He said:
"I am pleased to announce that The Bismack Biyombo Foundation delivered over 10,000 masks and 780 hazmat suits to the DRC this week."
Presently, Africa is not yet among the hardest hit affected continents during the ongoing COVID-19 pandemic. However, given a past global health crisis, the continent is ill-equipped to handle a pandemic of this magnitude.
Biyombo's foundation pointed out that the country had experienced an outbreak of several deadly diseases over the years. This marks the region as vulnerable as it faces COVID-19.
In 2018, Biyombo was traded back to the Charlotte Hornets in a three-team deal.
The NBA star hopes that the donation will help the country stand a higher chance of preventing the spread of the virus. In the video, he also gave a shoutout to those at the frontline of the pandemic. He said:
"Thank you to all of those who are at the front line of the COVID-19 pandemic."
Born on August 28, 1992, Bismack left the Democratic Republic of Congo as a teenager to train for bigger and better things in Spain. He made his debut in the Spanish ACB League on January 9, 2011.
Within just 13 minutes of the game, Biyombo had recorded 5 points and seven rebounds. The 27-year-old was drafted by the Sacramento Kings in the 2011 NBA draft, but his rights were later traded to the Charlotte Bobcats in a draft-night trade.
In 2018, Biyombo was traded back to the Charlotte Hornets in a three-team deal. He had formerly played with the team for four years between 2011 and 2015.
Please fill in your e-mail so we can share with you our top stories!