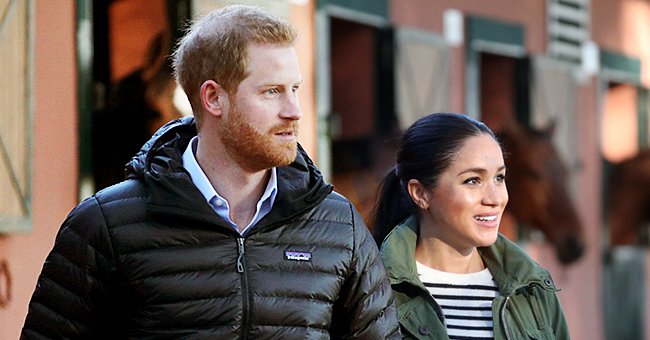 Getty images
Meghan Markle and Prince Harry Deliver Meals to LA Residents with Illnesses

The Duke and Duchess of Sussex showed gratitude to volunteer workers of Project Angel Food by joining drivers in delivering food to COVID-19 victims.
Lots of celebrities have tried to help out with the disease outbreak, whether it is through encouraging posts or direct involvement in the fight against COVID-19.
The royal couple, Prince Harry and Meghan Markle, who is currently residing in Los Angeles, are not left out. The duo decided to support a food aid organization by helping them deliver food to sick individuals in LA.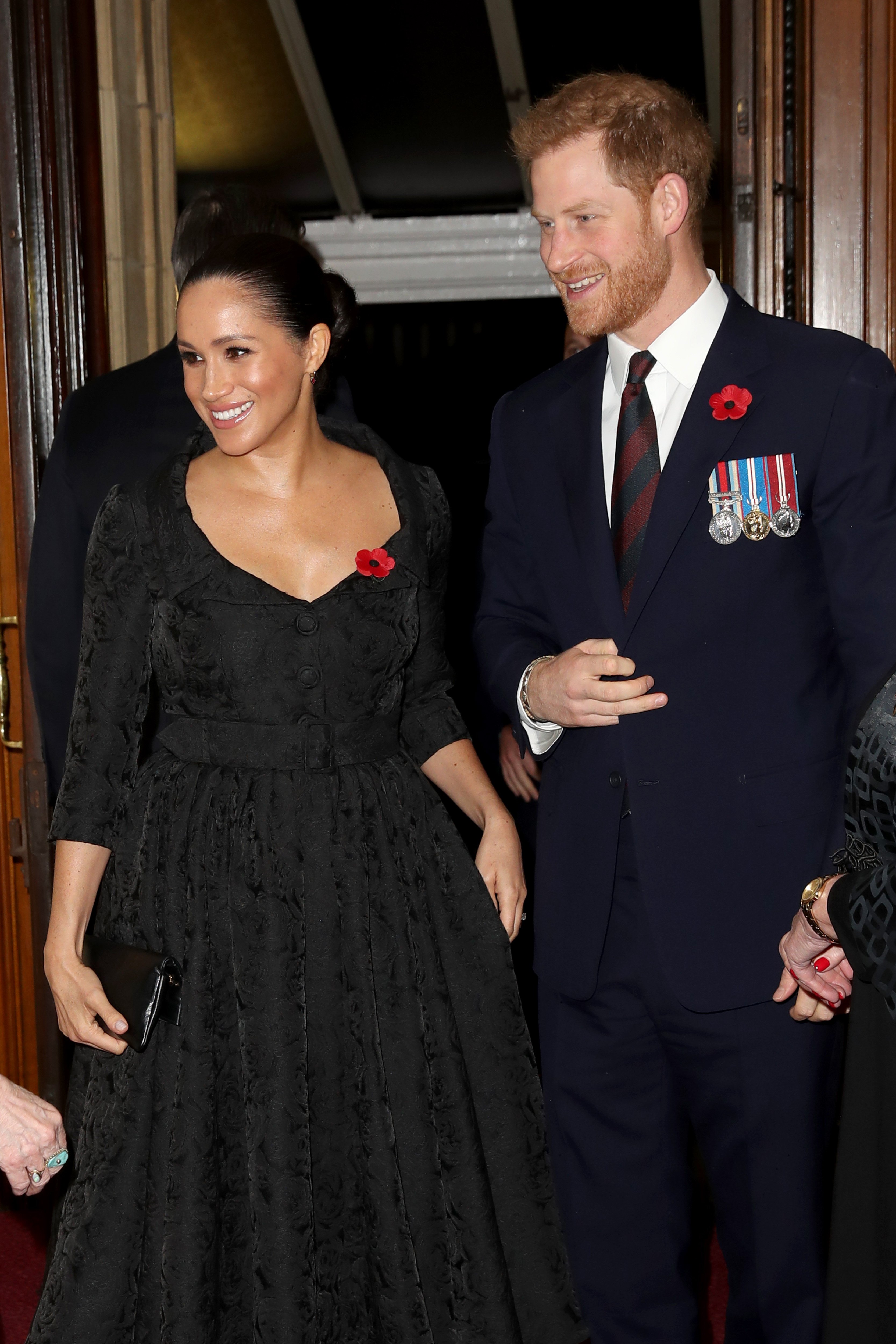 Meghan Markle and Prince Harry attend the Festival of Remembrance in London, England on November 9, 2019 | Photo: Getty Images
They worked with the organization on Sunday morning and carried on the following Wednesday. The two used it as an avenue to celebrate Easter and also show their appreciation for workers during this period.
The organization made the Meghan and Harry's involvement known through an announcement on their Instagram page which read:
"In honour of the Easter holiday, the Duke and Duchess spent Sunday morning volunteering with Project Angel Food by delivering…"
The parents of one were given a tour of the Facility before they left to distribute the food. They were equipped with some protective wear. Meghan and Harry also stayed six feet from the infected people.
The Duke and Duchess decided to do it not only because they wanted to help but also because Meghan wanted Prince Harry to view Los Angeles differently.
Their causes remain in line with the commonwealth.
The executive of the Project Richard Ayoub made this known during an interview with People, "What Meghan said is she wanted to show Harry Los Angeles through the eyes of philanthropy. It's just beautiful..."
Before venturing out to volunteer, Prince Harry and Meghan had remained within their house in Los Angeles with their child, Baby Archie. They were following government recommendations strictly.
The two were still helping out by providing access to information and other resources to help fight the battle against the novel Coronavirus.
Since their Royal stepdown in March, they have announced plans to start a new non-profit organization, and Meghan has lent her voice in a new Disney documentary, "Elephant," which began streaming on the Disney+ platform earlier in this month.
Meghan and Prince Harry decided to follow through with the big move for the good of their family, and the couple continues to provide support for the Queen, from a distance.
Their causes remain in line with the commonwealth, mental wellness, community, and youth empowerment. They will also continue to bear the titles of the Duke and Duchess of Sussex.
Please fill in your e-mail so we can share with you our top stories!