Keshia Knight Pulliam's Marriage and the Divorce She Filed Just Days after Announcing Her Pregnancy
Nearly 30 years since the ending of the series that made her famous, the youngest member of the fictional Huxtable family still enjoys a successful career in Hollywood, but she has struggled in her personal life.
41-year-old actress Keshia Knight Pulliam became a familiar face in American television after landing the role of Rudy Huxtable on "The Cosby Show," where she starred as Bill Cosby's youngest daughter from 1984 to 1992.
Ever since then, Knight has kept pursuing an acting career that has successfully moved on to grown-up roles, and she remains a presence both on the small and big screen, recently starring in series like "House of Payne" and "3 Year Plan."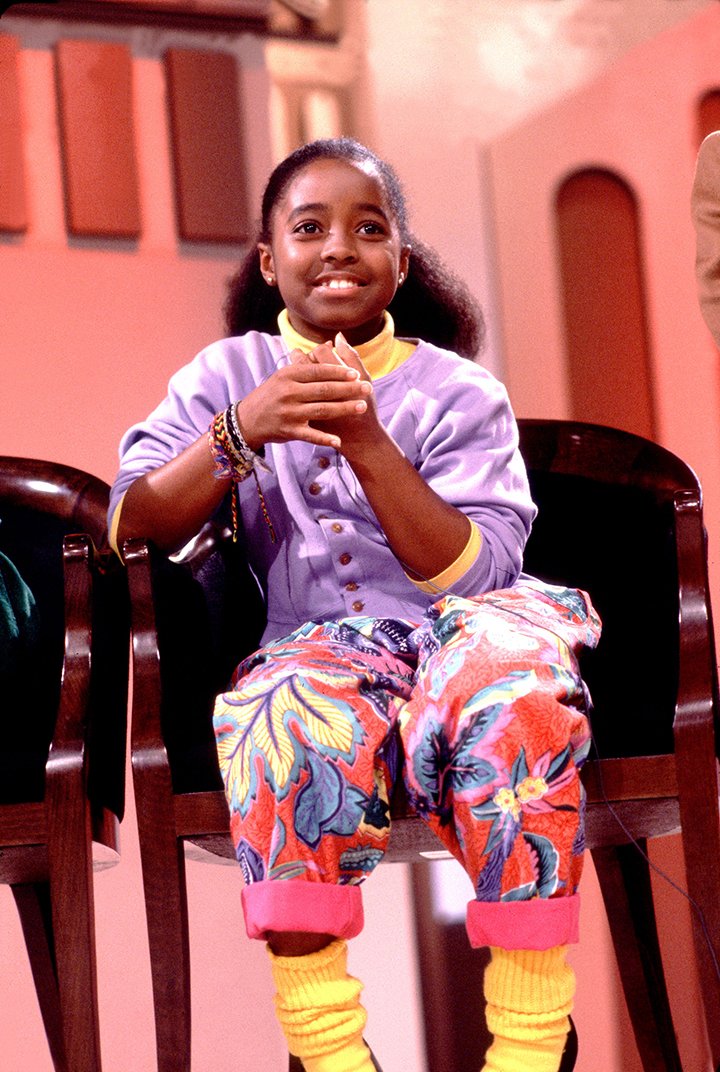 Knight has also been known to date several men since her coming of age, and while she didn't seem to rush into marriage, her first attempt proved to be ill-advised.
2016 was a rocky year for Knight, and if she had started the year believing she was walking into a fairy tale, only six months into it she was living a nightmare and entering in a legal battle that was going to last two years.
There's been another development in the ongoing child custody case between Keshia Knight Pulliam and Ed Hartwell.https://t.co/K9W4nSSTlG pic.twitter.com/c8iYNK9Api

— MadameNoire (@MadameNoire) November 19, 2019
MEETING HER FORMER HUSBAND
As Knight revealed at the time of her wedding to 41-year-old former NFL star Ed Hartwell in 2016, the two had known each other "for years" before their connection turned romantic. She recalled:
"He was so not on my radar. He came actually and helped with my nonprofit and that's what opened the door."
As the actress pointed out, Hartwell was married when she first came to know him, and she was also in her own relationship at the time, which meant it took time for their friendly relationship to evolve.
"Cosby Show" star Keshia Knight Pulliam engaged to Ed Hartwell, ex of RHOA star Lisa Wu Hartwell https://t.co/ORftYs6Slh

— AJC (@ajc) January 1, 2016
ENGAGEMENT AND WEDDING
Knight took things slowly in the beginning and was very cautious about surrendering her heart to Hartwell, and she studied his priorities and actions to make sure that he was "the one" before taking the big step.
Although in hindsight we can tell that it wasn't the best decision, she truly believed at that time that Hartwell was "completely in alignment" with her and she felt ready to walk down the aisle with him.
Knight and Hartwell surprised everybody by marrying on January 22, 2016, less than a month after becoming engaged in the previous New Year's Eve, as the actress announced in a now-deleted Instagram post.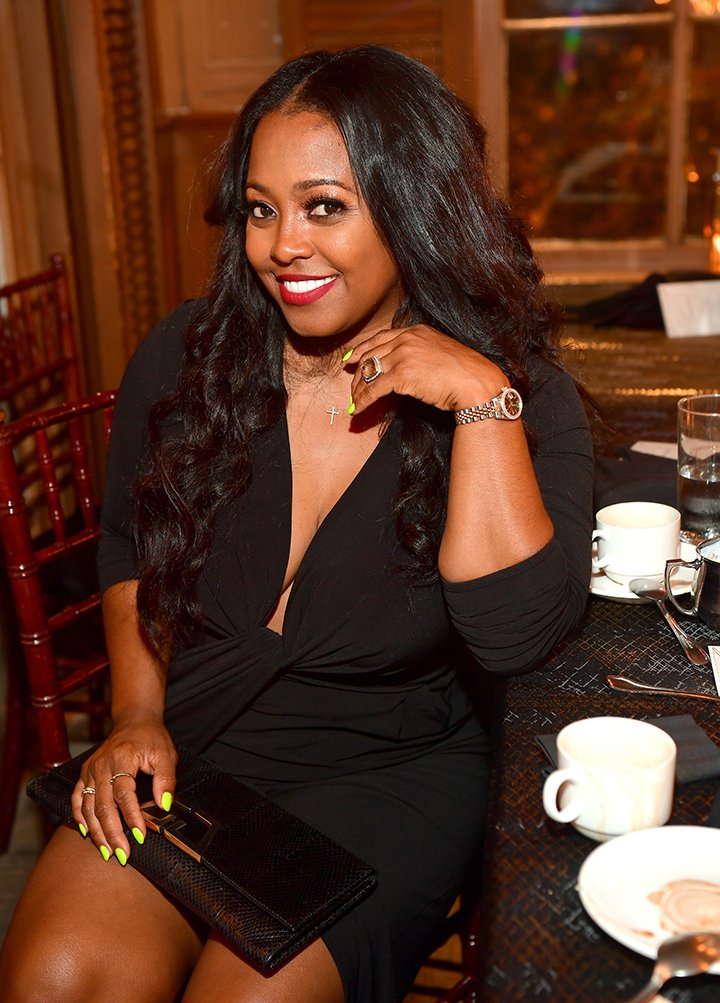 BABY ON THE WAY
On July 17, 2016, barely six months after becoming Hartwell's wife, Knight was excited to share a piece of happy news with her fans on social media, taking to Instagram to let them know that she was expecting. This is what she wrote:
"Surprise!!! We have a new addition coming soon..."
But the announcement was followed by darker news, with Hartwell filing for divorce just one week after Knight shared that they were starting a family. As ABC News reported at the time, Hartwell claimed that there was no possibility of reconciliation.
A MARRIAGE TORN APART
Two days after his surprising move, Hartwell opened up in an exclusive conversation with Page Six, stating that jealousy and Knight's urgency to have children "[tore] apart" the marriage in the first two months.
Hartwell claimed that they stopped having sex soon after becoming husband and wife, and even implied that Knight "went behind his back to do it."
"I said, 'I think we probably messed up. I think we moved too fast. Our lives and wants are headed two different directions,'" Hartwell told the news outlet about his conversation with his estranged wife.
After a very public two year divorce battle with Ed Hartwell, a judge has granted Keshia Knight-Pulliam primary custody of their one-year-old daughter and is making the retired NFL player pay up BIG TIME. https://t.co/DBdEKii1hN

— TV ONE (@tvonetv) April 24, 2018
WELCOMING ELLA GRACE
Despite the collapse of her marriage to Hartwell, Knight chose to maintain a positive attitude in the months she spent expecting her first child, as she made clear on her podcast after news broke about the breakup.
On January 23, 2017, almost a year after tying the knot with the father of her child, Knight took to Instagram once again to officially welcome daughter Ella Grace.
"Ella Grace has arrived!!!" the proud mother captioned an image that pictured the newborn's legs wearing warm socks while held by Knight's hands.
 A CUSTODY BATTLE
In February 2017, a DNA paternity test that Hartwell requested to be done effectively proved that he was Ella's father, following mutual accusations of cheating.
But instead of making things easier for Knight, once Hartwell was convinced that he was, in fact, Ella's father, he went against her in a custody battle involving child support, visitation rights, and the child's last name.
Knight ultimately was granted primary custody of her daughter, while Hartwell got visitation rights and was ordered to provide Knight with $3000 per month for child support.
Keshia Knight Pulliam, her daughter Ella Grace, and her mother Denise Pulliam are too cute! https://t.co/Bn3jR3GZWA pic.twitter.com/oUvMYU7VwC

— ESSENCE (@Essence) November 14, 2019
Hartwell wasn't content with the judge's decision on the case and asked for another trial, but in March 2019 the court decided there was nothing wrong with the first trial and rejected his plea.
CALM AFTER THE STORM
Ella Grace turned three years old in January 2020, and Knight wouldn't trade being a mother for anything else in the world; she remains "eternally grateful" for having Ella Grace in her life.
"There is no love like a mother's love. Motherhood is the greatest gift God has given me!! Thank you, Ella Grace, for making me a Mommy," Knight wrote on Instagram on Mother's Day 2018.
As for her love life, Knight has been in a relationship with fellow TV actor Brad James, as the two confirmed in an Instagram post in October 2019, following their red carpet debut at the opening of Tyler Perry's Studios.
Hartwell, on the other hand, allegedly married his former rumored mistress, Tonya Carroll, according to the latter's social media, on which she reportedly changed her name to Mrs. Tonya Hartwell.