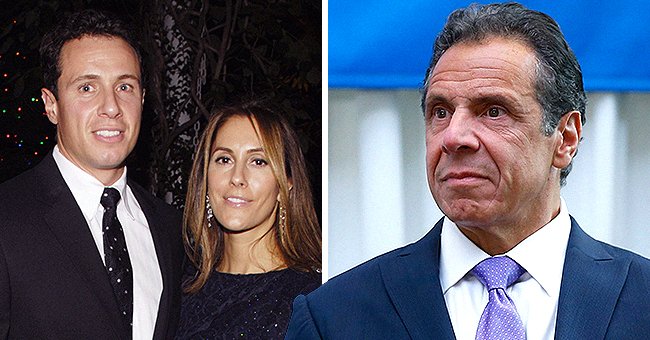 Getty Images.
Andrew Cuomo's Sister-In-Law Cristina Jokes She Has Wait List of Women Who Want to Go out with Him

New York Governor Andrew Cuomo's sister-in-law, Cristina came up with a "cute" love plan for the 62-year-old politician since his weekly interviews with brother Chris Cuomo made him rather popular with the ladies.
Governor Andrew Cuomo has a growing fan base which already includes the likes of Jada Pinkett Smith and Chelsea Handler due to his frequent interviews with his brother Chris for CNN.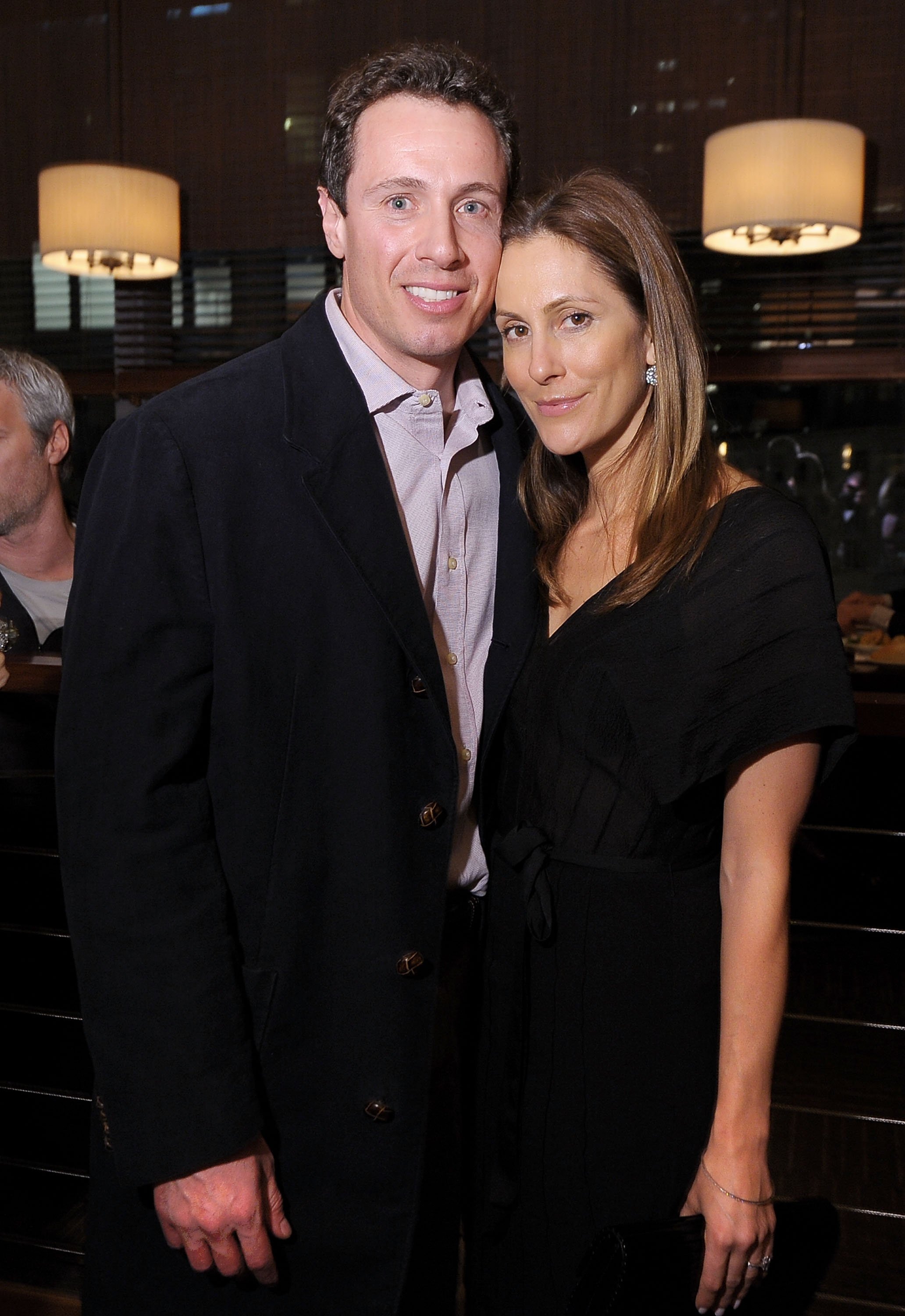 Chris Cuomo and Cristina Greeven Cuomo attend the Screening Of "His Way" on March 30, 2011, in New York City. | Source: Getty Images.
Although his sister-in-law Cristina is "really proud of Andrew," she joked during a recent video call with ET, that she decided to give him a helping hand with the influx of female adoration, and said:
"I have a lot of incoming calls and texts and emails, so I put together a wait list of women who want to go out with him which is so cute."
Singing Andrew's praises, Cristina referred to him as the brother-in-law she had "always known, admired, and loved," a man that provides leadership at a time when people really need it - someone "calming us down."
Even though Andrew previously stated that he has no intention of occupying a higher office, for the time being, Cristina noted that he would make "a great president."
Currently quarantined with her husband Chris Cuomo at home, Cristina revealed last Thursday that she had contracted the novel coronavirus.
With Chris already on the mend after testing positive for the disease, Cristina shared that she found the inability to be there for her children the "most frustrating part" of being sick with COVID-19.
Even though Chris is still in self-isolation as well, the 50-year-old added that he's fever had broken and is "feeling better."
Her reveal on social media came the day after brothers Chris and Andrew said that they are looking forward to physically reuniting when the pandemic subsides.
Chris also shared Cristina's diagnosis with viewers, and Governor Andrew expressed his longing at being able to spend time with his family and friends again without having to worry about social distancing and added:
"This is one of those situations in life that shows us what to be thankful for and gives some perspective and it's simpler than we tend to make it.''
62-year-old Andrew Cuomo also has a unique perspective on fatherhood, especially when it comes to those his daughters choose to date.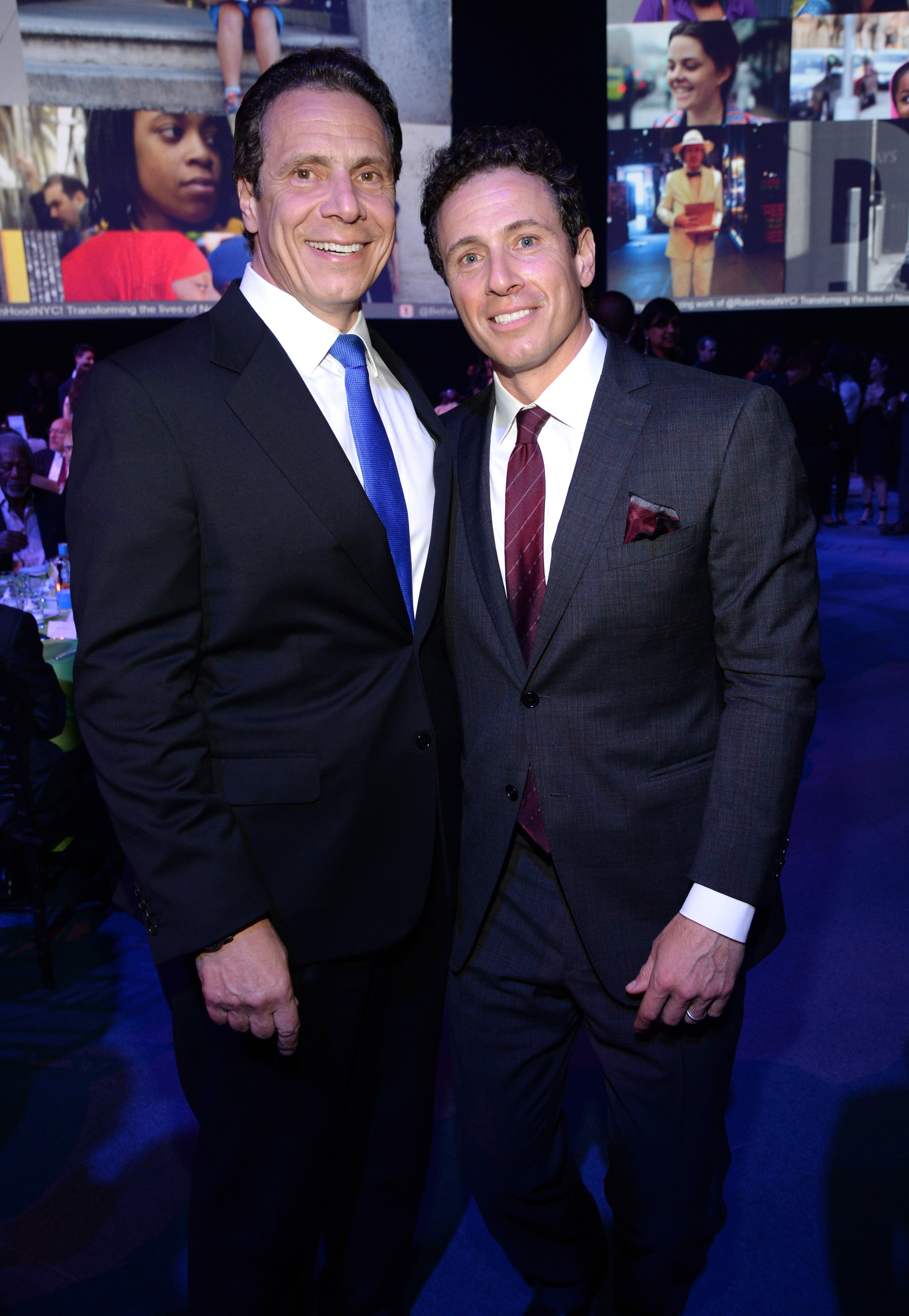 New York Governor Andrew Cuomo and Chris Cuomo attend The Robin Hood Foundation's 2015 Benefit on May 12, 2015, in New York City. | Source: Getty Images.
As the father of three daughters, Andrew joked that he became well acquainted with DNS - Natural Defiance Syndrome, and its workaround.
According to Andrew, the answer is telling his daughters that he likes their boyfriends, because the moment he expresses any dislike towards them, his daughters only end up liking them more.
Please fill in your e-mail so we can share with you our top stories!