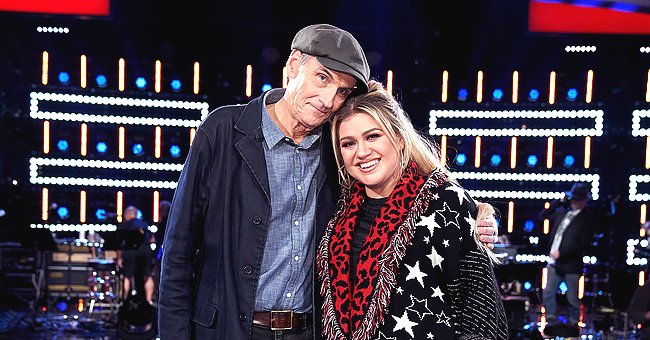 facebook.com/Kelly Clarkson
Kelly Clarkson Stuns in Oversized Sweater Alongside James Taylor on 'The Voice' Set
Famous singer Kelly Clarkson opts for a comfy and stylish oversized sweater for a new photo with James Taylor on the set of the music show, "The Voice."
Singer and songwriter Kelly Clarkson struck a pose on the set of NBC's sing-to-win "The Voice" in a new picture with legendary singer James Taylor. The show's official Instagram account released the photo, alongside a caption which read:
"Catching all the warm fuzzies. #thevoice."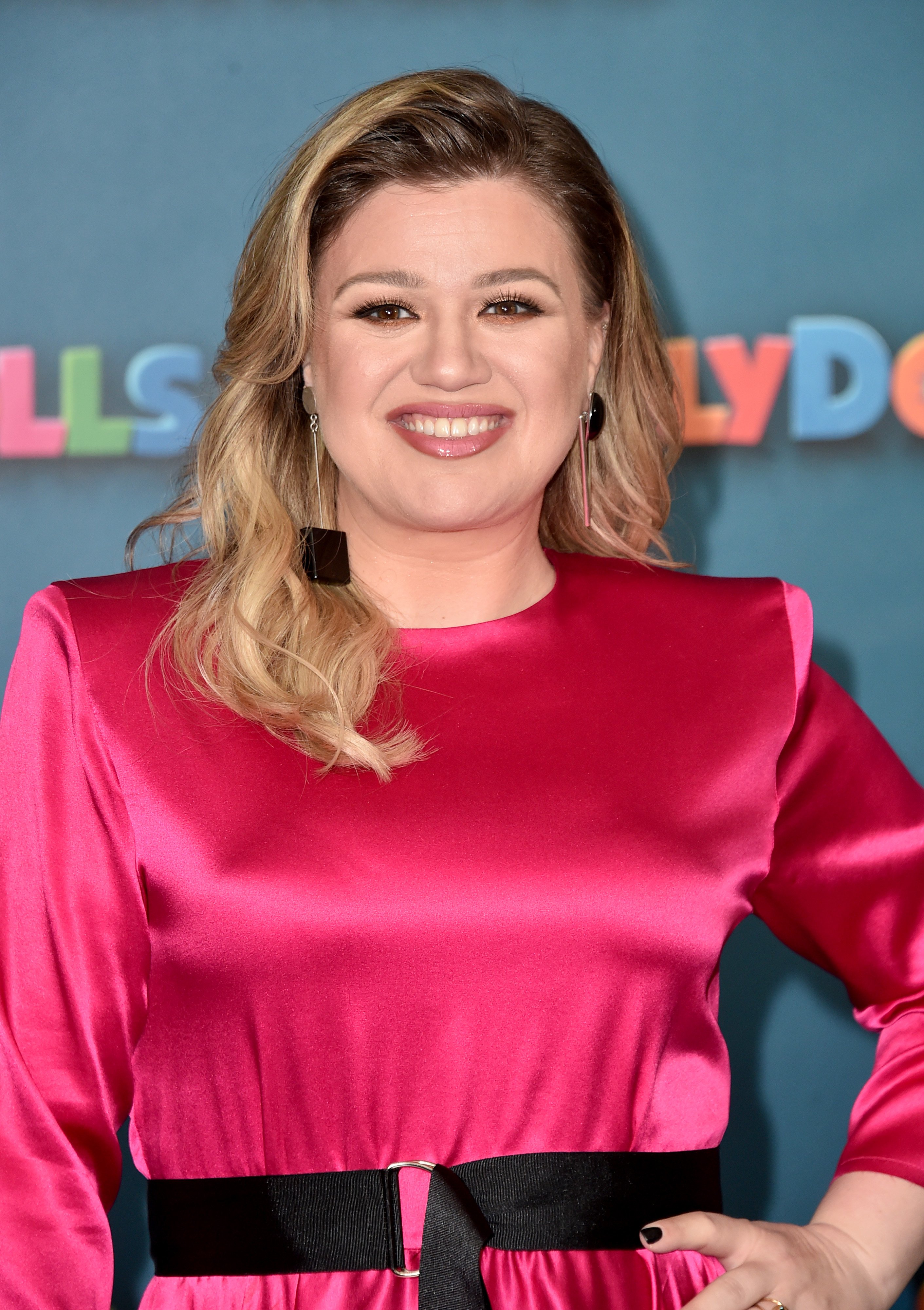 Kelly Clarkson attends "UglyDolls" photo call on April 13, 2019, in Beverly Hills, California. | Photo: Getty Images.
Dressed in her fabulous sweater, which was adorned with stars of different sizes all over it and a cozy red and black scarf, Kelly gave a bright smile to the camera. James wore a coordinated denim outfit with a cap to match.
Clarkson looked comfortable leaning into a warm, friendly embrace with the iconic musician, who appeared on the show's eighteenth season as a mega mentor for the show's contestants. He first appeared on the show on April 13.
Kelly's look was completed with a dark tiger-striped shirt. Her makeup was subtly done in muted tones, and she rocked large hoop earrings.
Fans thought the show's eighteenth season was the best so far.
Fans who were captured by Kelly's beauty and the great photo took to the comment section of the Instagram post to share how much they loved the picture of the two musicians, adding that the season had been the best they'd seen.
The account had shared a video in which they announced that James Taylor would be the celebrity mentor for the season. Blake Shelton, a voice coach on the show, expressed how excited he was to have Taylor. He said:
"We dropped the hammer on this year's mega mentor. James Taylor is an absolute icon. I can't think of a better mentor than James Taylor."
The season's knockout round came to a heated four-way Knockout between the emerging singers from the Battle Round.
While Taylor still served as the celebrity coach, the show's coaches Kelly Clarkson, Nick Jonas, Blake Shelton, and John Legend had steals to use at the beginning of the night.
As the show drew to a close at the end of the round, only Clarkson and Jonas had steals while Blake and Legend had already run out of steals.
Viewers were sufficiently entertained by the strong performances and A-games that the singing brought on. At the end of the night, the ball was in the viewers' court to decide who they would save and who would have to go home.
Please fill in your e-mail so we can share with you our top stories!