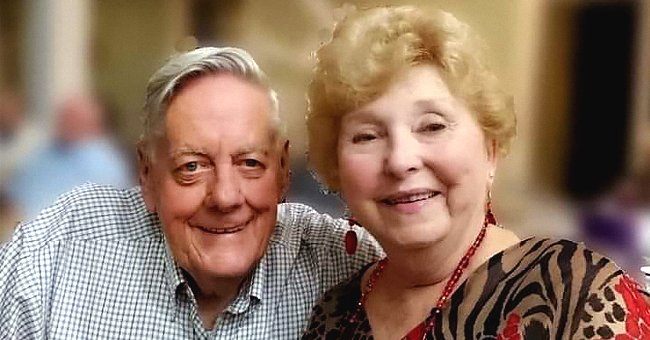 Facebook/Kathleen MacDowell
Daughter of Couple Who Died from COVID-19 after 61-Year Marriage Urges People to Be Safe

Bereft after losing both her parents to COVID-19, Kathleen MacDowell shared their story in the hopes that it would lead to more people taking the respiratory disease seriously.
The lives of five siblings, their spouses, and their children irrevocably changed during the last few weeks when Peter and Eleanor Baker died a day apart after contracting the novel coronavirus.
HOW THEY CONTRACTED THE VIRUS
The couple, who had been married for almost 62 years, had no idea that leaving for Florida to attend a New Jersey State Police reunion on March 10 would end in such tragedy.
Governor Ron DeSantis from Florida had not issued a statewide stay-at-home order yet, and the Baker couple had no way of knowing that one of the people who attended the small get-together had contracted the virus.
WHEN THEIR SYMPTOMS STARTED
Following the couple's return home, Eleanor began feeling sick on March 23, and 84-year-old drove to the hospital where they admitted her immediately.
One day later, one of their children failed to reach Peter on the phone only to find the 85-year-old gravely ill after driving three hours to check-up on him. A dispatched ambulance then took Peter to the hospital where he got admitted.
Despite the medical staff's every effort, Eleanor passed away on April 2, followed by Peter's death the following day. According to their obituary, the couple "loved each other dearly" and made friends as far as they went.
AN EMOTIONAL APPEAL
Devastated by the loss of her parents, their daughter Kathleen shared the "excruciating" story on social media.
Following their admittance to the hospital, Kathleen did not see her retired US Navy captain father, and her devoted Catholic mother again until she received their ashes in a box.
"I am telling this because I see posts from others who still think it is no big deal, that they will not get sick, that it won't happen to them," Kathleen wrote.
Peter and Eleanor's children could not visit them in the hospital; they couldn't tell them how much they are loved or comfort them. Speaking directly to those who think nothing much of the respiratory disease, Kathleen added:
"And if it's you that gets sick, no one will be allowed to be with you either. Except for the one end of life visit you might get."
A SIMILAR EXPERIENCE
Lloyd Torres can relate to Kathleen's experience, as he too lost his mother and brother within twenty-four-hours of each other due to the novel coronavirus.
Louis Torres, Lloyd's brother, worked as the director of food services at a Woodside nursing home in Queens, New York City. Louis lived with their mom Lolita and took off from work on March 31 when he started feeling sick.
On April 1, Louis got admitted to the hospital, followed by Lolita a day later. On the evening of April 6, Lloyd didn't know that he would speak to his brother and mother for the last time. The following morning, Lolita's heart stopped, and within 24 hours, Louis' heart had stopped as well.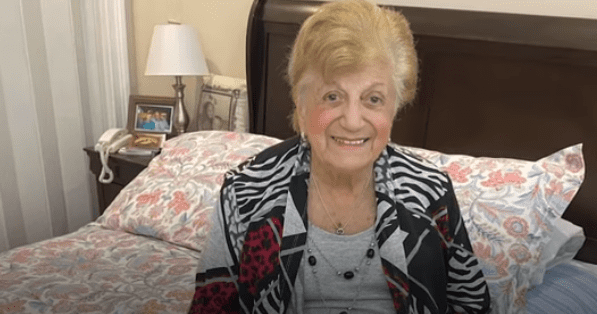 90-year-old Anna Fortunato back home after recovering from the novel coronavirus. | Source: YouTube/ Associated Press.
A STORY OF HOPE
However, stories like that of Anna Fortunato living in Long Island, New York, serves as a beacon of hope that one can beat the virus - and that at the age of 90.
Anna spent 13 days in the hospital after contracting the novel coronavirus, and true to her name, which means "lucky" in Italian, she got discharged to continue her recovery at home.
Please fill in your e-mail so we can share with you our top stories!