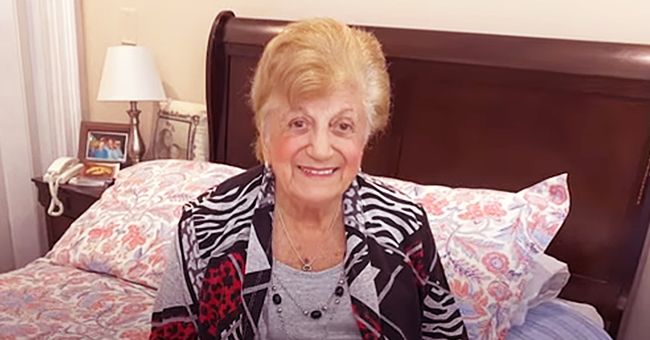 youtube.com/Associated Press
90-Year-Old New Yorker Recovers from Coronavirus after Spending 13 Days in the Hospital

Anna Fortunato of Long Island, New York, has recovered from COVID-19. She was hospitalized for 13 days.
The 90-year-old has survived through the great depression, World War II rationing, and the polio epidemic, as reported by Associated Press.
Anna said people were always telling her that in Italian, her name means "lucky." And now, she has a message for everybody.
A MIRACLE
"Keep on fighting, have that positive attitude, and pray," she said, according to Associated Press. "And get out of bed. Don't stay in bed all the time. ... And I want to say to them, 'If I did it, you can do it.'"
Anna is a daughter of Italian immigrants born the year the stock market crashed. According to her, in the hospital, they said that she was a miracle.
Although the widowed mother of five conceded that perhaps she was, she insisted that she worked at it. At an old age, Anna developed asthma but was otherwise healthy and strong.
JUST A COLD
She lived in her own apartment, but a year ago, she moved into an assisted living home called The Arbors in Jericho. On March 13, Anna started feeling sick. Despite the fact that she had heard about coronavirus, she didn't really think about it.
Anna revealed to her daughter Teresa Gund during a phone call that she has a sore throat, but that it's just a cold. She then assured her that she'll be fine.
Anna's coughing got worse through the weekend, prompting Gund to tell the Arbors staff to call an ambulance.
HEALTH DETERIORATING
However, Anna's coughing got worse through the weekend, prompting Gund to tell the Arbors staff to call an ambulance.
Anna was then taken to the hospital. Once there, she chatted with Gund over FaceTime while using a nurse's phone.
"She says, 'Don't you worry,'" Gund said. "'I will be fine. I have all the faith in God … and God is going to get me through this. He doesn't want me right now. He wants me to stay here with you guys.'"
Anna's wellbeing kept on deteriorating at the hospital. Gund seemed to have lost hope that her mother would survive.
She later decided to ask doctors if a priest could come to give her mom her last ceremonies. The doctors, however, told her it's too dangerous to even think about letting a priest inside.
With very little left to offer Anna regarding treatment alternatives, doctors went to the anti-malaria drug hydroxychloroquine, as reported by Associated Press.
Surprisingly, Anna started making a recovery after she was given the medication. Almost two weeks after she was admitted into the hospital, Anna was finally released, as reported by PEOPLE.
Please fill in your e-mail so we can share with you our top stories!