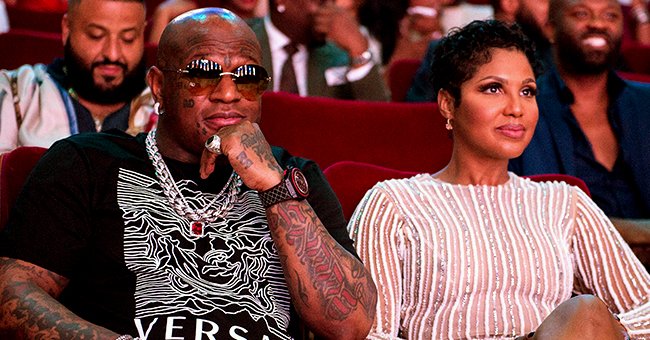 Getty Images
Toni Braxton's Fiance Birdman Offers to Pay Rent of Needy New Orleans Residents

Birdman asked for the support of the mayor as he expressed his intention to pay one month's rent for the needy in his hometown in response to the pandemic.
Tony Braxton is engaged to a man with a big heart. Her fiance, Birdman just offered to pay one month's rent for those in need in his hometown, New Orleans.
Birdman and Toni Braxton at the premiere of Lifetime's "Faith Under Fire: The Antoinette Tuff Story" in New York in January 2018. | Photo: Getty Images
BIRDMAN'S THOUGHTFUL DEED
Birdman is concerned over the impact of COVID-19 to those who lost their jobs and are unable to cope with their expenses. As a means to alleviate the suffering of his fellow New Orleans natives, he offered to shoulder their rent for the month of May.
New Orleans reported 1,405 deaths and a total of 24,854 cases [of COVID-19]...
Birdman expressed his intentions in an Instagram post yesterday and revealed that he was focusing his efforts on Uptown New Orleans where he was born and raised. He also encouraged HANO to support his cause and urged Mayor LaToya Cantrell to help too.
As part of his announcement, Birdman thanked medical professionals for risking their lives during this crisis. "Wanna thank all hospital on front line Risking they life to save lives," he wrote.
ANOTHER CELEBRITY WHO PLEDGED RENT
Birdman's generous deed mimics that of Michael Che who pledged to help all tenants living in the same building his late grandmother had stayed in by paying for their one month's rent.
The SNL star who lost his grandmother to COVID-19 revealed he would shoulder the rent of 160 apartments in the NYCHA building in New York to honor her memory.
"I know that's just a drop in the bucket," he humbly wrote in his post announcing his intentions. "I really hope the city has a better plan for debt forgiveness for all the people in public housing, AT THE VERY LEAST," he added.
THE WRATH OF COVID-19
New York is one of the most badly hit in the country due to the pandemic. As of April 21, there have been over 14,800 deaths in the state and a total of 253,400 positive cases, according to an updated report by New York Magazine.
Meanwhile, New Orleans reported 1,405 deaths and a total of 24,854 cases on the same day. The US is leading in the world with the most number of cases recorded by the CDC at 776,093 as of this writing.
The pandemic is still expected to continue with three or four more waves of outbreaks predicted in the future. People are bracing themselves for the worst as the death toll continues to rise and the economy plunges.
We are grateful for people like Birdman and Michael who are helping out as much as they can.
Please fill in your e-mail so we can share with you our top stories!