Val Kilmer Dated Many Famous Women — inside His Relationship History
Even though he hasn't had a girlfriend in two decades, he can boast of having dated some of the most beautiful, talented, and influential women in the industry.
60-year-old actor Val Kilmer is back in the spotlight, and this time it is not his health that has been making headlines. He has overcome his past illness and is now focusing on his career, feeling more motivated than ever.
The "The Doors" star has been sharing details from his long history of dating famous women from the entertainment industry in a new memoir titled "I'm Your Huckleberry," released on April 21.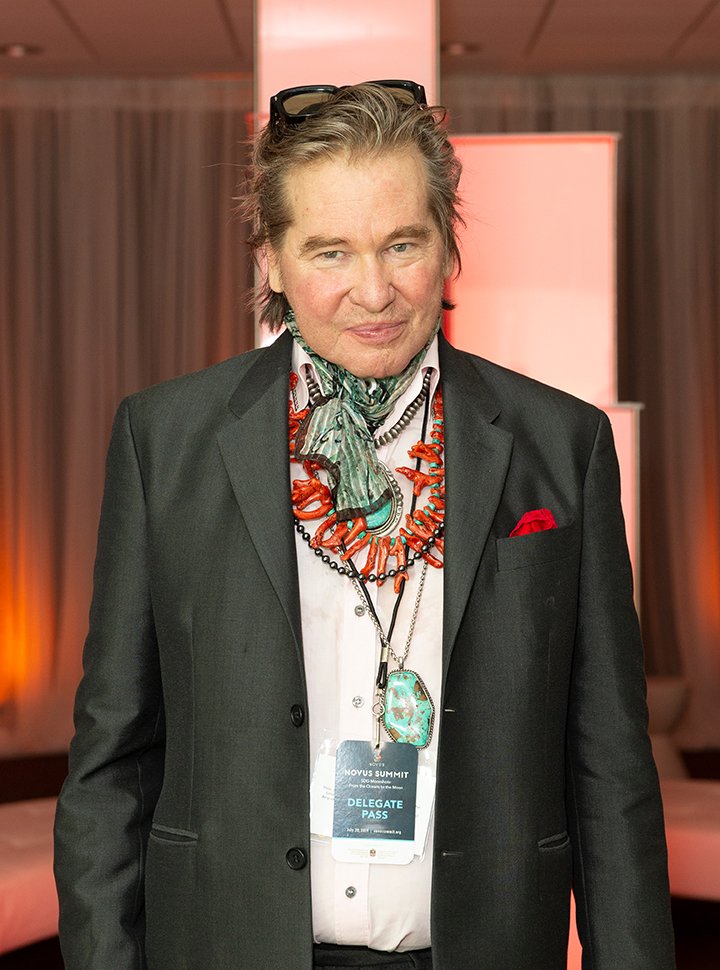 While he is ready to climb his way back to the top in Hollywood and counts on the support of his grown children, when it comes to romance, he has admitted to been lonely for a long time.
In fact, Kilmer writes in his book that he hasn't had a girlfriend in 20 years, but he had a lot to say about the peak of his dating game. Here's what you need to know about his time as a Hollywood Casanova.
EX-WIFE JOANNE WHALLEY
Kilmer and 58-year-old English actress Joanne Whalley met as co-stars in the fantasy 1988 film "Willow," and she reportedly fell in love with him on set, married him, and moved to New Mexico, where the two lived for the following seven years.
#Daredevil adds Joanne Whalley for Season 3 of @Marvel & @netflix series https://t.co/smKFmzOVV8

— Deadline Hollywood (@DEADLINE) January 25, 2018
During that time, apart from delivering two children from the actor, Whalley, then known as Whalley-Kilmer, starred in several Hollywood films like "Shattered" (1991), "Storyville" (1992), "The Secret Rapture" (1993), and "Trial by Jury" (1994).
Whalley's career slowed down after divorcing Kilmer in 1996, but she made a return in 2005 and has worked regularly both in TV and film on both sides of the Atlantic.
TWO GROWN CHILDREN
Kilmer's only marriage resulted in a daughter and a son, the star's only children, both now adults.
Daughter Mercedes is now 28 and has followed her father's steps by pursuing an acting career, appearing in a series of short films, and in an upcoming film where she shares the screen with Val. She is also part of a touring blues band.
Son Jack is now 24, and has a more impressive list of acting credits than his older sister, debuting in the film "Palo Alto" in 2013, and since landing roles in prominent films like "The Stanford Prison Experiment" (2015) and "The Nice Guys" (2016).  
 ELLEN BARKIN
Contrary to his other very high-profile relationships, Kilmer's romance with 66-year-old actress Ellen Barkin received little attention from the media, but in his recent memoir, the actor shared beautiful memories of his past lover.
Kilmer described Barkin, whom he briefly dated back in the '80s, as "one of the enchantresses who got away, no doubt due to my unmanageable preoccupations, my neglect."
Born this way...? 😜#ExclusiveCustomColor #WhiteMaize @ginagilbertnyc @djquintero @SergeNormant pic.twitter.com/1n0qj0wh44

— Ellen Barkin (@EllenBarkin) July 11, 2017
"I remember her wit, her sultry eyes, but mostly her laugh. And her hair. Who remembers the softness of a woman's hair?" Kilmer added in the book, as quoted by PageSix.
CINDY CRAWFORD
Apart from dating several fellow actresses, Kilmer had a brief romance with the 54-year-old famous top model Cindy Crawford back in 1996, and in a 2018 tweet in which he tagged her, he claimed that the two even talked about buying a home.
True story: @cindycrawford and I tried to slip the paparazzi in Moscow while I was there filming #theSaint. Boy that was fun shopping for our future home. We just have the paintings now..." #wcw #valkilmer https://t.co/ytMvC99Aq3 pic.twitter.com/X8WW4VNo5T

— Val Kilmer (@valkilmer) November 28, 2018
"She's very nice. A smart girl with a great sense of humor. She's a fantastic cook, too, always carried recipes around when she traveled," Kilmer shared in a 2005 interview with The Guardian, adding:
"I've been very lucky. I wish I'd been as dedicated to my career as I was to women."  
 ANGELINA JOLIE
As Kilmer also admitted recently, the actor was already attracted to 44-year-old actress Angelina Jolie when he was cast as her co-star in Oliver Stone's "Alexander" in 2004.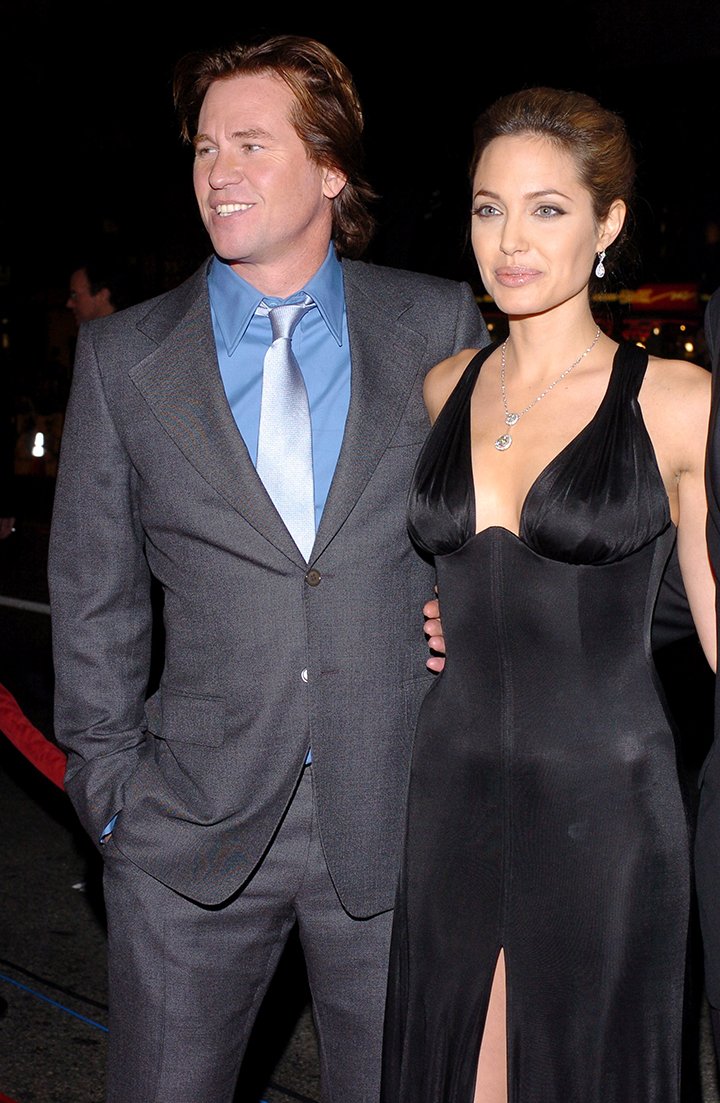 Kilmer confessed that he was eager to start rehearsing with Jolie so he could kiss her. She had just divorced her second husband, Billy Bob Thornton, and Kilmer thought he had a chance with her.
"[Angelina is] like other women and other superstars, but just more. More gorgeous. More wise. More tragic. More magic. More grounded," Kilmer wrote in "I'm Your  Huckleberry."
DARYL HANNAH
Kilmer started dating 59-year-old Daryl Hannah in 2001 when the two starred in the film "In God We Trust," but as he opened up about recently, she ended up leaving him brokenhearted.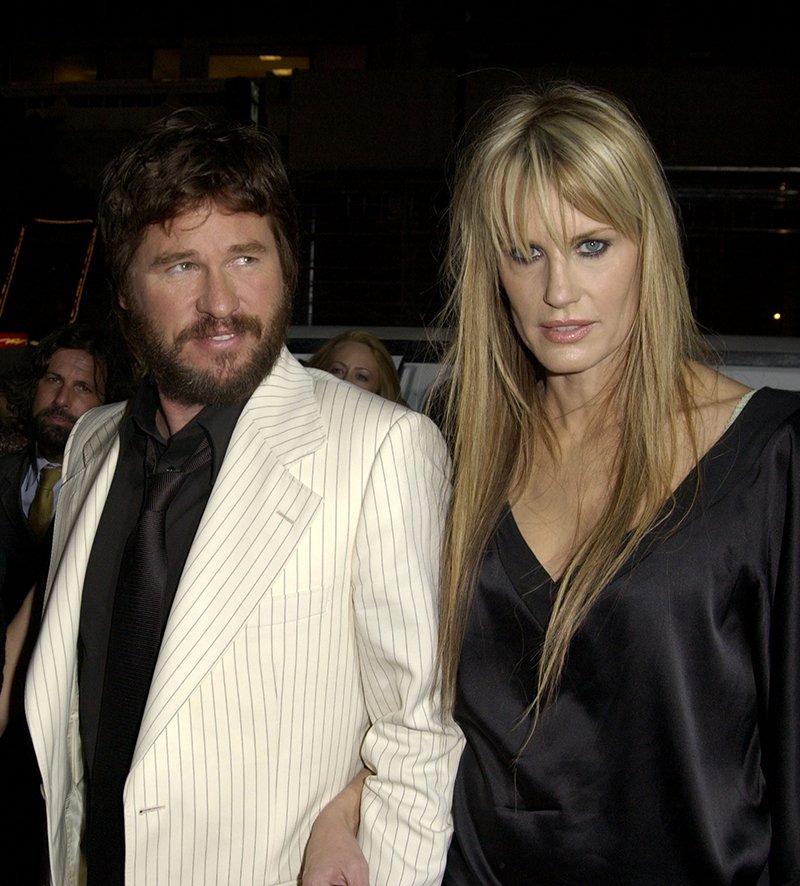 The actor shared that Hannah, who went on to marry singer Neil Young in 2018, was the most painful breakup he ever endured, writing:
"Neil Young, I always loved you, but I'm afraid I hate you now."
CHER
Apart from discussing his romantic life, Kilmer addressed the subject of his battle with throat cancer starting in 2015 for the first time in his memoir, and he revealed how valuable the friendship of one of his exes was during his illness.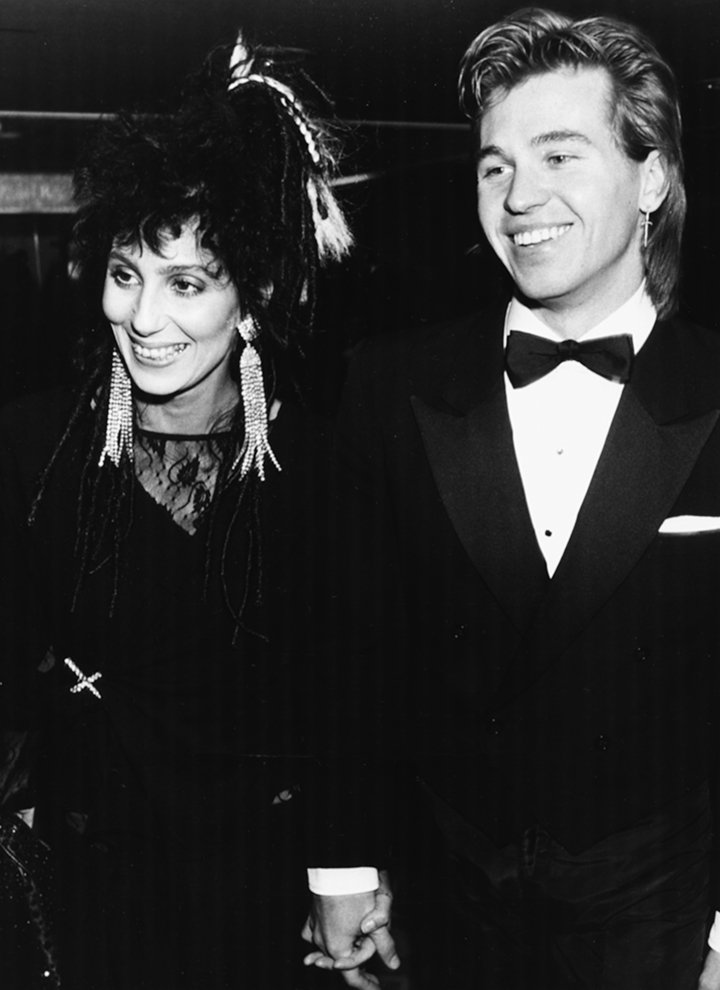 Even though Kilmer and the 73-year-old actress and singer Cher didn't get far as a couple when they dated in the early '80s, she proved to be one of his most dependable friends when he was diagnosed with cancer, inviting him to recover at her home.
Kilmer, who had to undergo a tracheotomy, chemotherapy, and radiation, was in very bad shape when he stayed at Cher's guesthouse, and he recalled her standing by his side and making him laugh even as he feared for his life.
CANCER-FREE
Talking to People early in April 2020, Kilmer shared that he was cancer-free, something that he remains so grateful for.
Actor Val Kilmer opens up about his battle with cancer and past relationships in new memoir. @ChrisConnelly has the story. https://t.co/8jVW3sLFzp pic.twitter.com/PzmE12EWFo

— Good Morning America (@GMA) April 21, 2020
"I have been healed of cancer for over four years now, and there has never been any reoccurrence," Kilmer told the news outlet.
The actor has gradually gone back to work as a performer, and he has had to work a lot on his voice exercises since the cancer treatment affected his speech in a big way.