Getty Images
Phylicia Rashad's 3rd Ex-husband Ahmad Married a Much Younger Woman

The former NFL player has gathered a lot of experience on wedding matters. However, he is enjoying his most recent -and fifth- marriage and he shows it with joy on his social media. Behind are the times of national television proposals and scandals.
Ahmad Rashad, Phylicia Rashad's ex-husband is an expert on weddings. At 69 years-old he is into his fifth marriage, this time with a beautiful woman 22 years younger than him. The lucky lady is a relationship therapist and actress named Ana Luz Rodriguez-Paz.
Ahmad and Ana got married four years ago in Palm Beach County, and they have been such a lovely couple as the sportscaster shows on his Instagram account. On the last Valentine's day, Ahmad posted a photo where they are both celebrating at a restaurant.
Many pictures on his social media show their marriage is going a better route than other attempts Ahmad had. His first wife for 5 years was Deidre Waters, later he married Matilda Johnson. In 1985 started his fifteen-year marriage to actress Phylicia Rashad, divorcing in 2001, to later marry his fourth wife, former model Sale Johnson, divorcing in 2013.
BROADCAST PROPOSAL
Ahmad's marriage to Tony-winning actress, Phylicia Rashad, was famous for two big reasons. First, she was the most loved mom in America for being Clair Huxtable on the TV hit "The Cosby Show", and second, Ahmad proposed to her on national television.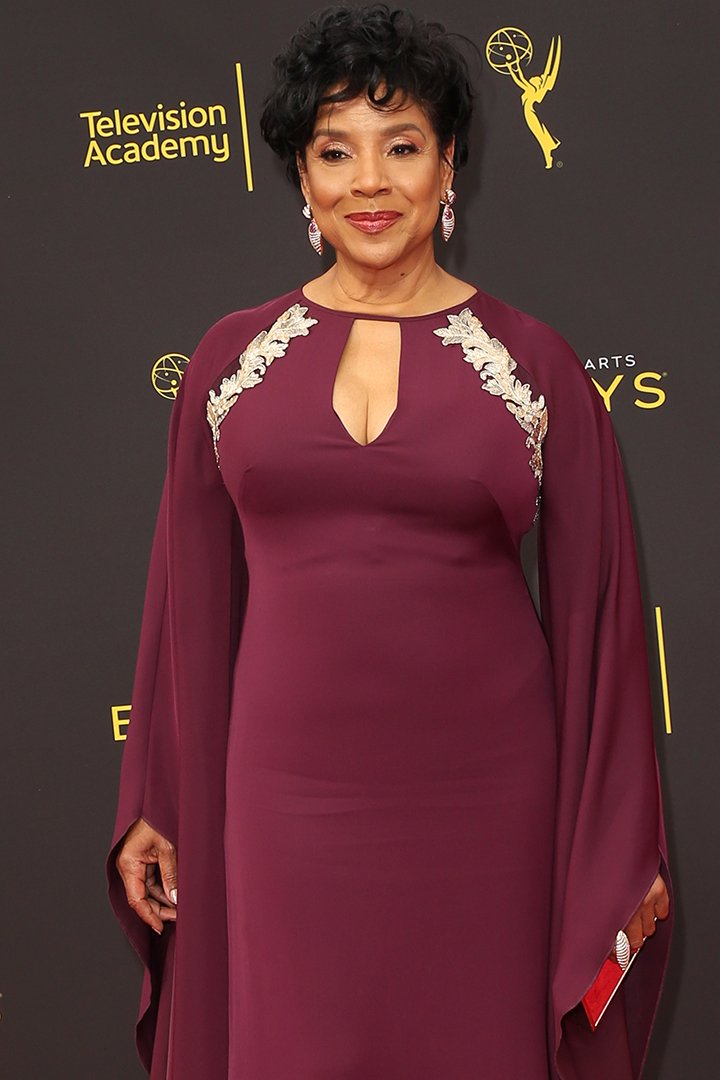 Phylicia Rashad attends the 2019 Creative Arts Emmy Awards on September 15, 2019 in Los Angeles, California. I Image: Getty Images.
In 1985, prior to the Thanksgiving Day game between the New York Jets and Detroit Lions, Ahmad, as one of the game's sportscaster, surprised everyone with an on-air proposal to Phylicia Ayers-Allen. His fellow colleague at the studio promised he would bring the actress to deliver her answer at half-time.
After 15 years of marriage, the couple filed for divorce at Manhattan's Supreme Court, but their split was actually amicable. They both share a daughter from that relationship, Phylea, who was 14 years old at the time they got divorced.
COSBY'S WIFE
In 2004, Phylicia became the first African American woman to win a Tony Award for best actress, although her fame came by being Cosby's wife in "The Cosby Show", which earned her two Emmy award nominations. She was the second of four children, of Vivian Ayers Allen, a Pulitzer Prize-nominated poet.
In 1972, the actress married William Lanceleot Bowles Jr. and they had one son, William Lancelot Bowles III, born in 1973. Later, when she married Ahmad, they had one daughter, Condola Phylea Rashad, who has followed her mom's footsteps as a great actress as well.
Please fill in your e-mail so we can share with you our top stories!