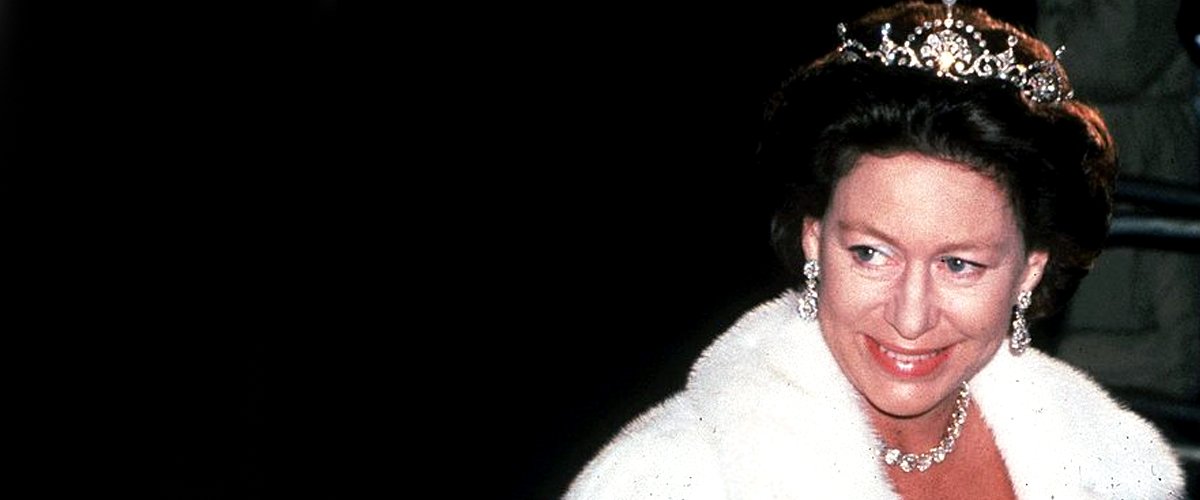 Getty Images
Queen Elizabeth's Bond with Sister Princess Margaret Who Died Same Year as the Queen Mother

Despite being viewed by many as a controversial member of the British royal family, Princess Margaret and Queen Elizabeth shared a unique bond. Margaret was the Queen's only sibling, and her death happening in the same year as the Queen mother's was a massive loss to the Queen.
Princess Margaret, Countess of Snowdon, was born on August 21, 1930, as Margaret Rose. She was the youngest daughter of King George VI and Queen Elizabeth, and the only sibling of Queen Elizabeth II.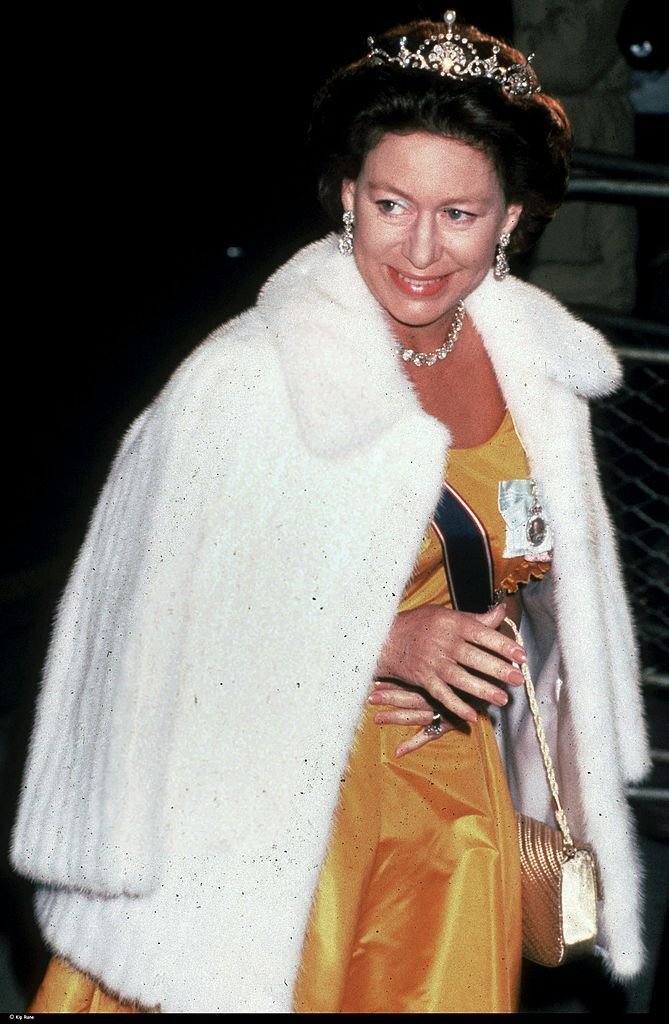 Princess Margaret, Countess of Snowdon | Photo: Getty Images
Margaret spent much of her childhood with her parents and sister. Despite the royal upbringing and duties to the crown, King George VI, who fondly referred to his family as "we four," made sure that the family was never apart for an extended period, and this helped to build a close friendship between the two sisters.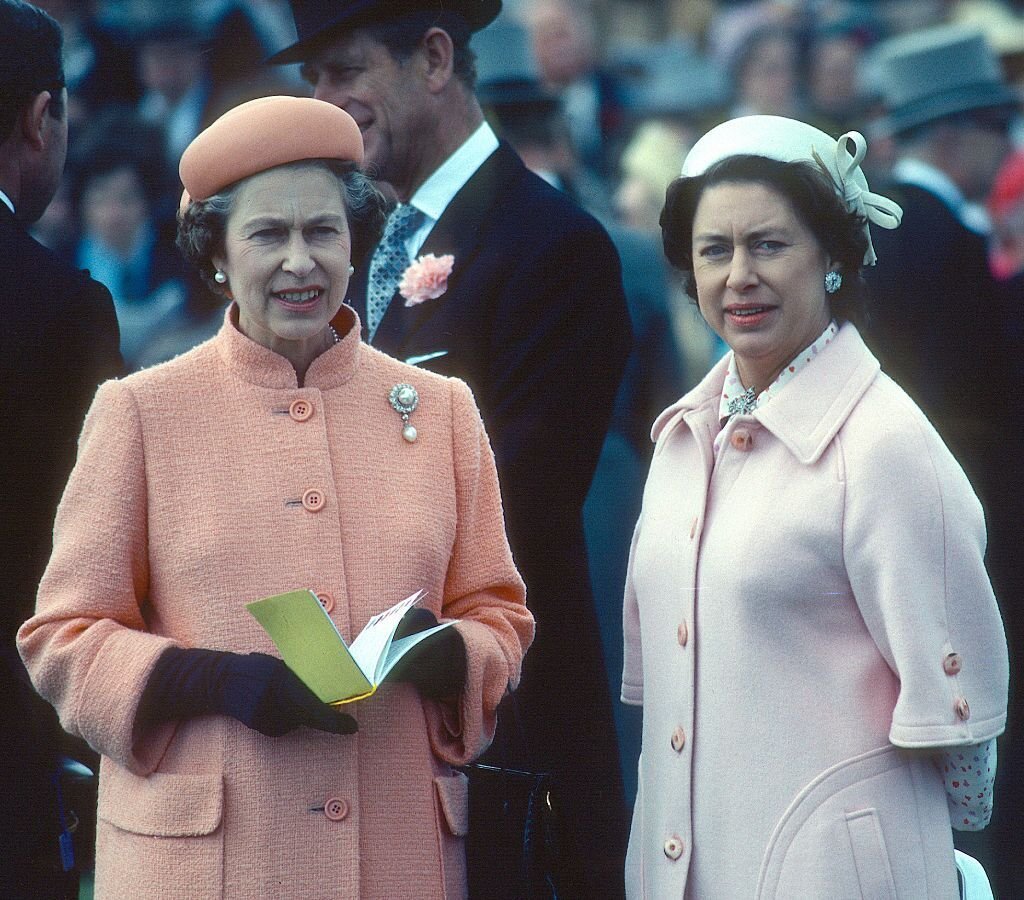 Queen Elizabeth ll and her sister Princess Margaret attend the Epsom Derby | Photo: Getty Images
PRINCESS MARGARET'S UNIQUE BOND WITH QUEEN ELIZABETH
Princess Margaret's life changed dramatically at the age of six, when her paternal uncle, King Edward VIII, abdicated the throne to marry divorcée Wallis Simpson. Margaret's father became King, and her sister became heir apparent, with Margaret next in line to the throne.
Both Princess Margaret and Queen Elizabeth II enjoyed a very close relationship with their father, and King George was said to have referred to Elizabeth as his "pride," and Margaret his "joy."
The death of their father did set them on different paths in life, but it also strengthened their bond as the royal sisters realized they only had each other.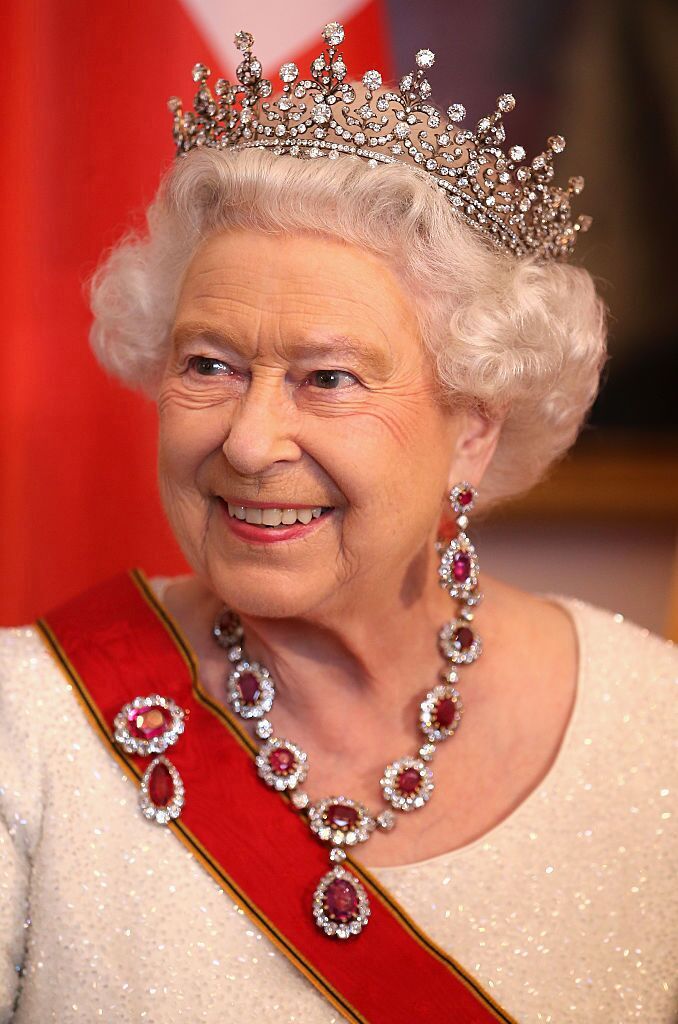 Queen Elizabeth II meets guests during a State Banquet at the Schloss Bellevue Palace on the second day of a four day State Visit. | Source: Getty Images
Despite the permanent distinction in their lives as Queen Elizabeth II ascended the throne, the sisters maintained a love, friendship, and loyalty that was impressive to all those who were privileged to witness it.
Royal family friend, Reinaldo Herrera recently revealed that Princess Margaret had a private telephone installed on her desk in Kensington Palace with a direct line to Queen Elizabeth in Buckingham Palace. On this line, the two sisters would often gossip and laugh with each other daily.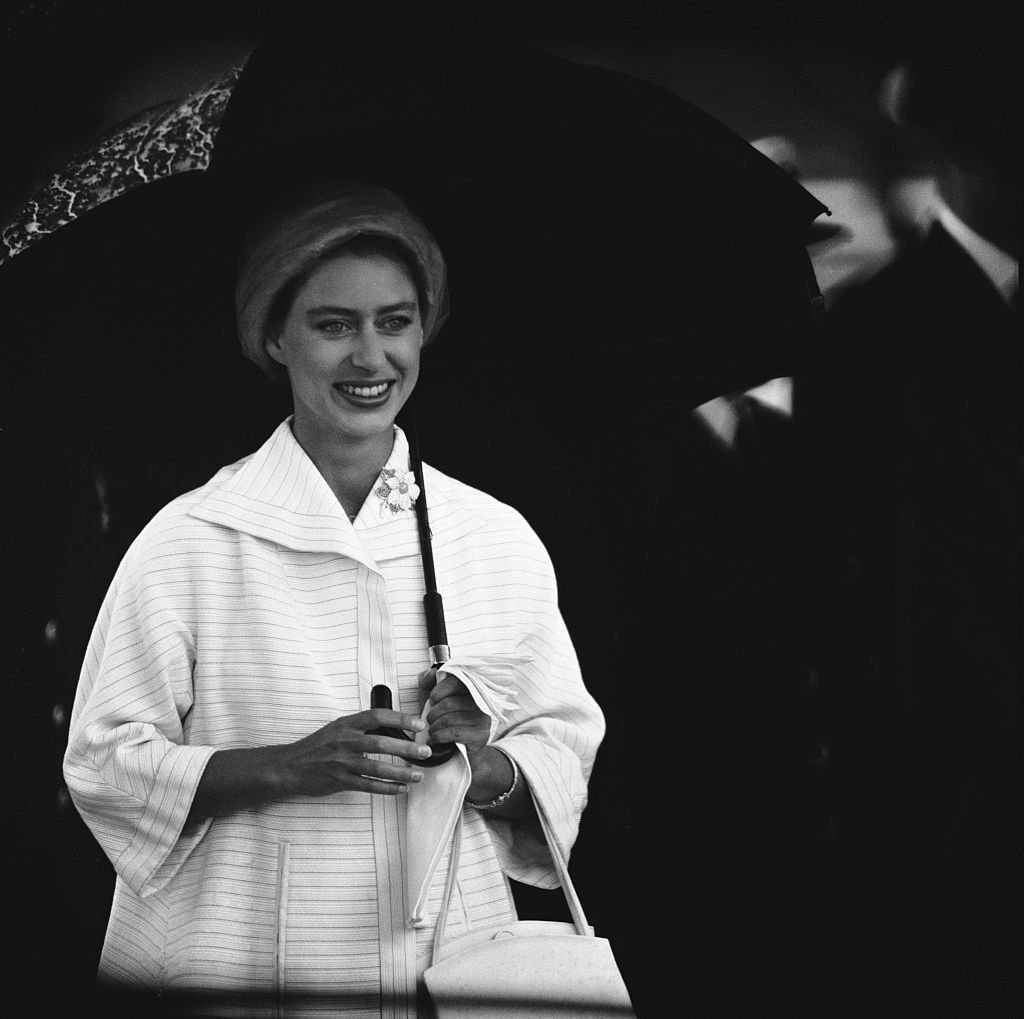 Princess Margaret, Countess of Snowdon (1930 - 2002) arrives in England after her tour of Canada | Photo: Getty Images
In Public, Princess Margaret never referred to the Queen as anything but "The Queen," which showed her profound respect and admiration for her sister.
When the two sisters are safely away from the public glare, the Queen of England instantly becomes "Lilibet," her nickname since childhood, or, "my sister" to the Countess of Snowdon.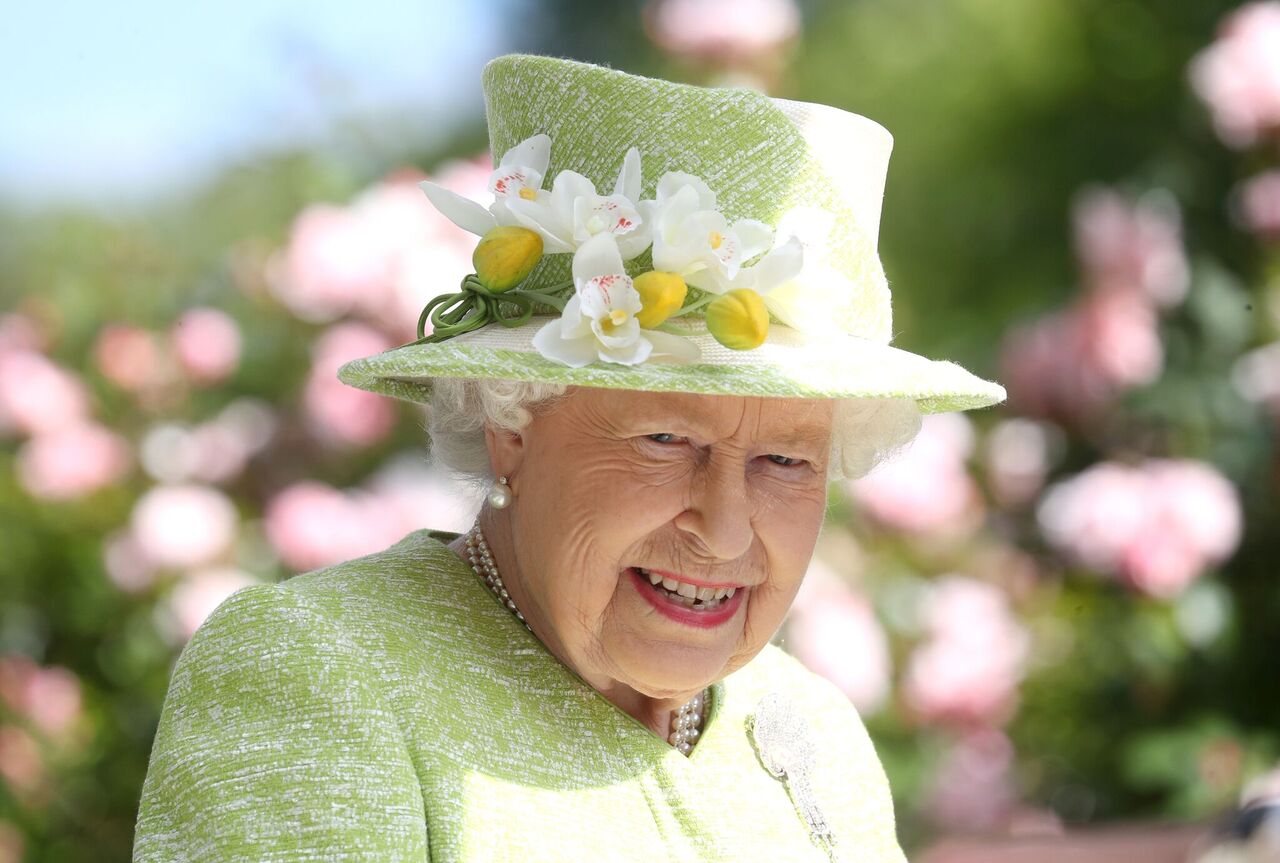 Queen Elizabeth II attends day five of Royal Ascot at Ascot Racecourse. | Source: Getty Images
The Queen equally had a sense of admiration for her younger sister and glowingly spoke about how Margaret could charm her way in any situation. Speaking about her sister, the Queen reportedly said:
"Oh, it's so much easier when Margaret's there — everybody laughs at what Margaret says."
The sisters had several disagreements, which is typical in every relationship, but the most significant thing is that they always found a way to work things out and remain close.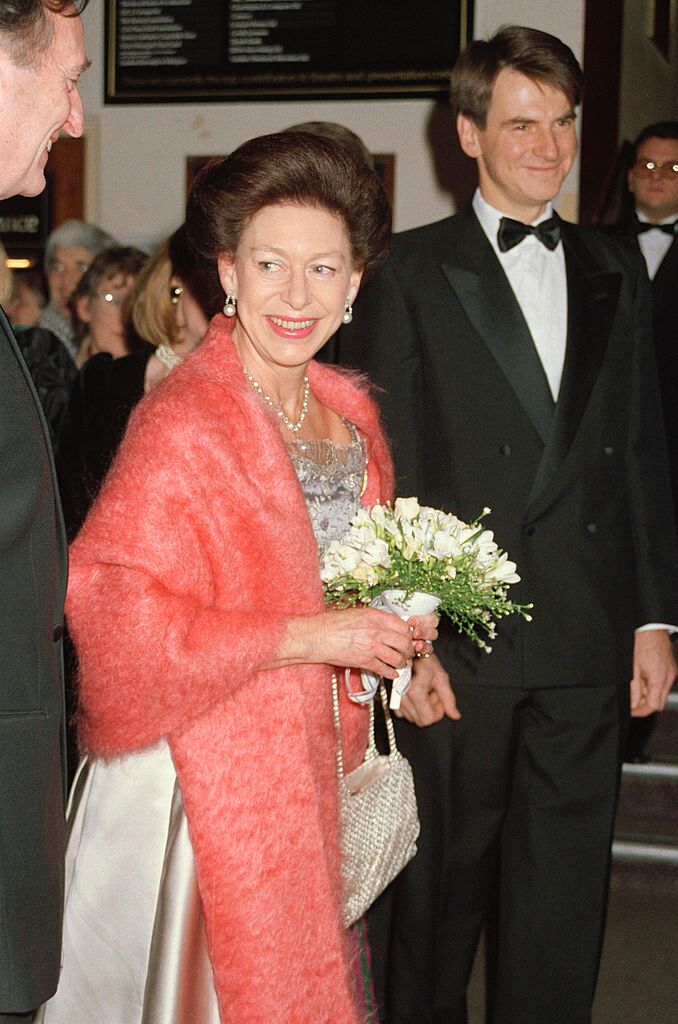 Princess Margaret at Sadler's Wells, 7th January 1991. | Photo: Getty Images
Throughout Margaret's life, she and Elizabeth continued their close friendship, with Magaret even serving as a bridesmaid at the Queen's wedding to Prince Philip.
Princess Margaret's death in 2002, after suffering a stroke, was a significant loss to Queen Elizabeth, who rarely displays any emotion.
The Queen of England showed the world just how much she loved her sister when footage from the funeral showed Elizabeth wiping a tear from her eye as she watched them carry her sister's coffin away.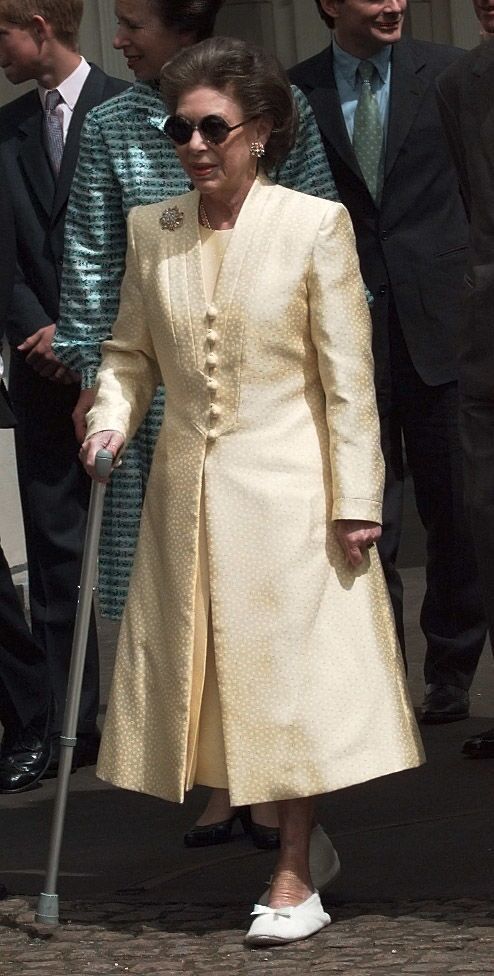 Princess Margaret at St James' Palace at an event to mark the Queen Mother's 99th birthday | Photo: Getty Images
PRINCESS MARGARET'S PERSONAL LIFE AND MARRIAGE
One of the most contentious issues in the lifetime of Princess Margaret was her relationship with Captain Peter Townsend and the intention to marry him.
The issue initially caused a rift between Princess Margaret and Queen Elizabeth, who was torn between her duties as the head of the Church of England and her sisterly commitments to Margaret.
Townsend was a Royal Air Force officer, and was equerry to King George VI, until the King's death in 1952. He continued serving in this capacity with Queen Elizabeth until 1953.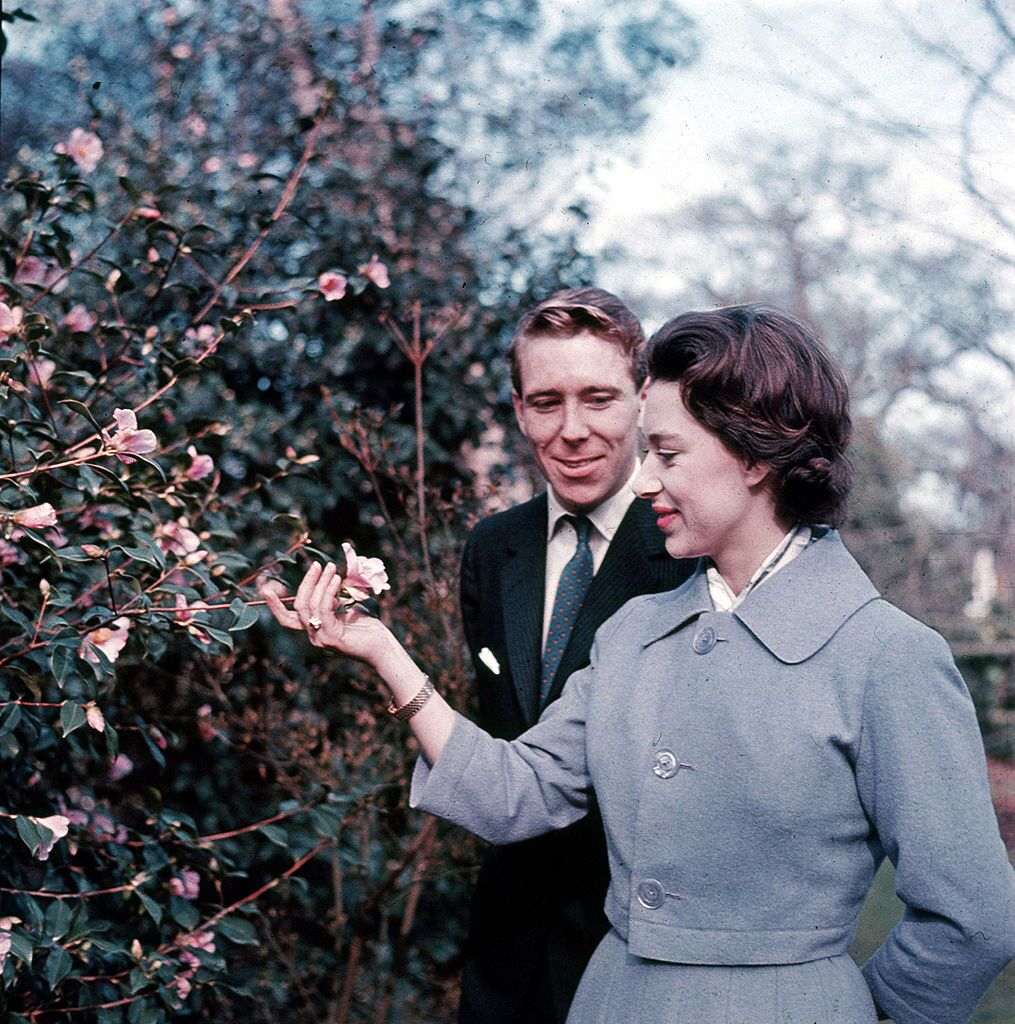 Princess Margaret and Antony Armstrong-Jones stand February 27, 1960 in the grounds of Royal Lodge on the day they announced their engagement. | Photo: Getty Images
Margaret's relationship with Townsend was complicated by the fact that the Captain had previously been married. He married Rosemary Pawle, in 1941 and the pair shared two sons, Giles and Hugo.
The marriage eventually ended in divorce due to his wife's extramarital affair with John de László, whom she married following their divorce.
Peter Townsend proposed to Margaret in 1953, but since divorcees weren't allowed to remarry in the Church of England, Margaret required the consent of her sister to wed her first love.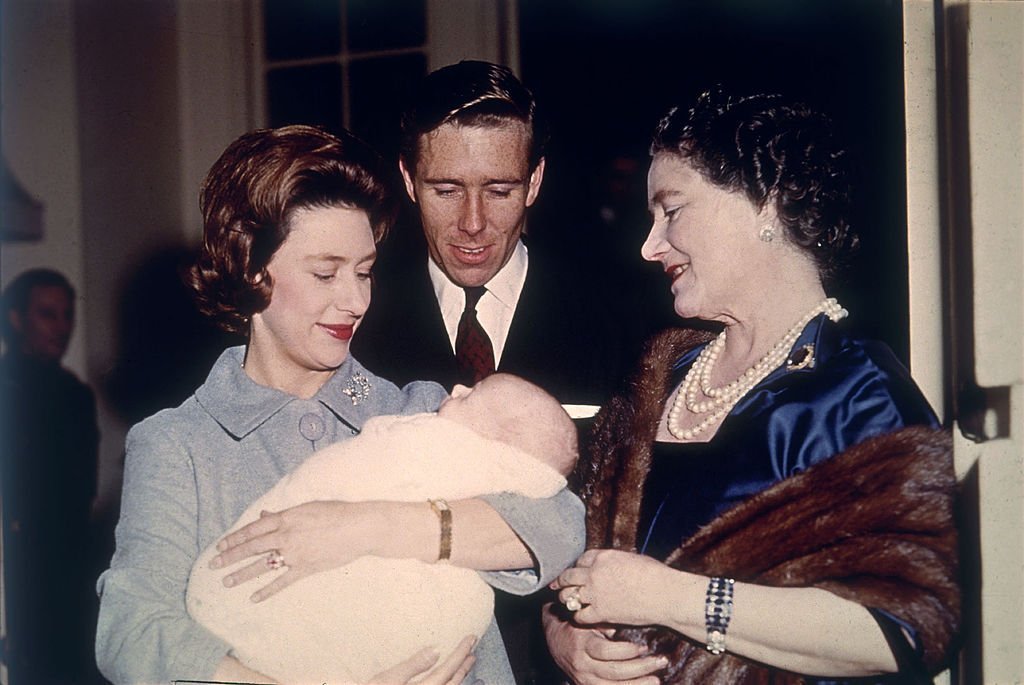 The Queen Mother is introduced to baby David Linley in 1961 by his proud parents Princess Margaret (L) and Lord Snowdon | Photo: Getty Images
Elizabeth didn't give her blessings, and the lovebirds were advised to wait until Princess Margaret turned 25, and no longer required her sister's permission to marry.
After waiting the allotted time and now faced with the tough decision of abandoning her royal heritage while still maintaining her titles and duties, Margaret finally released a statement in 1955, confirming that she had broken off her engagement with Townsend. Her statement read in part:
"subject to my renouncing my rights of succession, it might have been possible for me to contract a civil marriage. But mindful of the Church's teachings that Christian marriage is indissoluble…"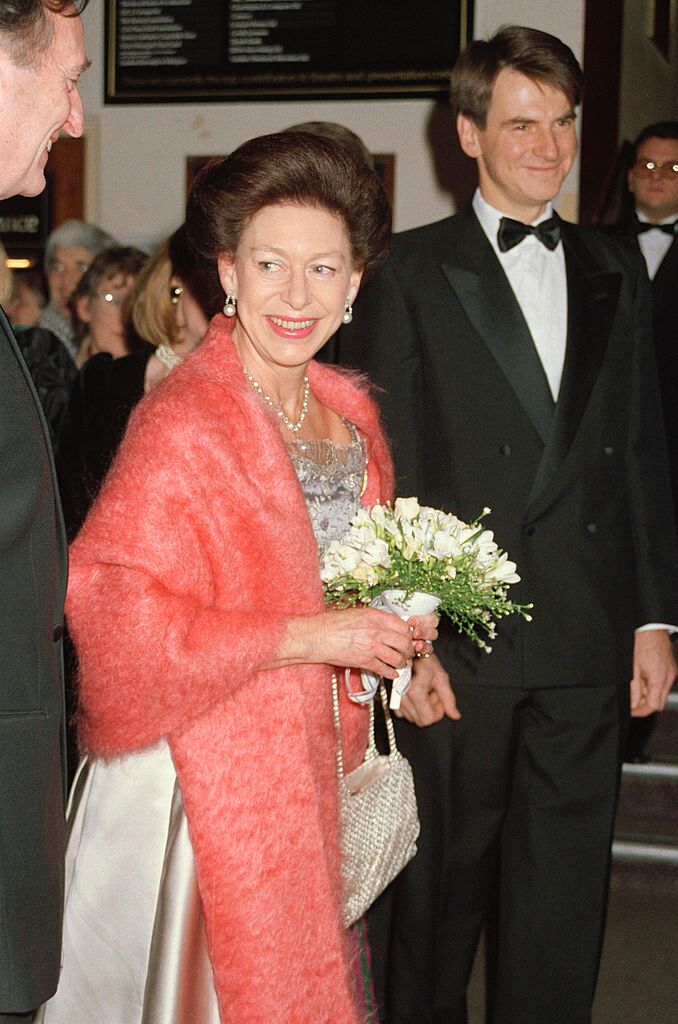 Princess Margaret at Sadler's Wells, 7th January 1991. | Photo: Getty Images
PRINCESS MARGARET'S S MARRIAGE AND CHILDREN
After her much-documented failed relationship with Townsend, Margaret kept her relationship with photographer Antony Armstrong-Jones private and eventually married him in 1960.
Their wedding was the first royal wedding to be broadcasted live on television with millions of people all over the world tuning to catch a glimpse of Princess Margaret walking down the aisle.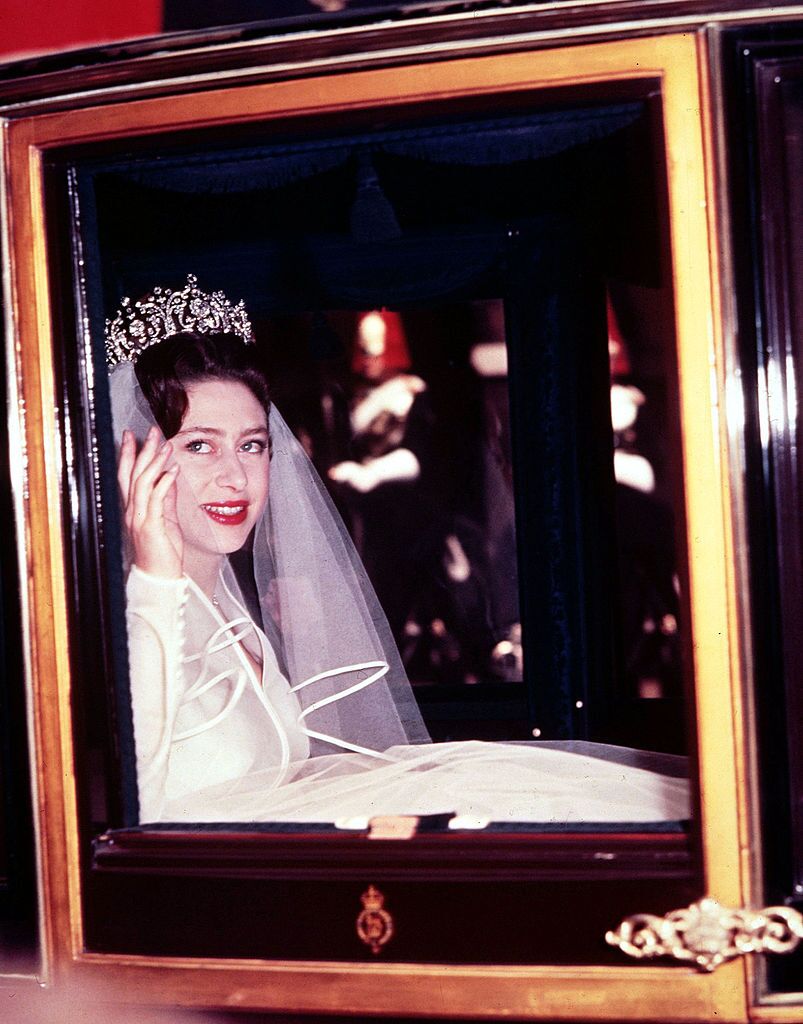 Princess Margaret leaves for Westminster Abbey for her wedding with Antony Armstrong-Jones | Photo: Getty Images
Shortly after their marriage, the Queen made Princess Margaret's husband Earl of Snowdon. The couple welcomed their first child, son, David Albert Charles, on November 3, 1961, and their daughter, Lady Sarah Frances Elizabeth, was born on May 1, 1964.
During the late 1960s, Margaret and Lord Snowdon's high-profile union was rumored to be on murky waters. The pair remained married despite the rumors, but it later came to public attention that Margaret had developed a relationship with a landscape gardener named Roddy Llewellyn.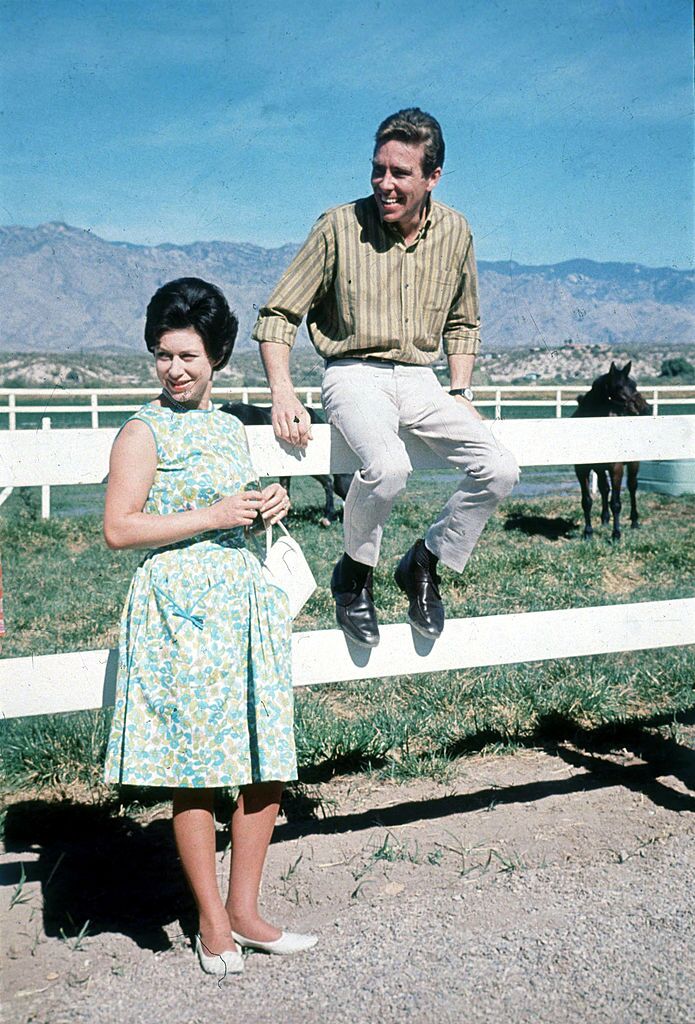 Princess Margaret (L) and Lord Snowdon visit a ranch in 1965 in Arizona | Photo: Getty Images
Her affair with the much younger Roddy Llewellyn ultimately led to her separation from Lord Snowdon. In May 1978, the couple made history, becoming the first British royal couple in 400 years to get divorced.
The Countess of Snowdon's health gradually deteriorated in the final two decades of her life as she slipped away from public view. Like her father, she was a heavy smoker for most of her adult life and required a lung operation in 1985.
Other health issues include a bout of pneumonia in 1993 and at least three major strokes between 1998 and 2001.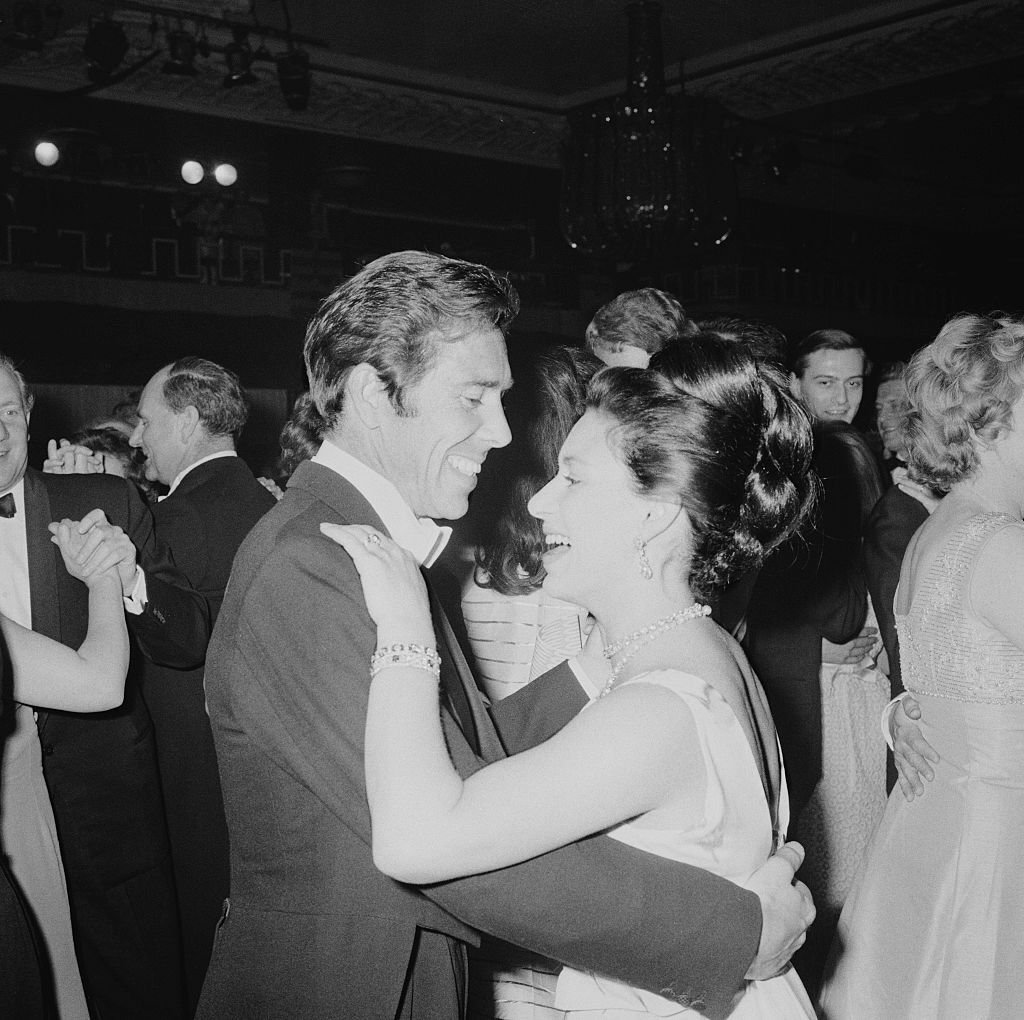 Princess Margaret Countess of Snowdon (1930 - 2002) dancing with her husband Antony Armstrong-Jones - 1st Earl of Snowdon at the Canadian Women's Club Centenary Ball at Grosvenor House, London | Photo: Getty Images
Margaret also dealt with depression throughout her life and reportedly suffered from a nervous breakdown in the 1970s. Her struggle with depression culminated in her developing heavy drinking habits and smoking up to 60 cigarettes a day.
The Countess of Snowdon died at King Edward VII's Hospital in London after suffering a final stroke on February 9, 2002. Princess Margaret's children Lord Linley and Lady Sarah Chatto, were at her side when she passed on, and four grandchildren also survive the enigmatic royal.
Please fill in your e-mail so we can share with you our top stories!