Duane 'Dog' Chapman's Girlfriend Francie Fane Dedicates a Loving Note to Him
It is "just the beginning" for Duane Chapman and his new girlfriend, Francie Frane, as she noted in an endearing letter penned to the bounty hunter.
Having dated for a few months now, Francie Frane took to social media and shared her thoughts about the bounty hunter in a short and sweet love note.
Duane and Francie met last year when he called her husband Bob to enquire about yard work at his home in Colorado, but he soon found out that Bob had passed from cancer a few months before Beth.
The pair started talking on the phone, and because they could relate and understand each other's pain, their relationship soon transformed into more than just friendship.
"What we thought was the end has become just the beginning," Francie began the note to Duane she posted on April 21.
The rest of the love note Francie loosely based on a bible verse taken from Deuteronomy 28:13, as she wrote that [you] are the "head and not the tail." The one [she] will walk beside on the road God had set out for them, and added:
"You are my woman created by my rib not by my heal and you will walk by my side all the days of our lives."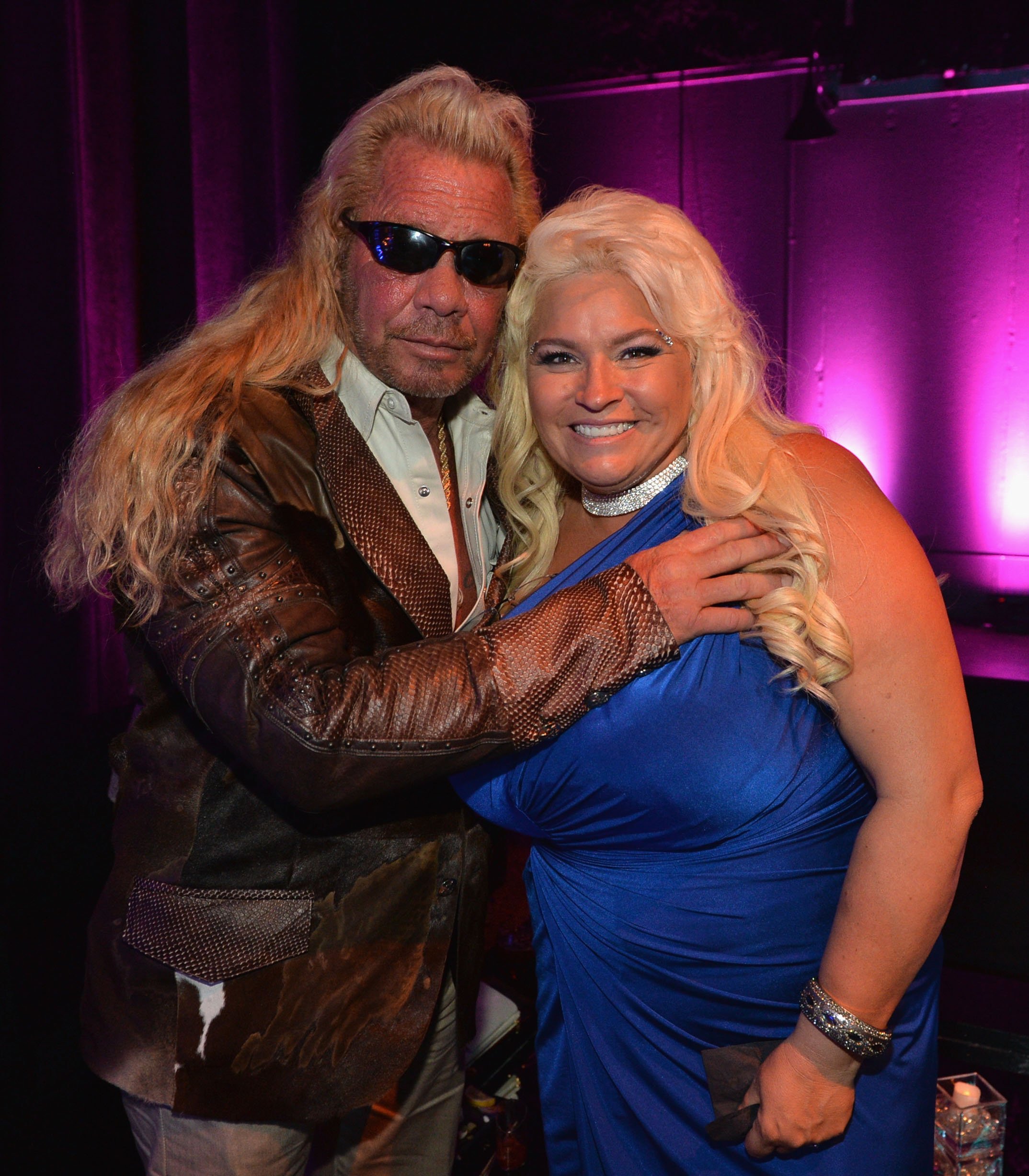 Just last weekend, the couple had a fun day next to the fishing waters, although Duane seemed to have better luck with catching fish than Francie.
The bounty hunter posted a clip of their excursion, wherein he playfully teased that his fish is "bigger" than hers. When a fish she attempted to real in didn't go as planned, he joked that "it's gone, babe."
Duane's oldest daughter, Lyssa Chapman, is happy that he found someone special after losing Beth last year, and told The Sun that they are "good for each other" and make each other happy.
Lyssa added that both Duane and Francie are "respectful" of each other's children, and attend church together three times a week. Francie even inspired Duane to try and kick his smoking habit.
Convinced that Beth "sent" Francie for her father, Lyssa said that she hadn't seen Duane as happy as he is now "in a long time."
Beth and Duane had been married for over a decade before she lost her battle with throat cancer in June last year. Beth's best friend and fellow bondswoman, Rainy Robinson, also weighed in on Duane Chapman's new romance.
Because she knew Beth well, Rainy thinks that Francie is someone she would have picked for Duane - wanting him to be happy for the rest of his life.