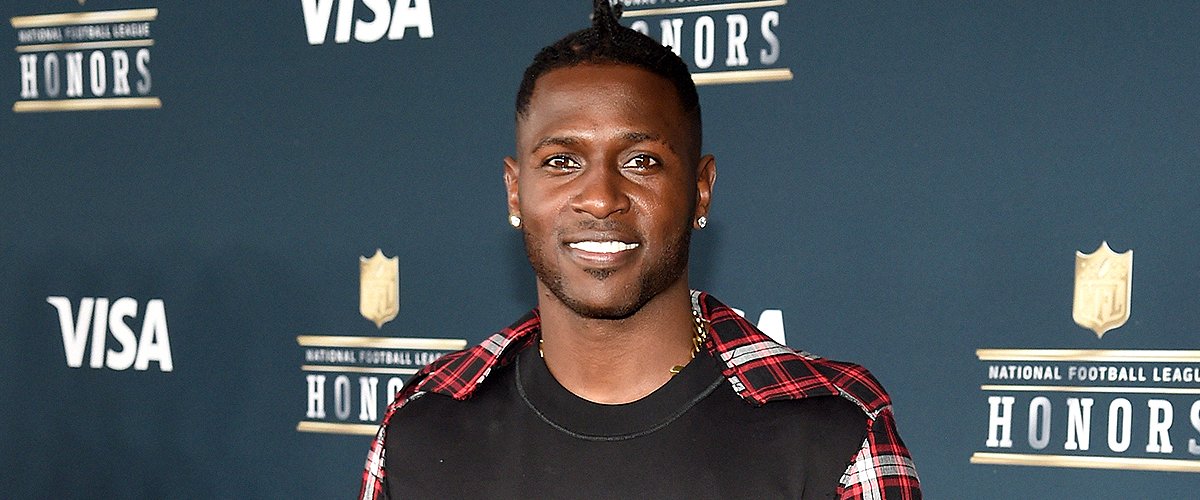 Getty Images
Antonio Brown's Fiancée Chelsie Kyriss Sought Custody of Their Kids before Engagement — Meet Her
Former NFL star Antonio Brown and Chelsie Kyriss, the mother of three of his children, announced their engagement in May this year after months of feuding in public.
Seven-time Pro Bowl wide receiver Antonio had a very successful career in the NFL for almost a decade. He played for the Pittsburgh Steelers between 2010 and 2018 and the New England Patriots in his final year in the NFL, 2019.
Chelsie Kyriss sought sole custody of their three sons.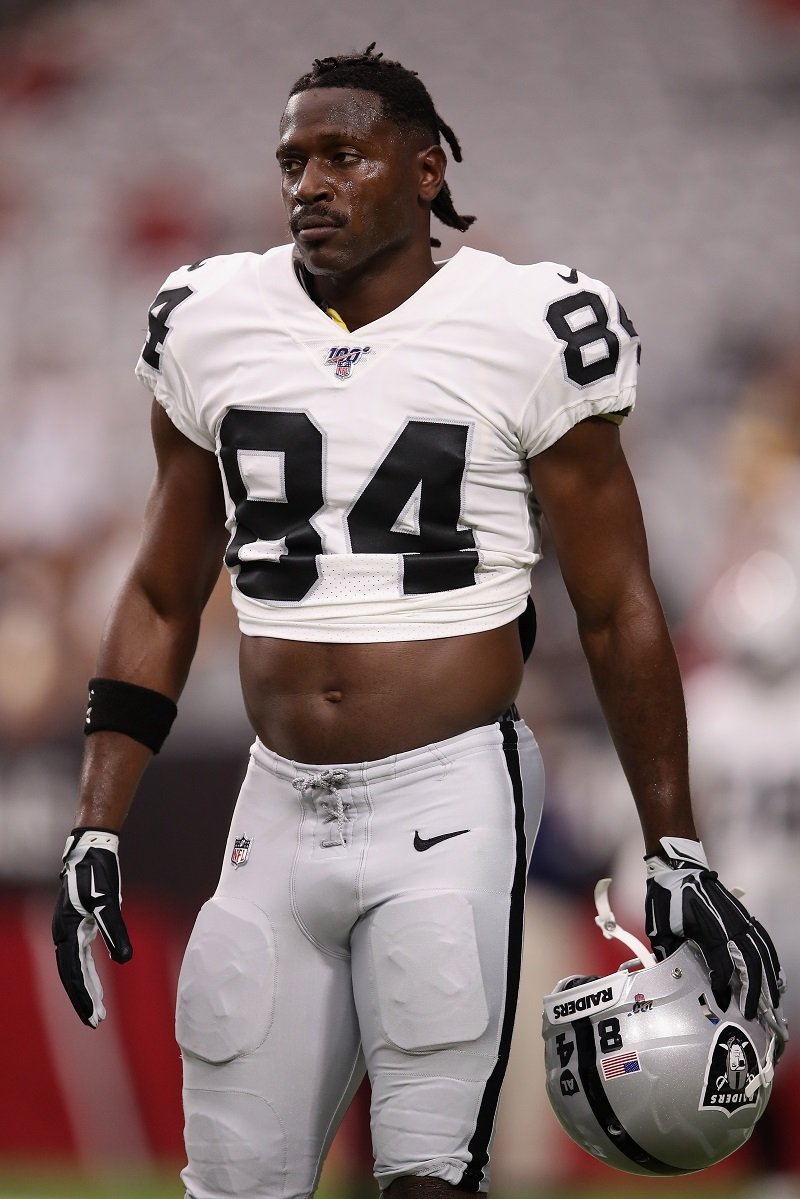 Antonio Brown on August 15, 2019 in Glendale, Arizona | Photo: Getty Images
ANTONIO BROWN LEAVING THE NFL
The father-of-five surprised his fans in September last year after tweeting that he would not play in the NFL anymore and, soon after that, the athlete announced that he had reenrolled at Central Michigan University.
Antonio posted a photo on his Instagram story showing a list of his four online classes: Introduction to Management, Technical Writing, Death and Dying, and Racism and Equality.
His decision to leave the NFL came soon after he was accused of three separate incidents of sexual assault for events that allegedly took place in 2017 and 2018.
Britney Taylor, a gymnast who also served as his trainer for a while, filed the lawsuit in the Southern District of Florida. The investigation is still ongoing.
ANTONIO PROPOSED TO CHELSIE KYRISS
It is not the only change that the former NFL player has made in his life recently, though. In May this year, Antonio uploaded a short video on his Instagram story hugging the mother of three of his children, Chelsie Kyriss.
In the clip, Antonio wrote: "I just proposed [Chelsie]." His post significantly surprised his followers, especially those aware of the rocky relationship that the now-engaged couple has had over the years.
Chelsie and Antonio share three sons so far: Autonomy, born in 2014, Ali, born one year later, and Apollo, born in 2017.
The year after Apollo's birth, the couple's relationship hit rock bottom after Antonio posted a hurtful message online claiming that Chelsie needed to get help and to pay attention to her two older children from a past relationship.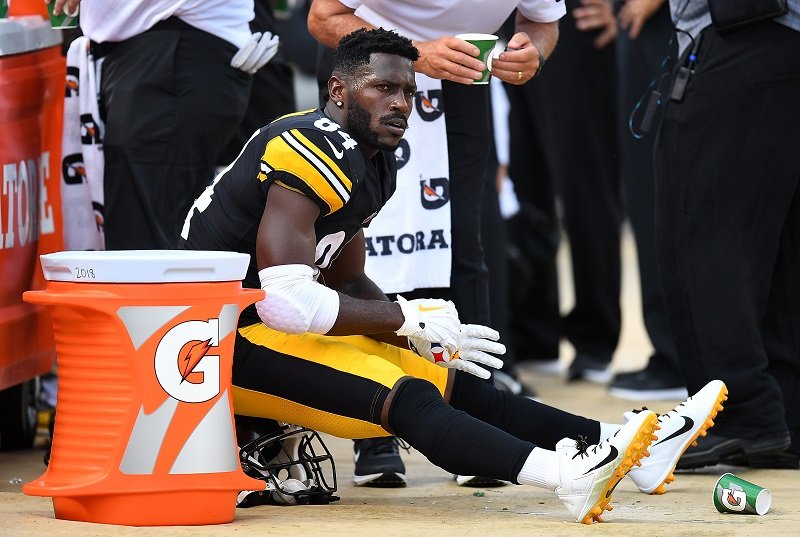 Antonio Brown on September 16, 2018 in Pittsburgh, Pennsylvania | Photo: Getty Images
He pointed out that Chelsie's parents, Lynn and Todd Kyruss, were incapable of making her accountable for her kids and her family. Antonio added:
"I ask that if you are her friend, encourage her to take care all her kids not just mine and be a woman we know she capable of!" [sic].
FIGHTS IN ANTONIO BROWN'S FAMILY
To make matters worse, he previously sought a court order to force Chelsie out of the house where they lived together and to prohibit her from entering any of his residences without written permission.
Antonio Brown's girlfriend didn't take it right, so she sought sole custody of their three sons. Chelsie filed the lawsuit in January this year, in Broward County, Florida.
In it, she claimed that the former NFL player kept demonstrating that he was not capable of making decisions "that are in the best interest" of Autonomy, Ali, and Apollo.
Chelsie's petition came soon after police were called to Antonio's home following reports of an altercation. As a result, he was facing charges of felony battery, burglary of an unoccupied conveyance, and criminal mischief.
CHELSIE AND ANTONIO ARE DOING BETTER
Although their relationship has had plenty of ups and downs, the recent photos that they have uploaded on social media suggest that they are in a better place already.
Following their engagement announcement, Chelsie shared a photo showing her, Antonio Brown, and their kids from what seemed to be their kindergarten classroom.
In the caption, she wrote:
"Hold on to the things that matter... let go of the things that don't!"
Some of the fans and followers of the former NFL star are wishing that his relationship with Chelsie Kyriss got actually better for the sake of their three sons.
Please fill in your e-mail so we can share with you our top stories!