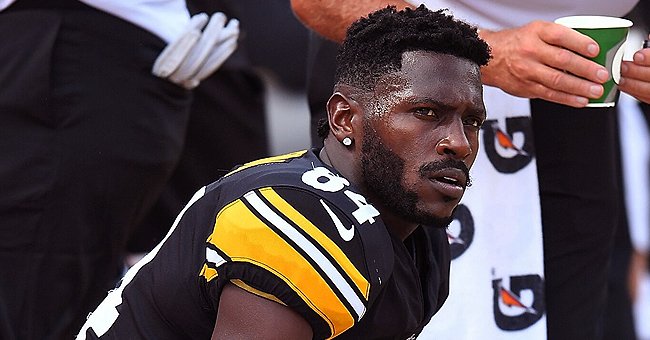 Getty images
TMZ: Antonio Brown Files Legal Documents to Get Ex & Baby Mama out of His House
Antonio Brown wants to evict the mother of three of his children, Chelsie Kyriss.
NFA wide receiver Antonio Brown is suing his long-term girlfriend and mother of three of his children Chelsie Kyriss to force her to leave his house after she ignored an eviction notice.
The couple have been at odds, and Brown had given Kyriss until December 16, 2019, to leave his property.
Brown has since posted a terse tweet in which he swears he will not get involved with "white women" again.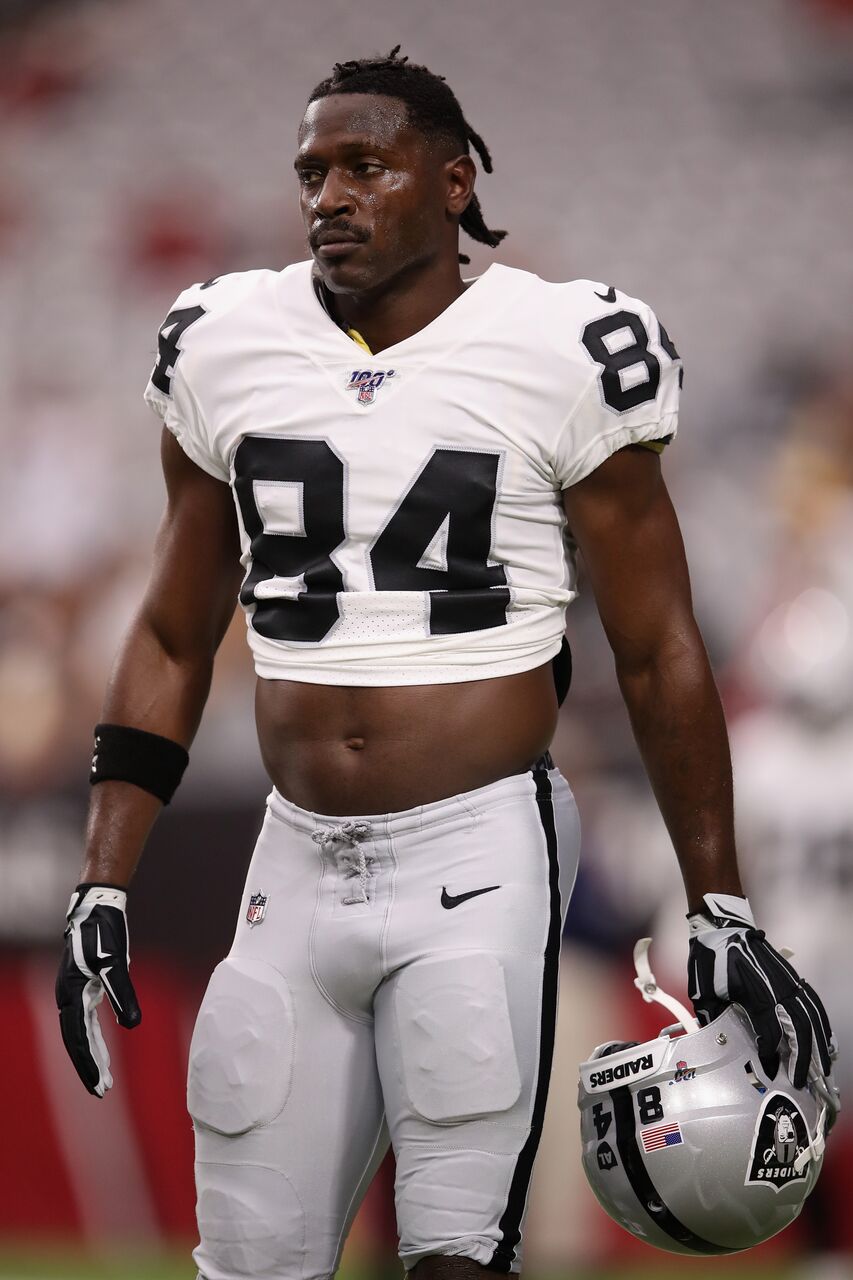 Wide receiver Antonio Brown wearing the number 84 for the Cleaveland Browns/ Source: Getty Images
ANTONIO BROWN AND HIS BABY MAMA FALL OUT
Brown and Kyriss have been together for years, and share three children: Autonomy Brown, 5, Ali Brown, 4, and Apollo Brown, 2.
Now Brown wants Kyriss out of his house, and at the beginning of the month, she had to ask Police to accompany her to the wide receiver's home to collect her children's clothes. Presumably, she then moved back in again.
ANTONIO BROWN FILES SUIT IN FLORIDA COURTS
Brown has now filed a suit in Fort Lauderdale, Florida, where he resides, asking that Kyriss be removed from his home and forbidden to return under any circumstances.
Brown has two children from former relationships: Antanyiah Brown, 11, whom he shares with ex-girlfriend Wiltrice Jackson; and Antonio Brown Jr., 12 whom he shares with Shameika Brailsford, with who he also has had legal issues over abusing his custodial rights.
Kyriss has two children of her own from previous relationships, Kellen Greene, 10, and Brooklyn Greene, 8.
Brown has since posted a terse tweet in which he swears he will not get involved with "white women" again.
Hopefully Brown and Kyriss will find an amicable middle term for the sake of their children.
ANTONIO BROWN SUED HOURS AFTER SIGNING MAJOR DEAL
Antonio Brown is being accused by his former Bible study partner and physical trainer Brittany Taylor.of assault and rape.
Taylor has accused Brown of sexually assaulting her on three occasions between 2017 and 2018.
The accusation comes hours after news broke that the New England Patriots had signed Antonio to a one-year contract worth up to $15 million with a $9 million signing bonus.
What makes the accusation complex, is the fact that Taylor and Brown had a relationship she admits was consensual in 2018, after the alleged sexual assaults.
The accusation has cost Brown his lucrative deal with Nike, who dropped him when the story surfaced.
Please fill in your e-mail so we can share with you our top stories!