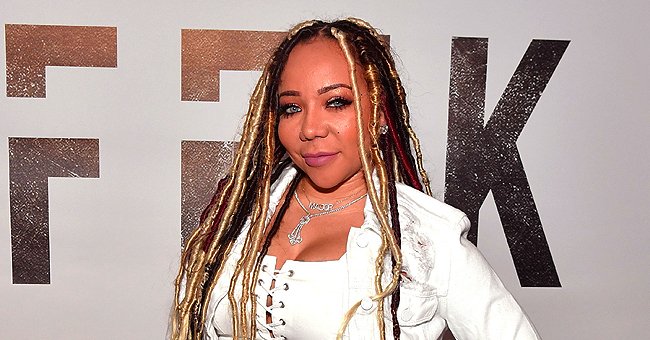 GettyImages
TI & Tiny's Daughter Heiress Grooves to Song Written by Mom in a Video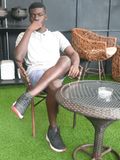 Famous music icons, T.I. And Tiny's adorable daughter invites her friends over for a performance with microphones amid the COVID-19 pandemic.
T.I. and Tiny's daughter, Heiress, keeps showing the world time and again that she's got the charisma and talent her parents are known for. The 4-year-old once again blew minds when a video of her performing with her older friends found its way to her mom's Instagram page.
In the footage, the energetic toddler could be seen dressed in pajamas while holding a microphone and mimicking the dance moves her friends were making.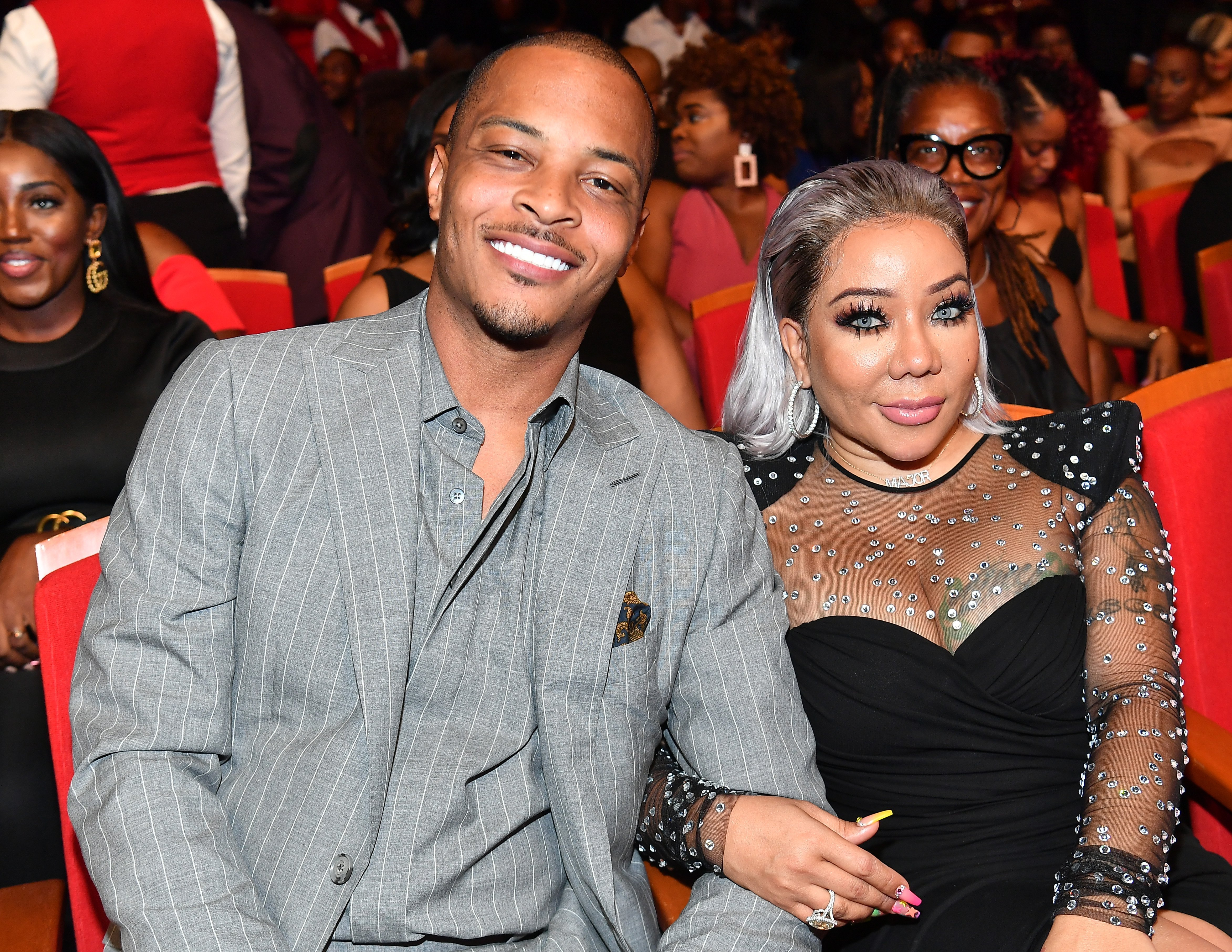 T.I. and Tameka "Tiny" Harris attend 2019 Black Music Honors at Cobb Energy Performing Arts Centre on September 05, 2019 | Photo: Getty Images
They all began with their backs turned to the camera, and when the music started, they turned around and started dancing. Little Heiress mimicked her friend's moves for a while before deciding to steal the show with her hilarious dance steps.
Tiny captioned the heartwarming video, tagging the pages of the girls who danced with Heiress, she wrote:
"When your baby wanna do her own thang! Told her I was a writer on this song & now it's all she wanna hear!"
The video clip melted more than its fair share of hearts as fans took to the comments section to share several encouraging comments for the toddler who seems to have developed an interest in following her parent's path.
"Heiress is too cute...yessss she's Tiny, and Ti baby girl...u see how her lil body reacts to music," a fan wrote. This is not Heiress's first time of demonstrating her showbiz talent —earlier in February, the tot was reportedly in charge of an actual dance party.
In November 2019, he received backlash on social media when he revealed in an interview that he joins his daughter on a trip to the gynecologist.
According to HollywoodLife, Heiress managed to run a dance party with three adult men while making them dance to her tunes. Her mother, Tiny, took to her Instagram page on February 27 to share two video clips of the event.
In the videos, Heiress showed off her fierce dance moves while a rock and roll song played in the background. She was joined on the dance floor by her parent's friends, who decided it looked fun.
As the music droned on, the tot would utter "freeze," prompting everyone, including herself, to halt movement and stay in the position they had been. Then she would say "unfreeze," and it was back to dancing. The proud mom captioned the post,
"Baby girl out in L.A. hanging with the boys…uncle @gfmbryyce big cuz @v0ncaesar & @giftedtalents."
Aside from Heiress, T.I. and Tiny share six other children. They have three kids together, while the rest are products of their previous relationships.
T.I. takes his role as a father quite seriously. In November 2019, he received backlash on social media when he revealed in an interview that he joins his daughter on a trip to the gynecologist once a year to find whether her hymen was still intact.
Later that month, the famous rapper addressed the topic saying his comments had been misunderstood, and in January, he apologized to his daughter via an Instagram post.
Now all seems to be back to normal with the father-daughter duo as Tiny seemed to imply in a recent sit-down with E.T.'s Deidre Behar.
She also promised that the details of the disagreement would be revealed in the new season of their reality T.V. show, "T.I. & Tiny: Friends & Family Hustle."
Please fill in your e-mail so we can share with you our top stories!