Instagram/troubleman31
Ti & Tiny's Daughter Heiress Is Full of Energy as She Sings 'I Love My Daddy' in Adorable Video
TI shared a clip of his #GirlDad moment with his youngest, Heiress. Father and daughter chanted a cute love song to each other and it's just adorable.
TI and his daughter Heiress walking around their home singing is giving us good vibes. The father and daughter appeared to be wiling away their time at home while professing their love for each other with the song, "I Love My Daddy."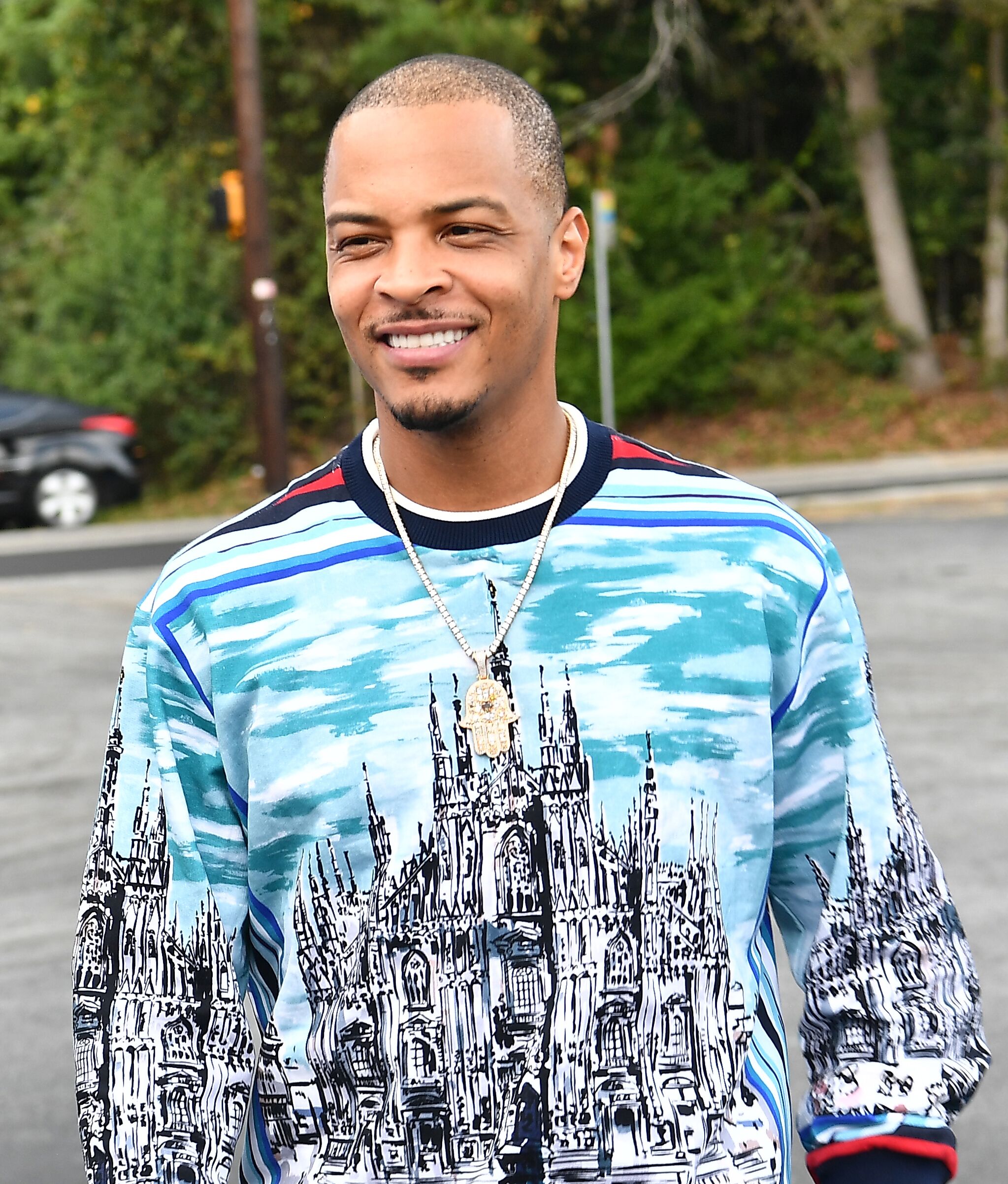 TI arriving at his Harris Community WorksEVoter Registration Drive and Community Cookout in October 2018. | Photo: Getty Images
"I LOVE MY DADDY"
A clip shared by TI on his Instagram showed his youngest child with Tiny Harris bouncing energetically as she walks while singing, "Yes I love my daddy." TI trails her and echoes her words, but changes "daddy" to "baby."
The cute video saw Heiress traversing through the hallway and walking up their staircase as her father followed her. They chant the words of their song even as they reach their upstairs living room where they catch TI's older son, Major playing a video game.
TI greets his son, "What's up Maj" then pans the camera to the TV screen showing the game, Enter the Dungeons. Another boy who TI acknowledges as Chris is also in the room. Father and daughter then resume with their singing before TI finally decides to cut the clip.
"Me and My Stir Crazy Baby," TI writes to caption the clip then adds the hashtag "#GirlDad."
YOUNG CHARMER
Watching Heiress grow before our eyes has been such a delight. Her many antics publicized by her parents on social media is a satisfying dose of sunshine. From posing up a storm and channeling her modeling skills to performing on stage with her mother, the 3-year-old is quite the charmer.
Heiress is used to rubbing elbows with superstars and even outshines them sometimes.
As early as when she was two, Heiress impressed fans with her bilingual skills. Tiny shared a clip of her speaking some Spanish. Her mother uttered a few words and she would mimic them.
And because she's a daughter of famous celebrities, Heiress is used to rubbing elbows with superstars and even outshines them sometimes. Such was the case when she sat on Rihanna's lap in last month's NAACP Image Awards.
SHINING STAR
Heiress clearly had Rihanna smitten in photos her mother shared on Instagram. The little girl raised her arms in the air as the glammed up singer kept her in place on her lap.
In a separate post, Heiress also proved she was an expert on the red carpet posing with her parents and even stealing the spotlight from them.
We can't stress enough how adorable Heiress is. She's what we need these days in light of recent events that have kept us isolated in our homes.
Please fill in your e-mail so we can share with you our top stories!