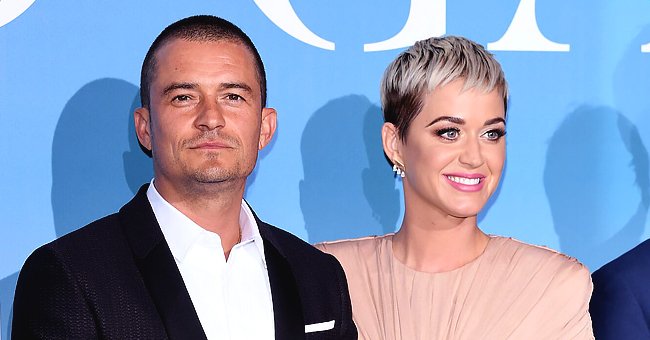 Getty Images
US Weekly: Pregnant Katy Perry & Orlando Bloom Are Going through Some Ups and Downs
Katy Perry's relationship isn't as smooth sailing as she might like it to be. The coronavirus is reportedly causing some friction between her and boyfriend Orlando Bloom.
Us Weekly reports that Katy Perry and Orlando Bloom are having some trouble navigating their lives as expecting parents with the COVID-19 pandemic in full force around them.
The pair announced their pregnancy back in March. In early April, they pointed to the coming child as a "positive thing to focus on" amid the coronavirus. Things have taken a dark twist since then.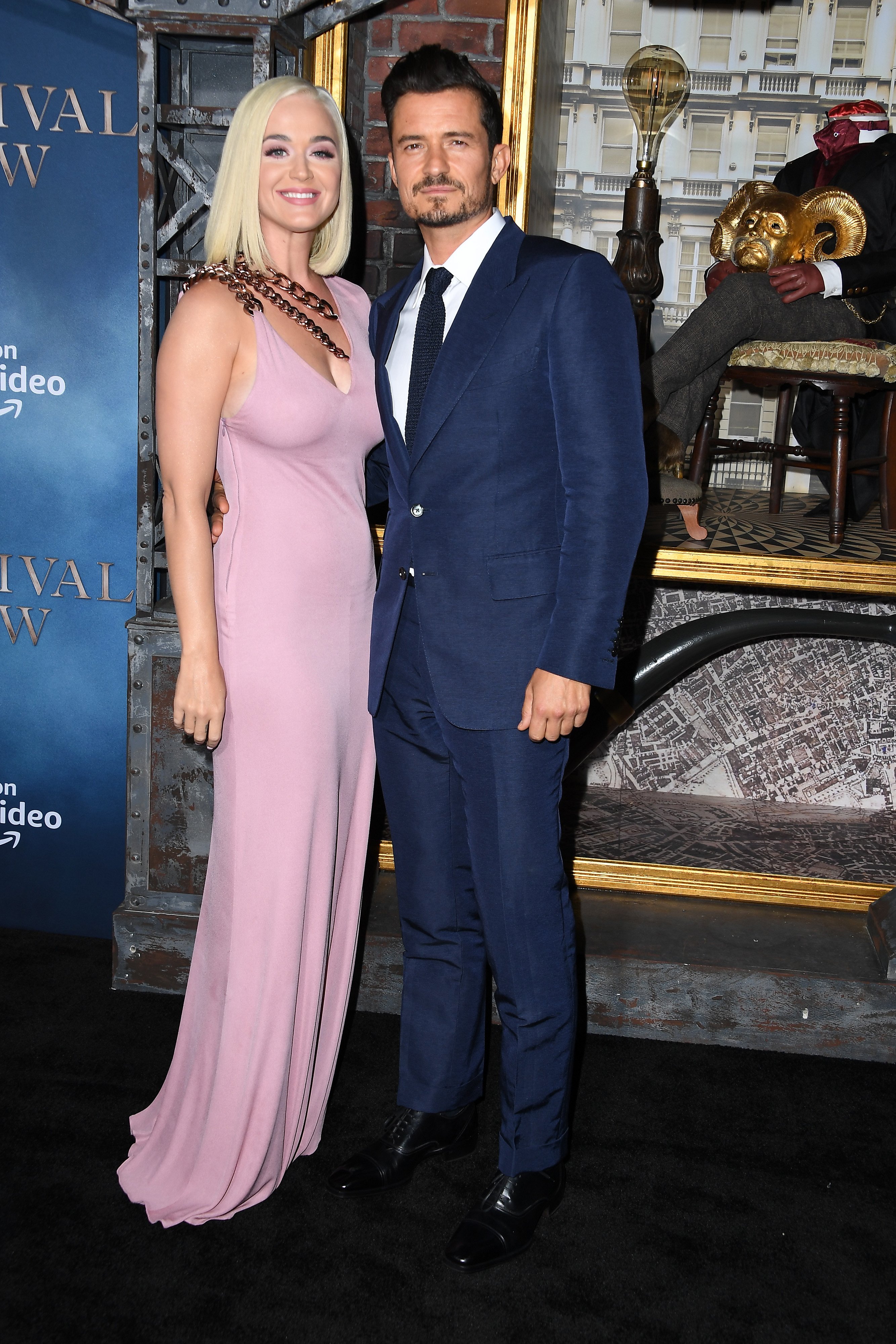 Katy Perry and Orlando Bloom attend premiere of Amazon's "Carnival Row" on August 21, 2019, in Hollywood, California. | Source: Getty Images.
KATY AND ORLANDO IN ROUGH PATCH
While the pair are still as excited about having a baby as they were a couple of weeks ago, there's some new discord between them, said a US Weekly source.
"[Bloom] has changed since she got pregnant," the source alleged. "Orlando and her are having some ups and downs right now," he or she continued.
They went on to say that "Katy is dealing with the nerves of being a first-time parent, and Orlando is stressing about having a baby in their lives at this time."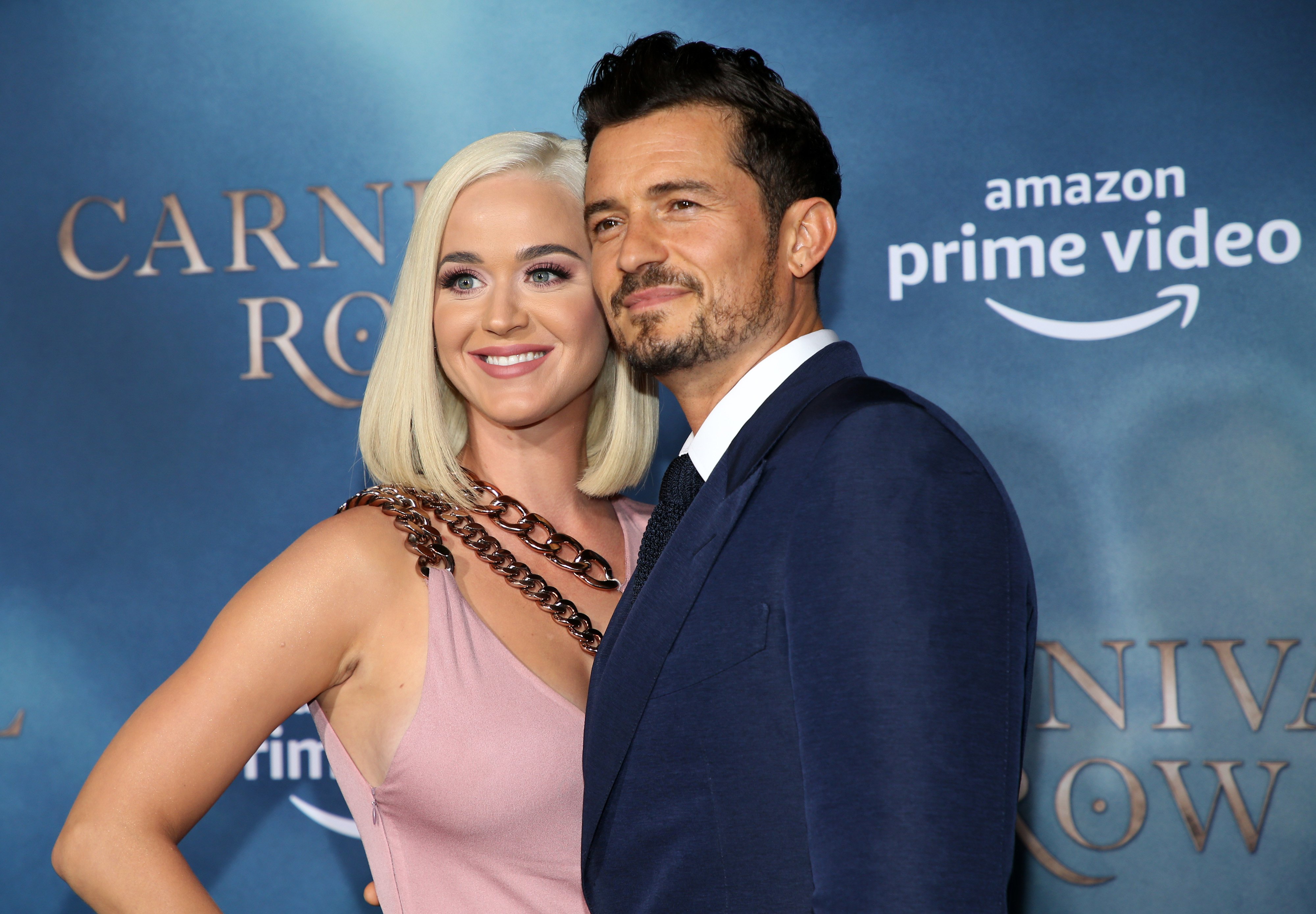 Katy Perry and Orlando Bloom attend the LA premiere of Amazon's "Carnival Row" on August 21, 2019, in Hollywood, California. | Photo: Getty Images.
KATY TO NAME DAUGHTER AFTER GRANDMA
Regardless, Perry is still looking forward to being a first-time mom. Bloom already has a nine-year-old son, Flynn, with ex-wife Miranda Kerr. This will be his first daughter.
The "Naughty but Nice with Rob" podcast host Rob Shuter claimed that Perry plans to name her child after her late grandmother, Ann Pearl Hudson. All three names are being considered.
According to Shuter, Perry credits her grandmother with making her into the person she is today. Additionally, the singer deemed it a sign when her grandmother died around the same time she became pregnant.
SHE THINKS SHE'LL BE A GREAT MOM
Later on, Perry talked about her parenting abilities and sounded pretty confident about what was to come. Speaking on an episode of "American Idol," she said, "I'm the toughest [expletive]."
She added: "I'm gonna be a good mom. My kids are always gonna get it straight." Perry later shared the clip to her Instagram and asked fans if they saw her cultivate her maternal skills.
Perry took things to a different level when she wore an Easter bunny costume this month. Her baby bump perfectly suited the onesie and made her look cuter than ever.
THE CUTEST PREGNANT EASTER BUNNY
In the picture, the "Firework" singer stood in a white room in front of a brown wooden door and a pink mat. On one wall hung a number of straw hats and at least one bag.
Perry wore a full head to toe bunny costume. The white and pink look was complete with a puffy stumped tail. The hood of the outfit featured large bunny ears and blue eyes.
Fans delighted in seeing the star's tummy protruding underneath the pink stomach area of the costume, making her look even more like a real Easter bunny. We can't wait to see the bubbling baby girl soon.
Please fill in your e-mail so we can share with you our top stories!