Kate Hudson's Quotes about Motherhood and Children
These are Kate Hudson's sweetest motherhood quotes about her three children — Ryder, Bingham, and Rani.
"They're your kids and you love them and then you can't stand them sometimes," Hudson shared on "The Late Show With Stephen Colbert" in February 2016, as reported by US Weekly. "It's just the truth."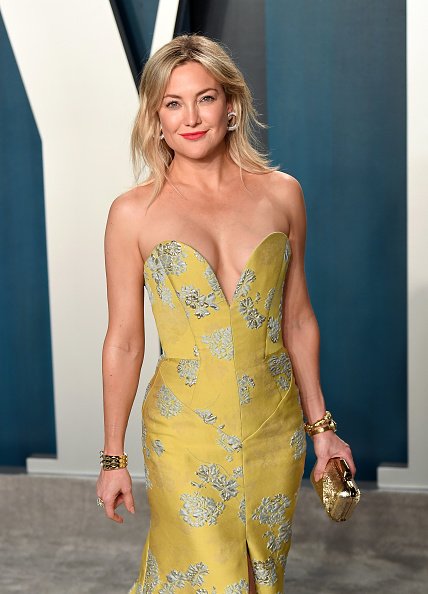 In April 2019, Hudson opened up about Ryder on "The Rachael Ray Show."  "People kind of go, 'I want to freeze them when they're little.' I'm like, 'I don't,' actually. I'm having a blast," she said. "I can't wait to go to a bar with my kid — is that weird? He's so much fun!"
Meanwhile, Hudson credited her mother, Goldie Hawn, for showing her how to be a wonderful mother to her daughter, Rani, as reported by Closer Weekly.
The actress said that Hawn was her "greatest cheerleader" and that it only made her think about her little girl "going, 'I hope I give her that kind of confidence,' you know?"
Seeing Hawn interact with her boyfriend Kurt Russell has caused Hudson to gain proficiency with some things about the significance of family. 
Hudson shot to fame when she was picked to star in the 2000 film "Almost Famous."
According to Hudson, her mother consistently advised her, "don't you ever let a man dim your light." That's the reason she never defined herself through the manner in which a man sees her. 
On October 2, 2018, Hudson and her boyfriend, Danny Fujikawa, welcomed little Rani into the world together.
Subsequent to giving birth, the acclaimed actress took to social media to say that "everyone is doing well and happy as can be."
The Oscar nominee shares Bing with ex-fiancé Matt Bellamy and Ryder is from her former marriage to Chris Robinson.
Hudson shot to fame when she was picked to star in the 2000 film "Almost Famous." For her spectacular performance in the movie, she won a Golden Globe and was nominated for the Academy Award for Best Supporting Actress.