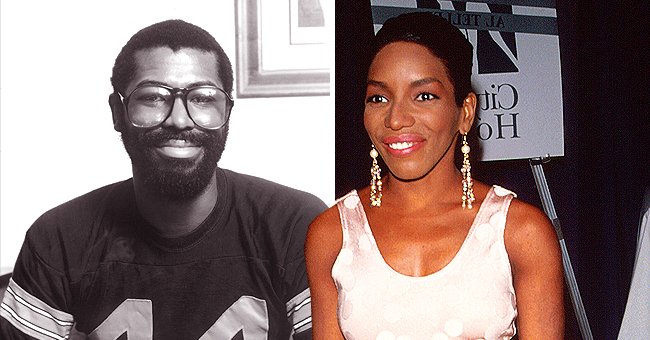 Getty Images
Stephanie Mills of 'The Wiz' & Late Teddy Pendergrass Perform during NYC Concert in a Throwback Photo
Stephanie Mills shared throwback pictures of her performing on stage alongside the late Teddy Pendergrass during a sold-out concert at Madison Square Garden.
Legendary R&B singer Stephanie Mills took a walk down memory to share some newspaper clippings from her sold-out performance with the late Teddy Pendergrass almost three decades ago.
Mills was the opening act for Pendergrass during their sold-out show at Madison Square Garden in New York when he joined her on stage for what was reported to be a "sizzling duet."
Pendergrass died in January 2010 after suffering complications while being treated for colon cancer. Producer Leon Huff reflected on his career saying:
"Teddy had that big, booming baritone voice, but he was a tender man. He was very lovable. You could hear it in his music."
In her caption, Mills referred to Pendergrass as her brother and told her fans that "now was a great time to stay home and feel the fire," as she praised their music together and encouraged people to stay home amid the COVID-19 outbreak.
Some of her fans made mention of their hit song, "Feel the fire." One fan shared a rare fact and exclaimed, "I was there!!! I was a little girl, but I remember!!! Such a great time!" Another fan praised her successful career in music and theatre.

A fan commented on a photo of Stephanie Mills performing onstage with Teddy Pendergrass at Madison Square Garden | Source: Instagram.com/iamstephaniemills
According to
Hollywood Life
, Mills is a singer and actress, who started her career in Broadway at nine-years-old. Her first starring theatre role was on the show "Maggie Flynn."
She made her big break was when she landed the coveted role of the original Dorothy on "The Wiz," which ran from 1975 to 1977.
Mills has performed hits such as "Home," and in 1981, she won a Grammy Award for the song "Never Knew Love Like This Before." She has mixed with stars like Stevie Wonder and Diana Ross.
In the 1970's she dated Michael Jackson. Mills told Closer Weekly that he was a sweet and compassionate person, who loved Famous Amos chocolate chip cookies.
In 2017, Mills suffered a setback in her career when she was forced to fire her manager of over three years, Hiriam Hicks.
It is reported, she accused Hicks of mismanaging her money over the years. In an interview, she revealed that she was taking legal action to rectify the matter.
Please fill in your e-mail so we can share with you our top stories!