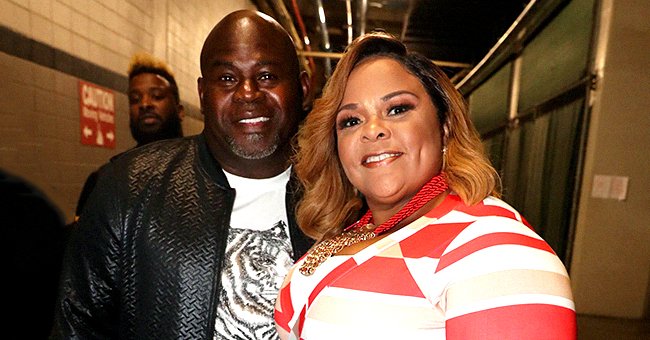 Getty Images
David and Tamela Mann of 'The Manns' Celebrate Their 32nd Anniversary

David and Tamela Mann make for #marriagegoals as they dance to their 32nd anniversary during an intimate dinner.
David and Tamela Mann celebrated 32 years of wedded bliss and we're looking back at some of the milestones that brought them this far.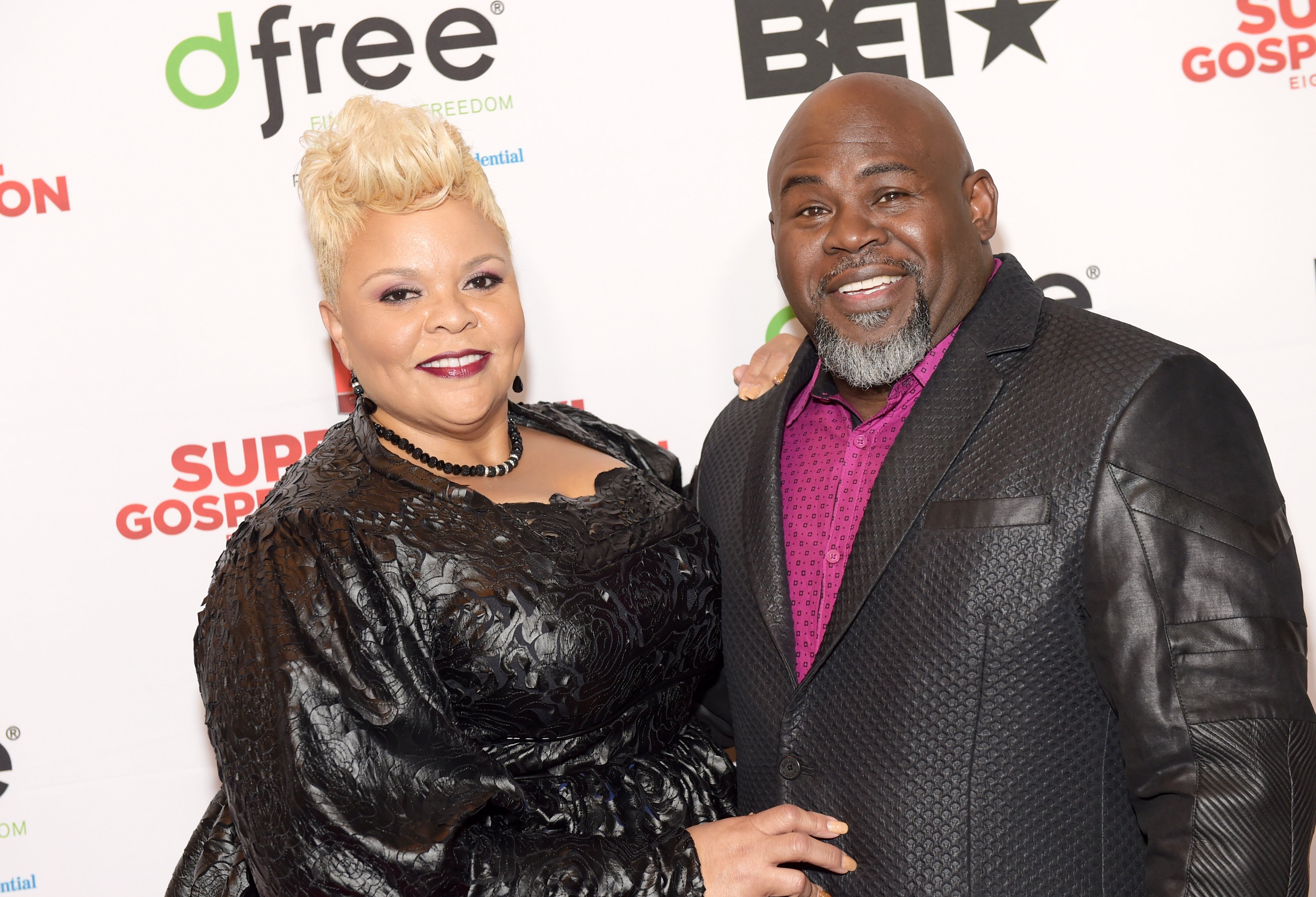 Tamela Mann and David Mann attend the BET Presents Super Bowl Gospel Celebration in February 2017. | Photo: Getty Images
32 YEARS AND COUNTING
It was a "Happy32" according to the couple who shared a clip of how they chose to toast their accomplishment. The Boomerang showed them dancing as they celebrated with an intimate dinner complete with a curtain of lights, scattered rose petals, and candles.
The famous gospel couple was all dressed up for the affair and appeared to be enjoying their intimate party of two in the short clip. "32 years down....Forever to go!!!!!!," they captioned it.
THE BEGINNING OF THEIR LOVE STORY
David and Tamela first met in high school in the mid-80s when a friend of Tamela's invited her to watch David and his music group perform.
After seeing that the group needed more improvement, Tamela offered to teach them how to sing. And before they knew it, David and Tamela were staring into each other's eyes and sealing their chemistry with a kiss.
THEIR TWO WEDDINGS
The couple was legally wed in 1988 but without the fanfare of a wedding ceremony. As such, when they renewed their vows on their 25th anniversary, they had a beautiful wedding party that required the guests to come in black. The bride and groom stood out dressed in white as they recited their personal vows.
David and Tamela have two children together, David Jr. and Tia. They're also parents to David's two daughters from a previous relationship, Porcia and Tiffany, and Tamela's niece, Sonya.
THE STORM THAT THREATENED THEIR MARRIAGE
Though the couple is currently enjoying their happily ever after, the road to get here wasn't free of bumps. In fact, an affair David had and a child it bore almost destroyed their marriage.
It's a good thing Tamela decided against leaving David who proved to be her partner and supporter in everything including her recent journey towards weight loss.
They weathered that storm and managed to tell the story in their book, "Us Against the World." According to the couple who released their memoir in 2018, it was important for them to reveal that chapter of their life in order to inspire others. They were proof that marriage can still survive that kind of drama.
Tamela admitted she stuck it out with David despite the odds because of his reassurance that they would stay solid. He made her feel confident that he would take care of her and not make her feel like she was caught in the middle.
A SUCCESSFUL WEIGHT LOSS JOURNEY
It's a good thing Tamela decided against leaving David who proved to be her partner and supporter in everything including her recent journey towards weight loss.
Tamela lost 50 pounds as she strictly adhered to Weight Watchers' program. She did this with the help of David, who, in spite of loving her at her heaviest, cheered her on to persevere.
The couple is a testament to the lasting capability of marriage, strengthened by their faith and their love for each other. Congratulations David and Tamela for showing us what #marriagegoals are all about.
Please fill in your e-mail so we can share with you our top stories!