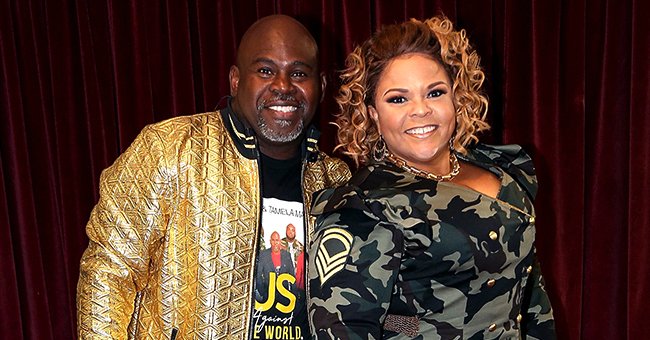 Getty Images
David Mann of 'Black Love' Cheers on as Wife Tamela Works out in Gym

Gospel star Tamela Mann continues to be resilient in her quest to shed more pounds, and her hubby, David Mann, has a similar will to keep supporting her!
It's been months since Hollwyoowd star Tamela Mann decided to start a body transformation journey, and it is safe to say that she has achieved some of her weight loss goals.
However, the star actress is not relenting on her stance to shed more pounds. One sweet thing is that Tamela has the unwavering support of her co-star hubby, David.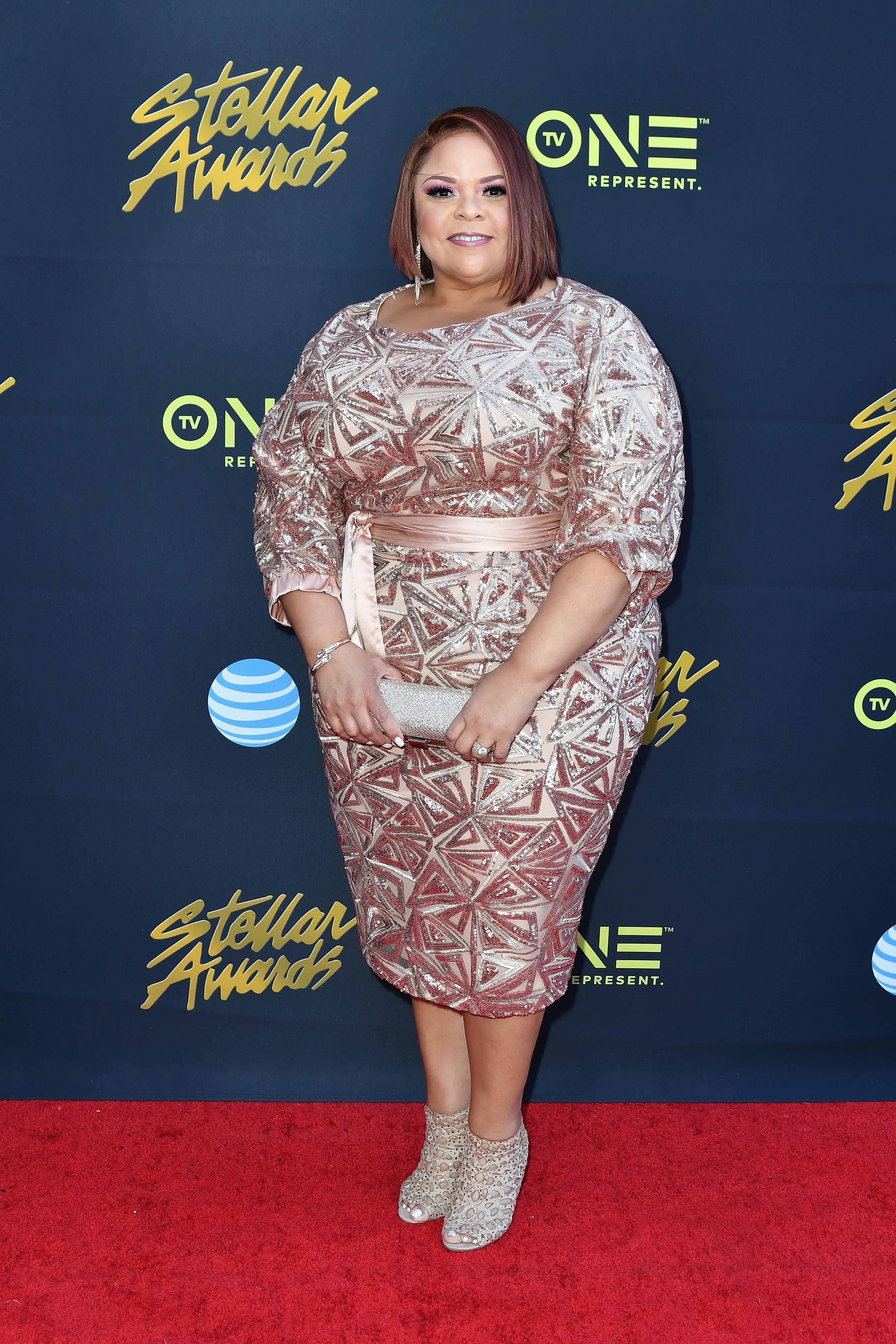 Tamela Mann attends the 33rd annual Stellar Gospel Music Awards at the Orleans Arena on March 24, 2018 in Las Vegas, Nevada. | Photo: Getty Images
A GOOD SUPPORT SYSTEM
In a new Instagram share on the couple's joint account, the award-winning gospel artist is seen going through a rigorous exercise routine on an elliptical trainer. David wrote in the video's caption:
"You better work TAM #themanns."
At a point, Tamela seemed to be getting tired, but her hubby was there to shout words of encouragement and show her support. While his wife kept up her pace on the trainer, David made small talks, which caused Tamela to laugh.
FANS JOINED DAVID
After coming across the heartwarming clip on their timeline, fans were quick to chip in their sweet words and encouragement for the celebrities. While some cheered the singer, others admired David for being a good support system.
David respected her decision but made sure to help his spouse of 30 years.
Someone chimed, "Best couple ever." A second person cheered, "...love seeing you all. Continue to be safe. Go Tamela!" Another fan admired the duo, "Y'all are a great couple. Stay blessed and safe."
A RESOLUTION
Exactly one year ago, the Grammy winner announced on their Instagram page to fans that she was joining WW (Weight Watchers) as an ambassador. Even after going through a knee replacement surgery, Mann stayed relentless on her part to lose weight.
The "Madea" star set some goals concerning her diet, and she informed WW that she started portioning her meals and staying clear of some food items.
Ultimately, some months later, Tamela took to her Instagram page once again to give fans an update on her weight loss as she excitedly shared that she lost 40 pounds!
DAVID'S DAY-ONE SUPPORT
It is no doubt that the "Meet the Browns" actress really put in work to achieve her weight loss goals, but she is also grateful for her supportive spouse who continually stood by her.
Although Tamela earlier told the "What's Done in the Dark" actor that she needed to take in her transformation journey alone, David stood by "the sidelines" and saw her through.
Speaking with Yes Girl! Podcast, Tamela said, "...And I told him, 'it's not that I don't want you to be involved, but I really just want to stand on my own and say, I did this thing.'"
David respected her decision but made sure to help his spouse of 30 years and counting to research nutritional values and how to manage her food intake.
Please fill in your e-mail so we can share with you our top stories!