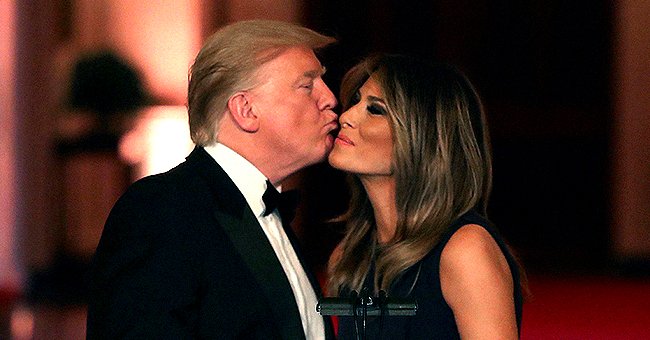 Getty Images
Donald Trump Wishes Wife Melania Happy 50th Birthday Calling Her a Great First Lady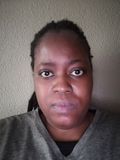 On Sunday, April 26, 2020, a very special person celebrated her birthday. First Lady Melania Trump finally reached the 5-decade milestone with good wishes from her husband.
Over the weekend, President Donald Trump took to Twitter to wish his wife, Melania, a happy birthday. The former model turned 50 on Sunday.
The president also tweeted a sweet but simple message writing: "Happy Birthday to Melania, our great First Lady!" The couple has been together for 15 years!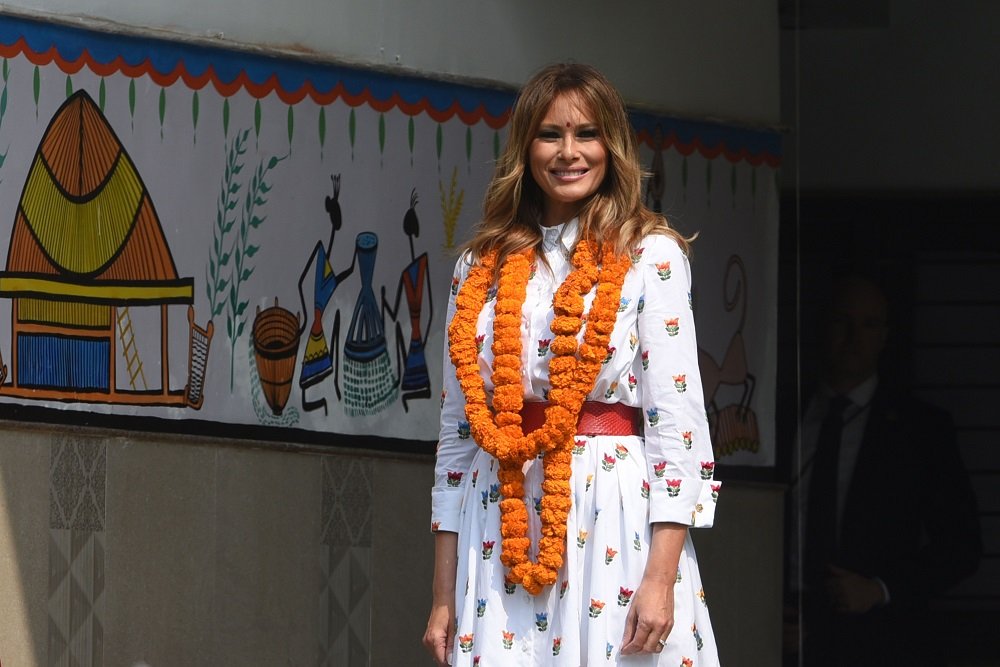 Melania Trump at Sarvodaya Co-Educational Senior Secondary School during a visit to a Delhi Government School on February 25, 2020, in New Delhi, India | Photo: Sanchit Khanna/Hindustan Times/Getty Images
HOW MELANIA CELEBRATED
The former fashion model married her husband in 2005. Their only child and son together, Barron, was born the following year.
According to "Daily Mail," Melania's chief of staff, Stephanie Grisham, gave an update on how the first lady celebrated her special day. Grisham said the first lady had a quiet celebration at the White House with her family due to the nationwide coronavirus lockdowns.
BIRTHDAY MESSAGES FROM FAMILY
Most states have gone on lockdown or are practicing social distancing in order to lessen the spread of the novel coronavirus worldwide pandemic. Melania's daughter-in-law, Ivanka Trump, also wished her a happy birthday.
She sent her best wishes via Instagram and Twitter. Included in the posts was an image of her stepmother with her husband.
LARA SENDS MELANIA A TWEET
The former supermodel's other daughter-in-law, Lara Trump, also paid tribute to Melania with a social media post. Lara is the wife of the president's son Eric Trump.
PRESS SECRETARY'S BIRTHDAY MESSAGE
White House press secretary, Kayleigh McEnany, also tweeted a birthday message to the first lady. She wrote: "Happy Birthday to @FLOTUS – America is so blessed to have you as our First Lady!"
MCENANY SHARE MELANIA'S PICS
McEnany shared two photos to celebrate Melania's birthday. In the first image, the former model was photographed while hugging a child at a hospital.
POSING WITH THE MILITARY
The second picture showed the first lady posing with military personnel as they took selfies. Last Wednesday, Melania was seen out in public for the first time since March 2020.
CELEBRATING EARTH DAY
She and her husband marked Earth Day at the White House by planting a tree on the South Lawn. The couple used golden shovels to plant a maple tree.
Please fill in your e-mail so we can share with you our top stories!