GettyImages
Sherman Hemsley & Isabel Sanford of 'The Jeffersons' First Met in an Unexpected Way
Two stars from popular 70s sitcom, "The Jeffersons," Sherman Hemsley and Isabel Sanford once shared the story about their first meeting in an interview, and it was hilarious. Hemsley, who passed away in 2012, recalled the encounter as another opportunity to prove himself with his talent.
Sometimes what a person expects is not always what they get. One might have certain expectations, and when reality hits, they are taken aback by how different imagination is from reality.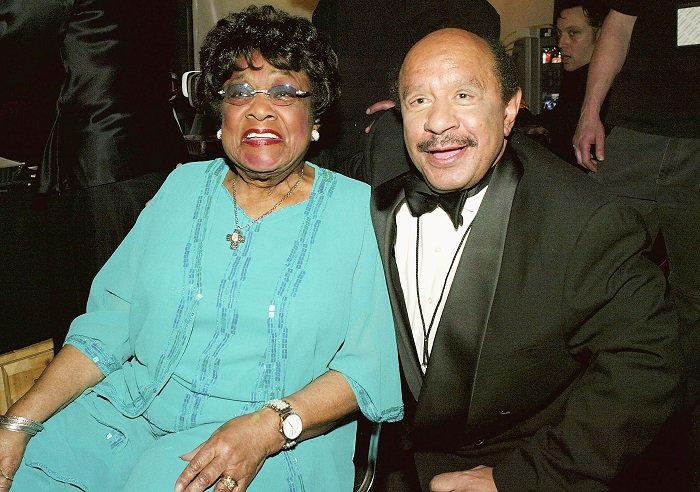 Isabel Sanford and Actor Sherman Hemsley on stage at the 2nd Annual TV Land Awards held at The Hollywood Palladium, March 7, 2004 in Hollywood, California. I Photo: Getty Images
This was the case between Sherman Hemsley and Isabel Sanford of "The Jeffersons" when they met. Isabel's thoughts of Sherman was different from the man she came across.
In an interview shared by "Foundation Interviews" on YouTube, the duo who played George Jefferson and Louise "Weezy" Jefferson opened up about the time they first came across each other.
In the interview, Isabel Sanford, who played Louise "Weezy," Jefferson expressed that she was shocked when Sherman was introduced to her as her onscreen husband. Recalling the moment, Sherman expressed that:
"It was like Uh-uh. The attitude was funny because she expected this big guy. At least that was what she told me later."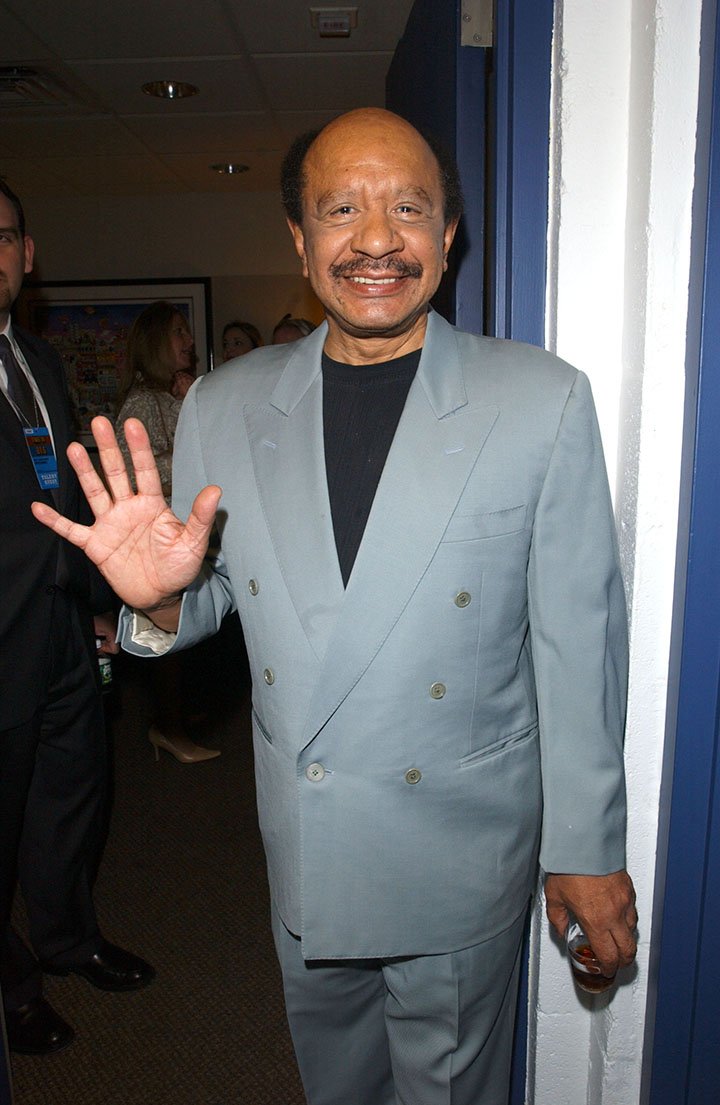 Actor Sherman Hemsley attending the MTV Networks Upfront 2003 presentation to advertisers in New York City. I Photo: Getty Images.
According to both of them, Sherman had walked on set looking for John Rich, and Isabel had offered to show him the person not knowing that he was there to be cast as her husband George Jefferson on the series.
Recalling the moment, Isabel said she had looked at Sherman and was shocked because all she saw was a little man she could have squashed like a bug.
While Isabel, who was 86, died from natural causes, Sherman, who was 74, died from complications that affected his lungs.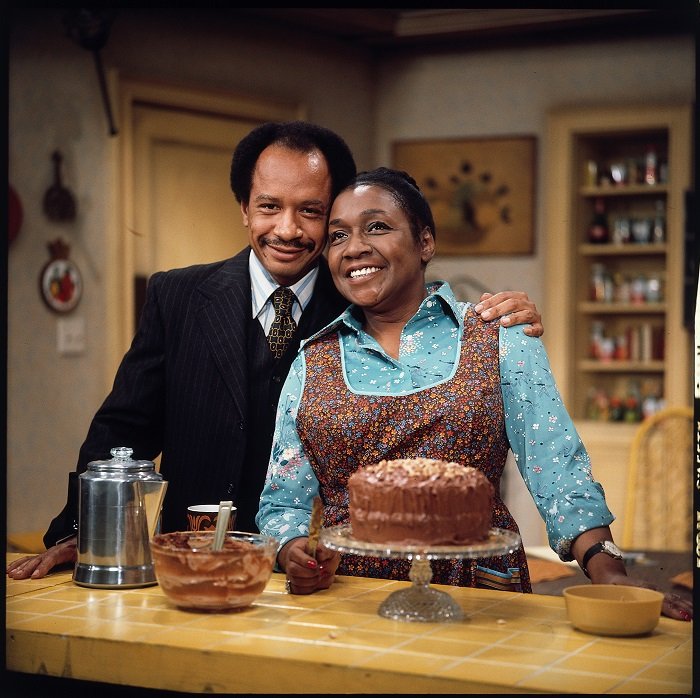 Isabel Sanford as Louise Jefferson with her on-air husband, Sherman Hemsley as George Jefferson, from the CBS situation comedy, "The Jeffersons." I Photo: Getty Images
When asked if he was offended by Isabel's reaction, Sherman said he was not because he understood that people had a visual representation of what they wanted, and he went in there to change their mind with his performance.
While her initial reaction to Sherman was one of shock, Isabel alluded that she did not know how John had managed to cast him and figured they would make a great looking couple. She also said:
"He was apparently right because the world has been hitching us together ever since."
Although Isabel and Sherman made an unlikely couple, the two had great onscreen chemistry, and people could not get enough of them in "All in the Family." This led them to have their spinoff titled "The Jeffersons."
"The Jeffersons" was an American television series that followed the lives of George Jefferson and that of his family. The show, which ran for eleven seasons, was the first to feature an interracial couple.
Although the show ended in 1985, Isabel and Sherman still reprised their roles in other series such as "Fresh Prince of Bel-Air" and various commercials.
Sadly, Isabel and Sherman died in 2004 and 2012, respectively. While Isabel, who was 86, died from natural causes, Sherman, who was 74, died from complications that affected his lungs.
Please fill in your e-mail so we can share with you our top stories!