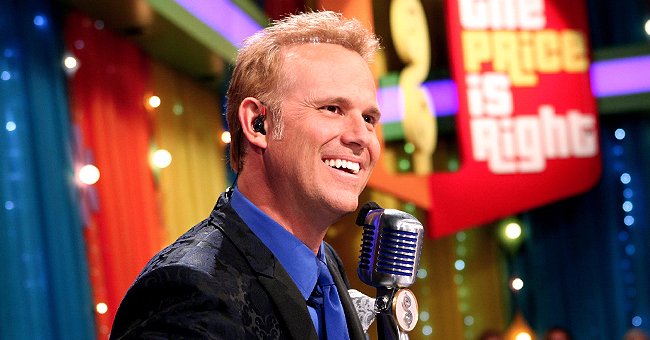 Getty Images
George Gray of 'Price Is Right' Suffered Multiple Heart Attacks & Fans Are Concerned
Fans of "Price Is Right" announcer George Gray are sending tons of prayers and well wishes for him. Last week, Gray endured three heart attacks within a short space of time.
TMZ reports that on Monday morning, George Gray, 53, was taken to the hospital after waking up to chest pains. His wife called 911, and while in the ambulance, Gray suffered a heart attack.
The longtime announced of "The Price Is Right" arrived at the Arizona hospital where doctors put a stent into one of his arteries. It didn't work. Neither did the second one they inserted.
THREE HEART ATTACKS
While walking around in the hospital, Gray suffered a second major heart attack and was promptly put back into surgery for a third stent to be placed into his artery.
On the operating table, Gray suffered yet another massive heart attack. Surgeons opted to do a quadruple bypass. When complete, Gray was taken to the ICU in critical condition.
GRAY'S CONDITION IS BETTER
Over the weekend, a representative for Gray told TMZ that the announcer is in stable condition and able to speak. He reportedly believes all this is happening due to genetics and says he has low cholesterol.
Gray even said he's thankful for the coronavirus as, without it, he'd have been in Thailand with his wife for their anniversary and doesn't believe he'd survive a heart attack over there.
Meanwhile, his rep, Phil Viardo, says Gray was "lucky that he was already on the operating table when the big heart attack happened." He thanked Grays fans for their support.
GRAY FALLS ON A TREADMILL
Back in 2015, Gray had a less serious incident when he hilariously fell off a treadmill while doing his job on set. Of course, being the professional he is, Gray "didn't miss a word" regardless.
While introducing the prizes, Gray attempted to run backward on a treadmill. When he reached out for his sheet, he also stopped running, promptly leading to a fall and some concern as well as a few laughs.
DREW CAREY SUFFERS A LOSS
"The Price Is Right" is on pause for filming due to COVID-19. However, earlier this year, the show was halted due to the death of host Drew Carey's ex-fiancée Amie Harwick.
Harwick, 38, was killed by an ex-boyfriend who was subsequently arrested. The show's vice president of communications released a statement, as did Carey regarding the death and resulting delay.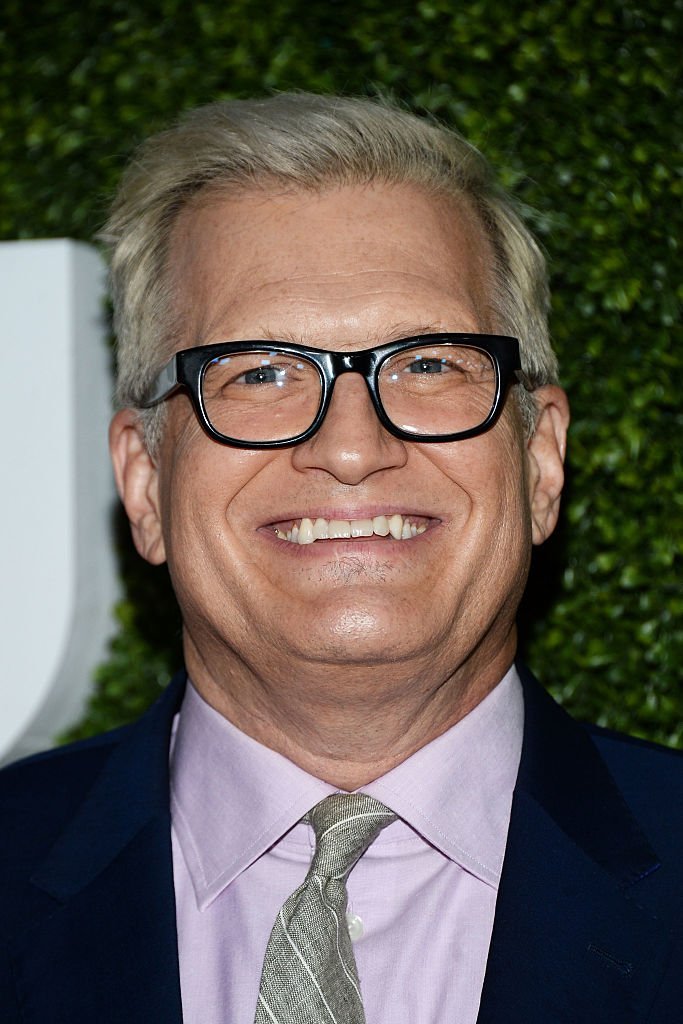 Drew Carey attends the CBS, CW, Showtimes Summer TCA Party in 2016 | Photo: Getty Images
In a statement to People, Carey described Harwick as "a positive force in the world, a tireless and unapologetic champion for women, and passionate about her work as a therapist. I am overcome with grief."
We hope that things turn out much differently for Carey's close friend Gray and that soon enough, the pair can return to work safely. Our best wishes to the announcer and condolences to Carey once again.
Please fill in your e-mail so we can share with you our top stories!