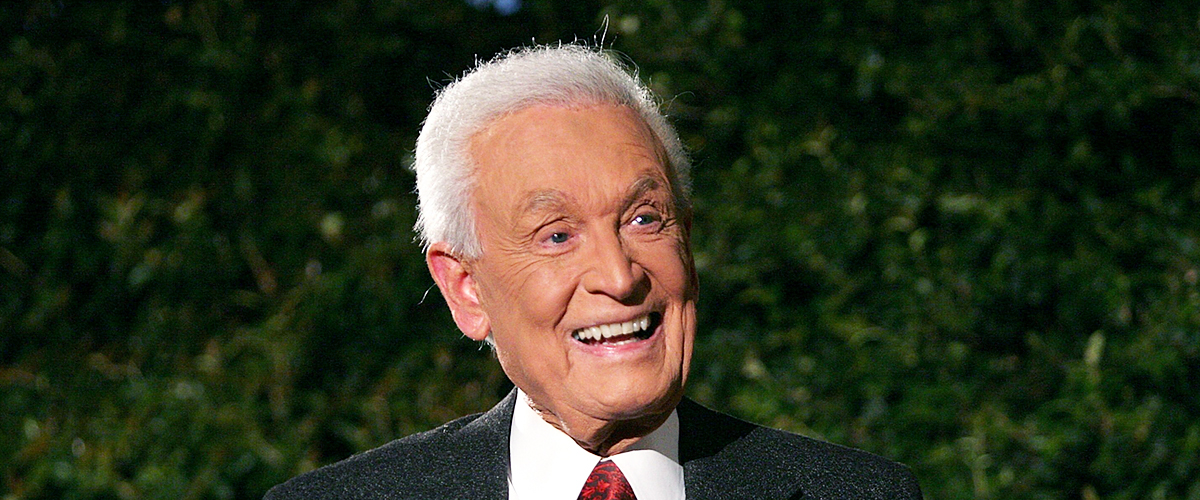 GettyImages
'The Price Is Right' Former Host Bob Barker Once Shared 'the Most Outrageous' Story from the Show
Bob Barker, former host of the game show "The Price is Right" once recalled the most outrageous moment he witnessed during the recording of the show. But it wasn't all that bad in the end.
In 2007, Bob Barker ended his 35-year-long stint as the host of CBS's "The Price is Right"—the longest-running daytime game show in North American television history.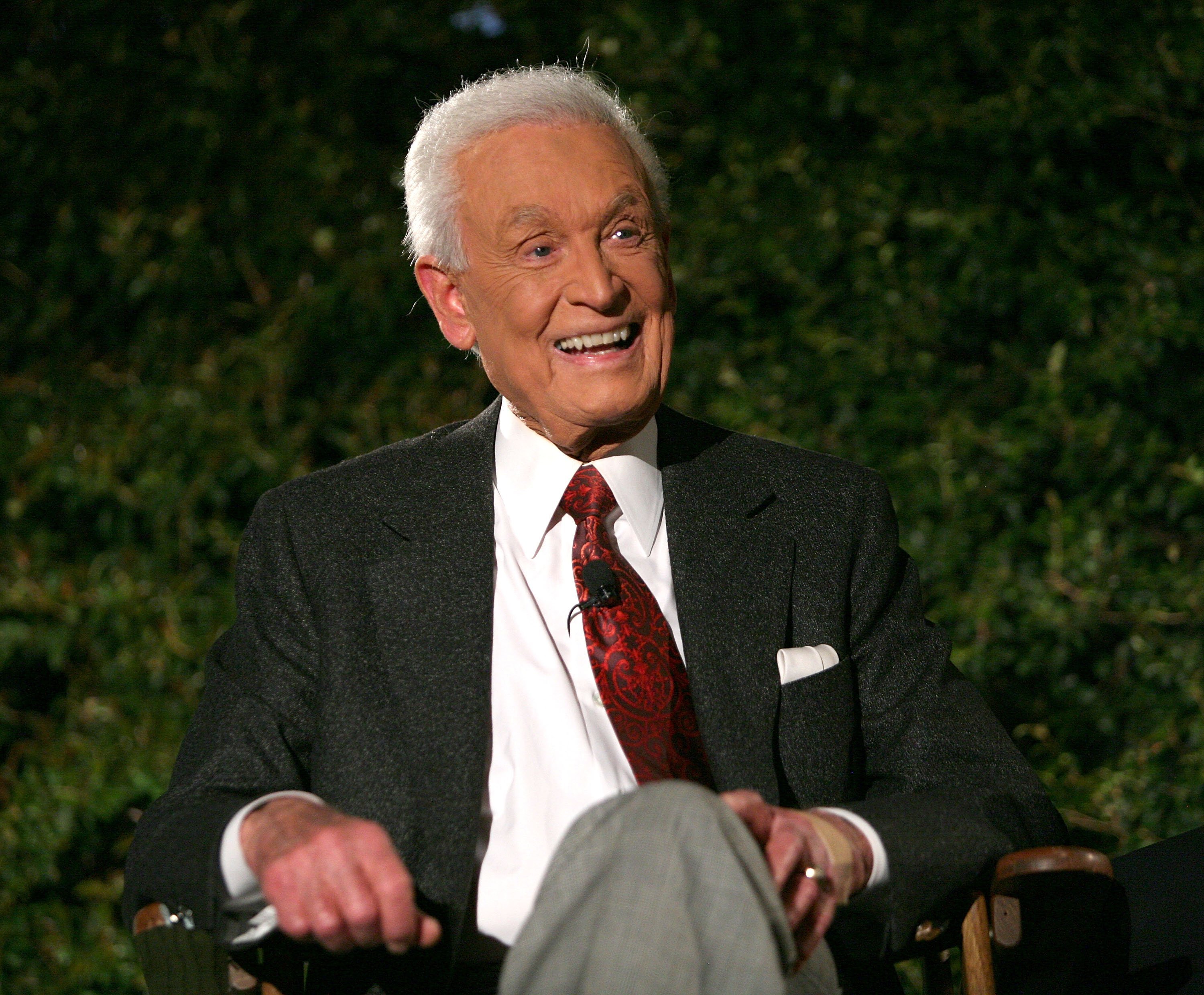 Bob Barker attends An Evening With Bob Barker at The Leonard Goldenson Theater May 7, 2007 | Photo: GettyImages
Also known for hosting other shows like "Truth or Consequences" and the "Miss Universe" and "Miss USA" pageants from the late '60s to the '80s, Barker has witnessed some hilarious and not-so-funny moments on TV sets and live recordings.
Here's a look back into his career and the most outrageous moment on his show.
From navy pilot to entertainer
Born in rural Washington in 1923, Barker grew up in on the Rosebud Indian Reservation in South Dakota, where his mother was a school teacher after his father passed away in 1930.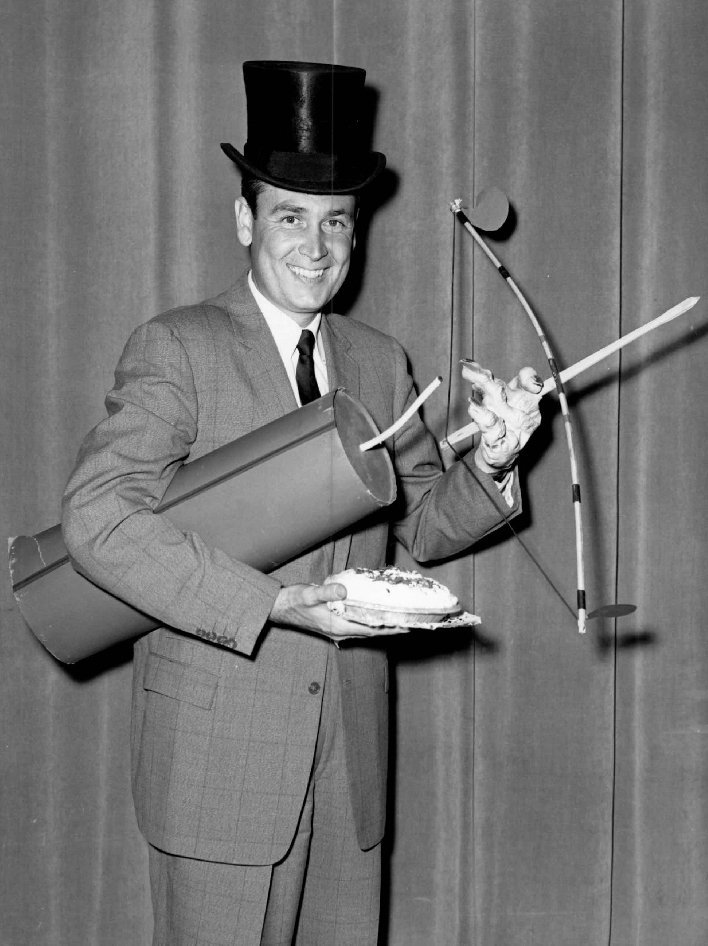 Bob Barker in 'Truth or Consequences,' circa 1958 | Photo: Wikimedia Commons Images
Barker attended Drury College (now Drury University) with a basketball scholarship, but after the outbreak of World War II, he enlisted in the U.S Navy as a pilot fighter. However, the war ended before he ended his training.
Afterward, he resumed his studies and graduated with a degree in economics.
He got his first job in the entertainment industry on the radio station KTTS-FM, in Springfield.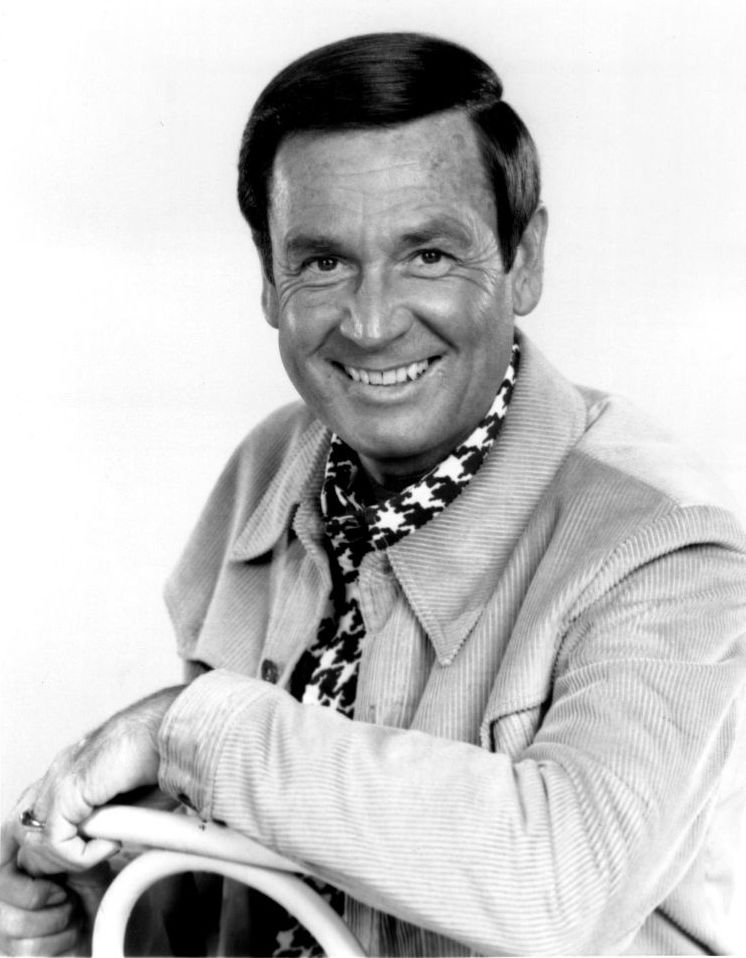 Bob Barker in 1975 | Photo: Wikimedia Commons Images
Although he had no experience, he learned that the station manager liked airplanes, so he talked his way into the job by wearing his navy uniform and talking about airplanes for half an hour.
Barker also worked as a local news editor in another station after moving to Florida, and then was given his show, "The Bob Barker Show," which ran for six years.
Transition to TV
It was hosting after hosting a regular audience-participation show that a TV game show producer contacted Barker. Soon after, he became the host of "Truth or Consequences," which ran from 1956 to 1974.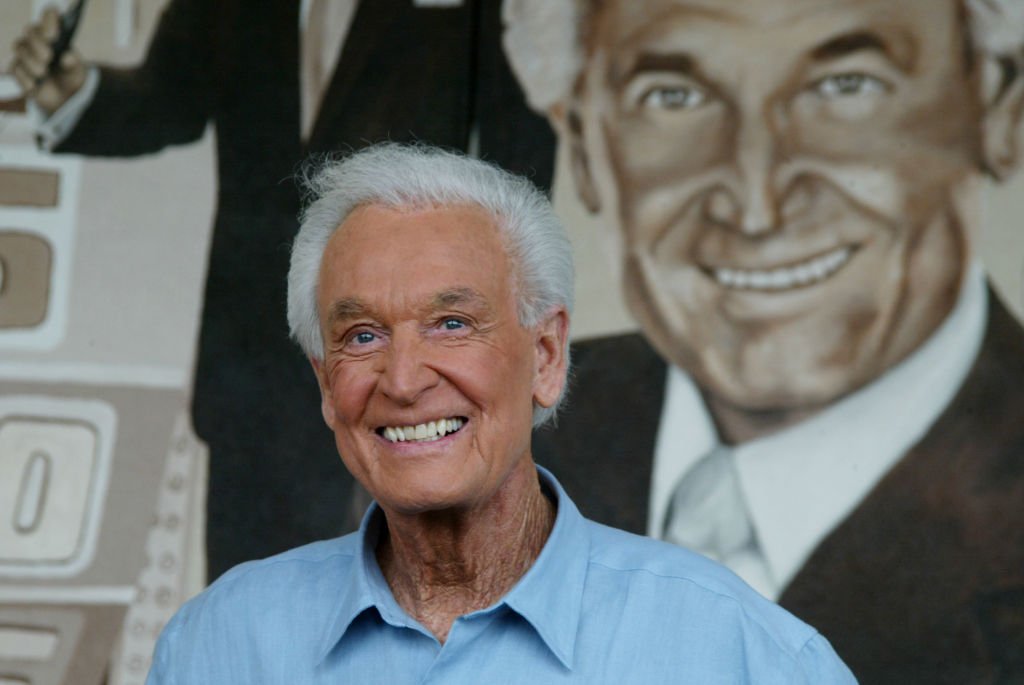 Bob Barker attends the unveiling of a mural done in his honor at CBS Television City June 12, 2003 | Photo: GettyImages
During that time, Barker also hosted several other shows like "End of the Rainbow," "The Family Game," "Simon Says," and "That's My Line."
In 1972, Barker became the daytime host of CBS's revival of "The Price is Right." Dennis James hosted the weekly nighttime show until 1977, and Barker assumed the nighttime duties as well.
Retirement and follow-up appearances
The show has been on-air for 47 years—35 of which Barker held the host spot—and is currently in its 48th season.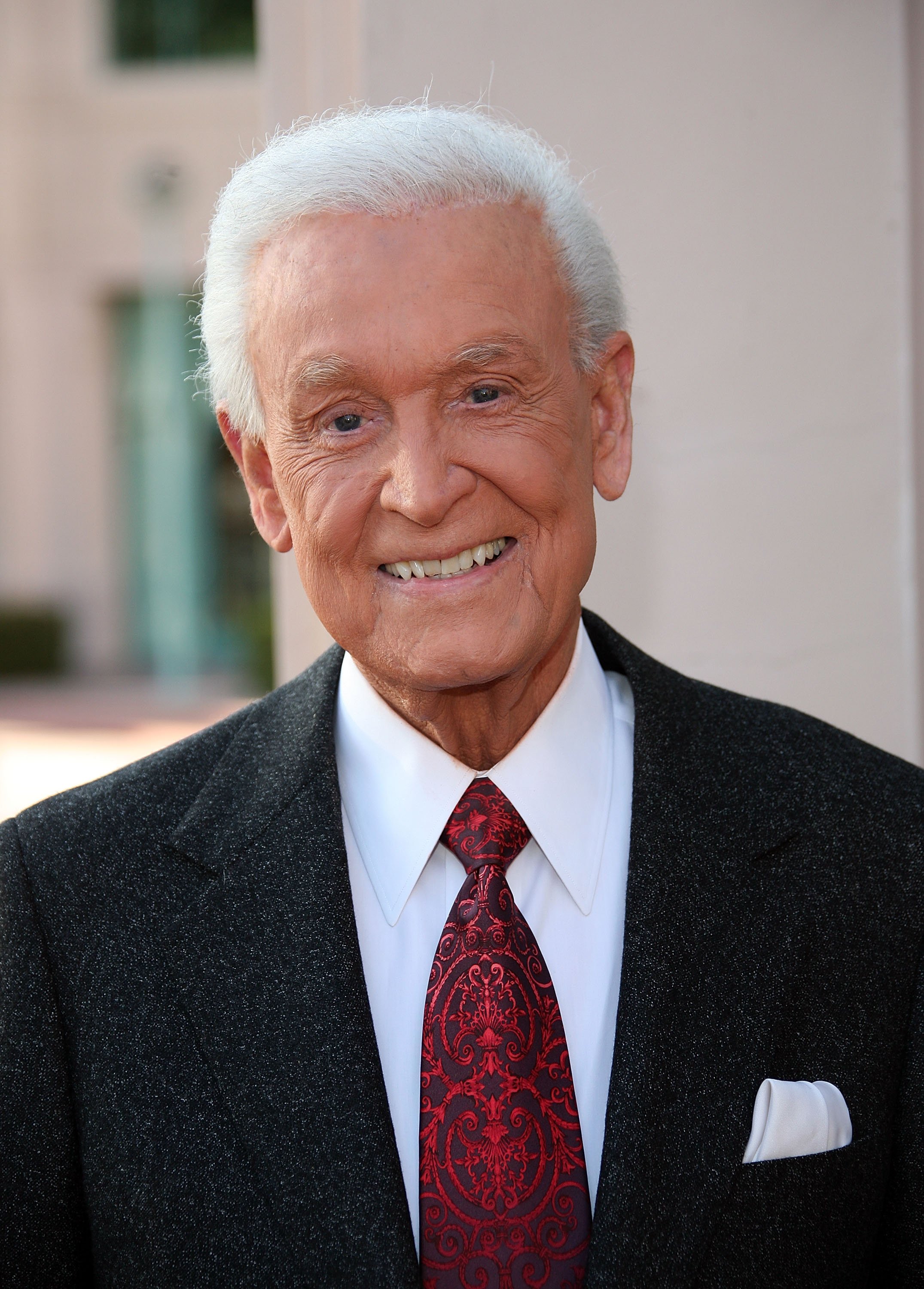 Bob Barker attends An Evening With Bob Barker at The Leonard Goldenson Theater May 7, 2007 | Photo: GettyImages
Barker announced his retirement from the show, and the entertainment industry, in October 2006. He recorded his last episode in June 2007.
Still, Barker has made three appearances on the show in the past years: first in 2009 to promote his book "Priceless Memories," then in 2013 to celebrate his 90th birthday, and lastly in 2015 as part of an April Fool's Day prank.
Barker remembers a funny anecdote from the show
From angry or overly excited contestants to wardrobe malfunctions, and some female guests trying to kiss him, Barker has seen it all.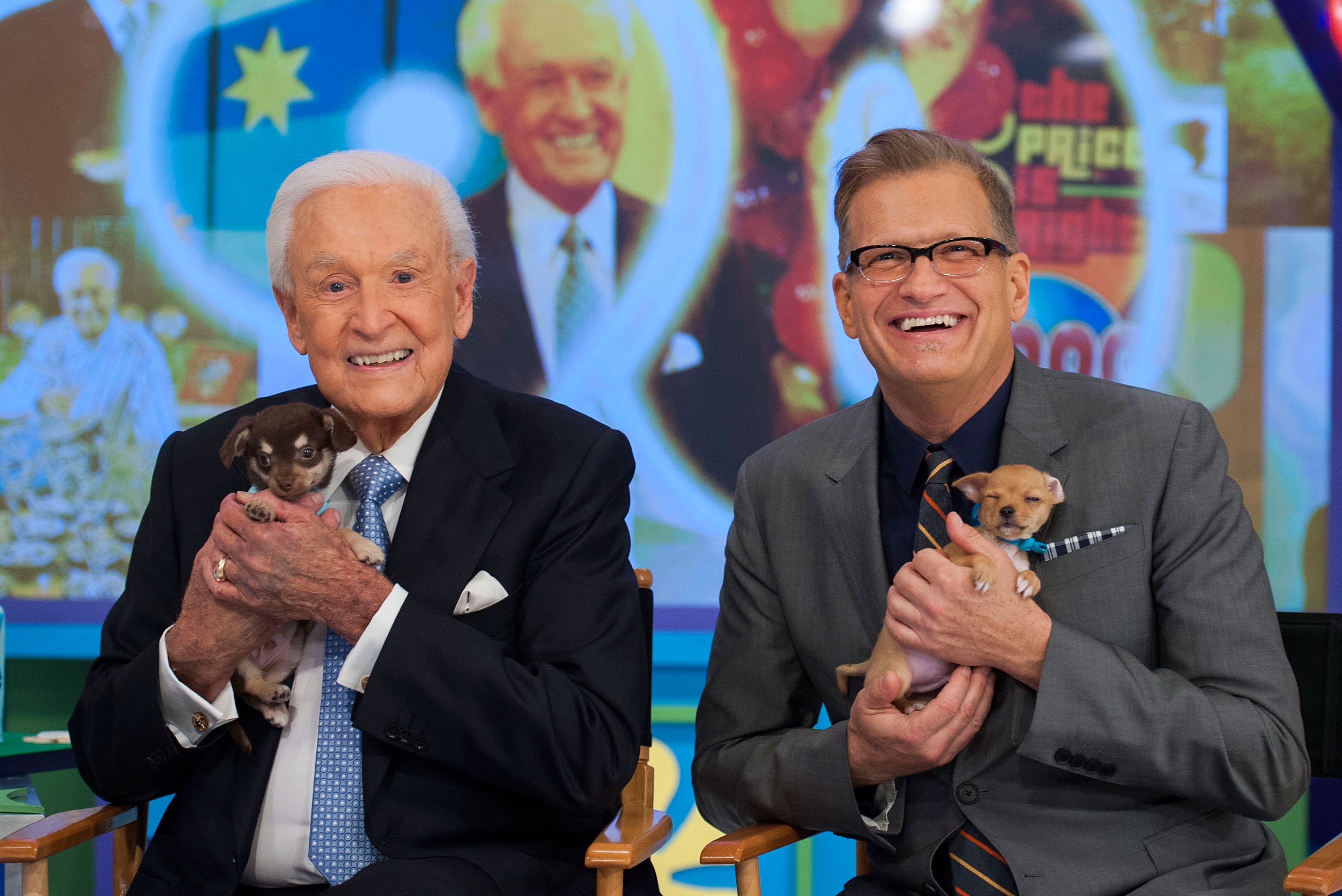 Bob Barker and Drew Carey at CBS' "The Price Is Right" Celebrates Bob Barker's 90th Birthday on November 5, 2013 | Photo: GettyImages
But on a visit to "The Rosie O'Donnell Show" in 1999, the star recalled what, in his opinion, was the most "outrageous" situation with an audience member he'd witnessed.
He explained that a young pregnant lady started her labor while shooting the show. So, Barker asked the crew to help her and get her out of the studio, but the lady said she didn't want to leave.
"She said, 'I don't want to go, you might call my name," Bob recalled. Adding that, he replied, "No, I'm not calling any more names until you're on your way to the hospital."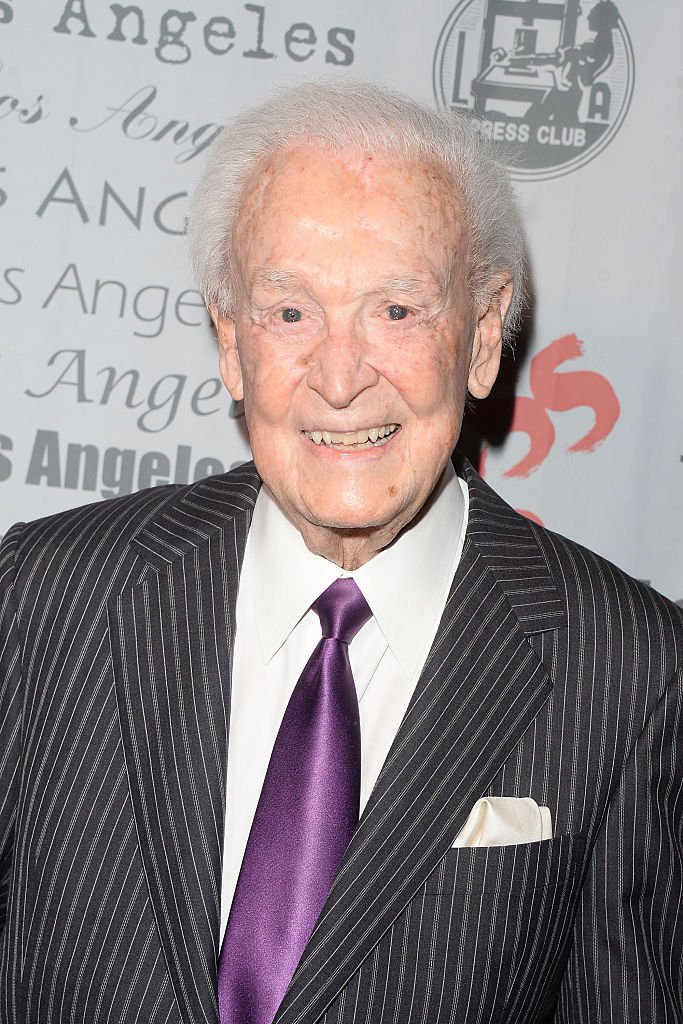 Bob Barker at the National Arts and Entertainment Journalism Awards Gala on December 6, 2015 | Photo: GettyImages
In the end, the young lady arrived safely at the hospital and delivered the baby. "She named it Plinko," Barker joked.
Health issues
Although the nonagenarian still maintains a bright spirit and attitude, Barker has been facing some health issues in the past years.
In 2015, he tripped and fell on the sidewalk, injuring his forehead and knee. Two years later, he slipped and hit his head at home, although his rep told the media at the time that Barker was fine and recovering.
Late last year, Barker had to be rushed to the hospital for severe back pain.
Baker was recently seen being pushed on a wheelchair in Beverly Hills.
Please fill in your e-mail so we can share with you our top stories!