Joseph Marcell's Son Ben Is All Grown-Up and Looks a Lot like the 'Fresh Prince' Alum
ddddJoseph Marcell is better known for his role as Geoffrey, the butler on the 90s sitcom "The Fresh Prince Of Bel-Air." However, Marcell is a classically trained actor who prefers theater, and who's also the proud father of two grown-ups.
It's been almost 24 years since "The Fresh Prince of Bel-Air" aired its last episode, and still, Joseph Marcell can't go out without encountering someone who would approach him and call him Geoffrey.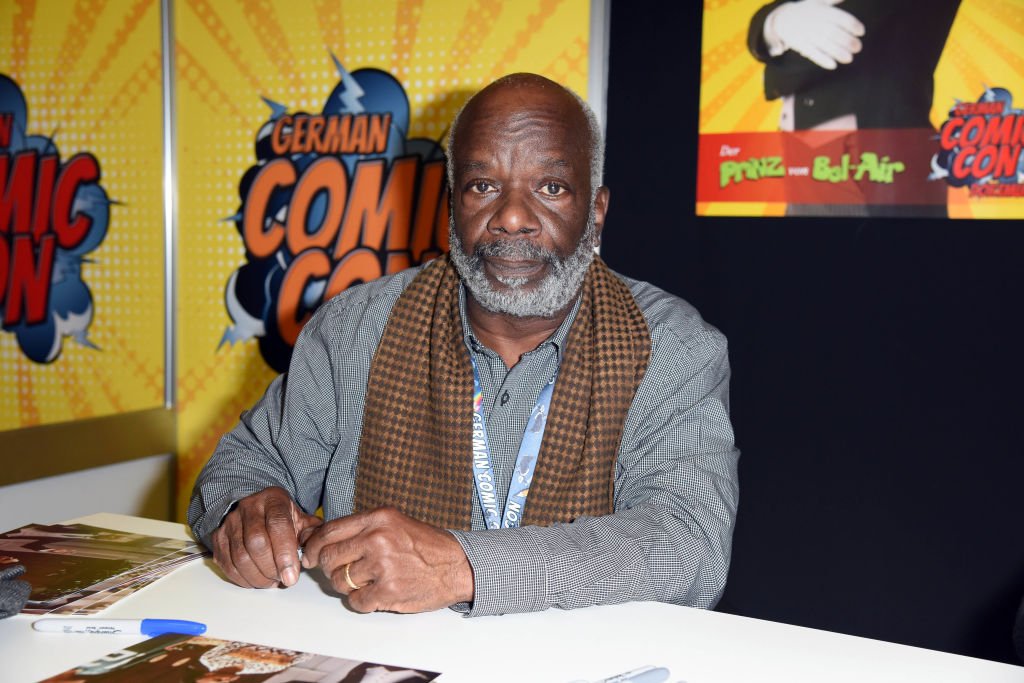 The 71-year-old actor is not bothered about being recognized as the smart butler who served the Banks family. Still, he admits he finds it distracting at times, especially when he's trying to do a regular grocery run with his family.
Marcell is a proud father of two grown-ups, and his son inherited the passion for the stage and the cameras.
August 15, 2017
JOSEPH MARCELL'S EARLY CAREER
Joseph Marcell was born in Saint Lucia in 1948, but his parents moved to London when he was eight years old.
Ben has followed his father's steps into acting, and he's also an improv artist.
He was studying to become an electrical engineer, but after watching a performance from the Negro Ensemble that was part of The World Theatre Season in London, in 1964, he switched his focus to acting.
Had such fun @AriseTV360.Great to talk to you.#KingLear #Joseph Marcell #nyuskirball pic.twitter.com/Z7YzEXrDhh

— Joseph Marcell (@mrjmarcell) October 5, 2014
"I was told that if you wanted to become an actor, you have to live in West Hampstead," he recalled in an interview with The Stage. "So that's what I did, I left home, and I moved to West Hampstead."
Marcell went on to study at the University of Sheffield and took complimentary courses at the Central School of Speech and Drama.
He joined the Royal Shakespeare Company in 1972, playing the boy Lucius in "Julius Caesar" and Eros in "Antony and Cleopatra."
He also appeared in productions such as "A Midsummer Night's Dream," and "Othello." Marcell was the first actor to play Othello in London in 1984 after almost fifty years. The last time the play had been done was in the 1930s.
In 1978, he joined the cast of the short-lived series "Empire Road," which was the first British series to feature mostly black writers, actors, and directors.
"For me, it was a chance to show off my versatility," Marcell said of the series, explaining that, at the time, he was still dealing with a mild stutter.
THE ROAD TO FRESH PRINCE
Through the '80s, Marcell kept acting in the theater with The Royal National Theater and taking small roles on television and film.
He even traveled to the U.S when the Royal Shakespeare Company was on Broadway with a production of "Sherlock Holmes."
He later joined the Massachusetts-based ensemble Shakespeare & Company and toured the country alongside the RSC as part of a 5-actors group doing Shakespearean productions.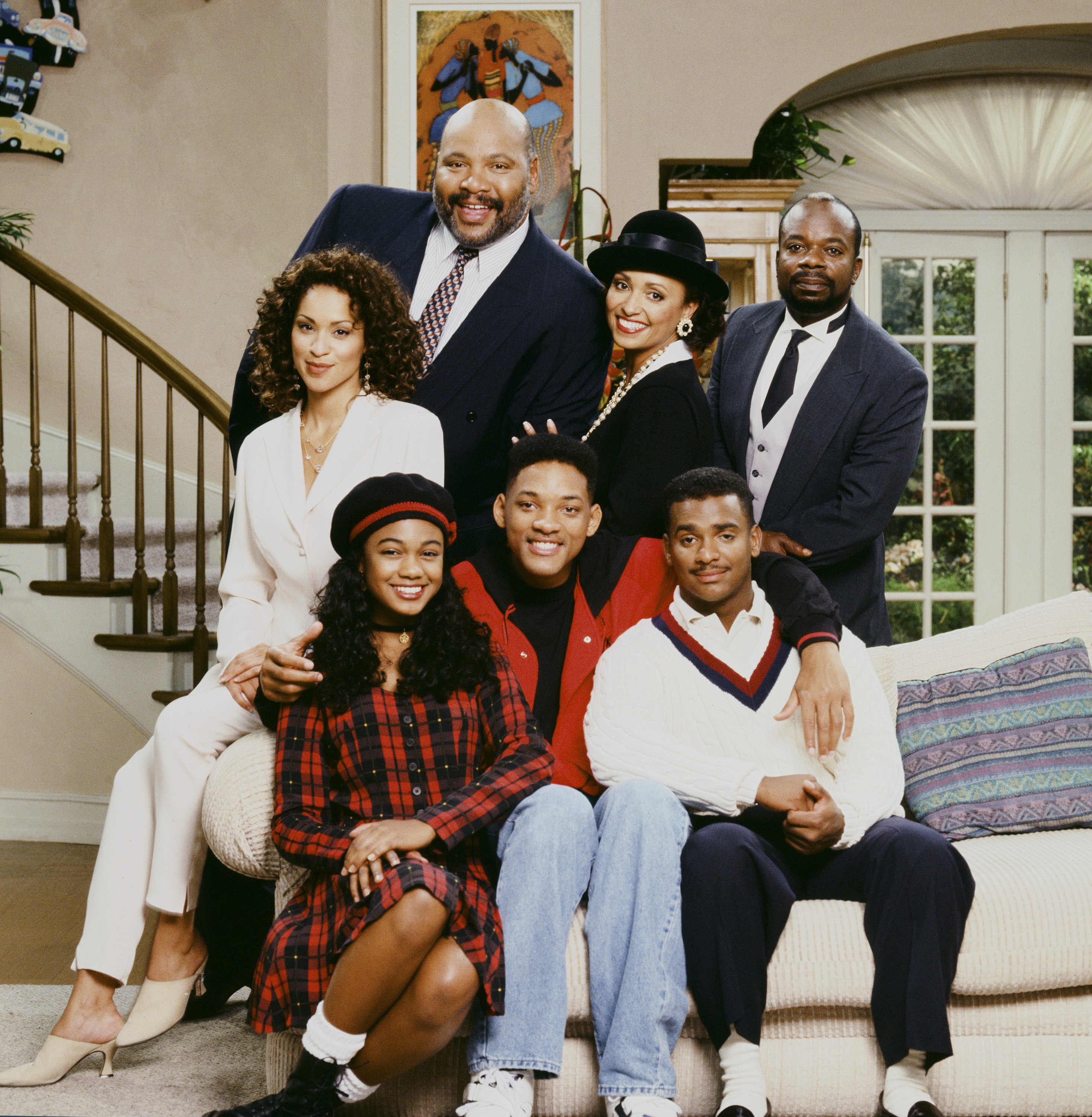 Then, in 1990 he was back in London and performing in August Wilson's "Joe Turner's Come and Gone," when he sent an audition tape for NBC's new show, which would have an all-black cast.
He didn't think he would get the part, but the network loved his Geoffrey so much that they waited for him to finish his job on the play to fly him straight to Los Angeles and start shooting two days later.
Marcel brought the witty butler to life throughout the six years that the show ran on TV, but he had "no clue" the show, and the character would become such a big part of his life.
MARCELL'S LOVE FOR THEATER
Still, Marcell doesn't miss Geoffrey or any of his other characters on screen. And although he admits TV pays better, he prefers the stage because "it's for the soul."
"The stage forces you to maintain a performance over several months," he told Kreol Magazine, and continued:
"You learn to adjust to the eccentricities of your director and the discoveries of your fellow actors."
For Marcell, the beauty of theater is that the interaction with the audience "keeps the play alive and evolving."
Marcell is on the board of The Globe, a playhouse and acting company in London. He toured around Europe and the U.S on the title character of "King Lear" with them, and he was the first black man to do so.
For Marcell, Shakespeare is all about the words and the demands it makes in contrast with a modern play. He enjoys bringing Shakespearean characters to life so much that he cares little about the size of the audience.
"I once played a show for three people," he recalled talking to The Observer. "We had six in the cast, not including the crew. Small audiences have never been a problem for me. You just make contact with them."
Honoured to be Cordelia to legendary @mrjmarcell 's Lear 2day & 2mrw.Lovely tweets!Thank you https://t.co/56O8oWRWI8 pic.twitter.com/ZY7wvXRuSZ

— Zawe Ashton (@ZaweAshton) April 23, 2016
JOSEPH MARCELL'S WIFE AND CHILDREN
Joseph Marcell has been married twice. His first wife was Judith M. Midtby, with whom he tied the knot in 1975 and welcomed his first child, son Ben, in 1979.
The couple divorced at some point, although the date is unknown, and Marcell went on to marry his second and current wife, Joyce T. Walsh, in 1995. They share a daughter, Jessica, born in 1989.
Although there is little to no information about Jessica and what she does for a living, Ben has followed his father's steps into acting, and he's also an improv artist.
Ben, who has a daughter, has appeared in the series "The G-Squad 6" and "Total Eclipse." He was also an actor, writer, and executive producer on the short "Ticklish."
The 44-year-old actor also enjoys performing on stage like his dad and most recently took part in the play "Escape From Godot" at the YARD Theater in Los Angeles, where he resides.