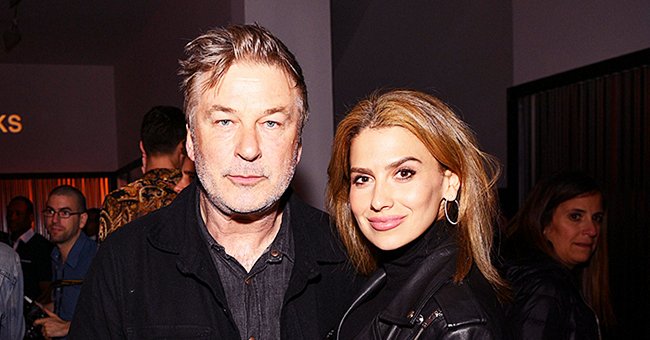 Getty Images
Alec Baldwin's Wife Hilaria Shows off Growing Baby Bump and Fans Gush about Her Looks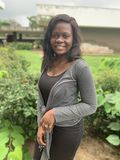 Hilaria Baldwin's recent baby bump post had fans mesmerized. The author's Instagram audience gushed on the post and didn't mince words in expressing their thoughts.
The expectant mother hasn't been calm about news concerning her unborn child, and recently, she gave online users an update on the situation of things in her household. Hilaria posted a selfie of herself in a black bra and matching colored underwear.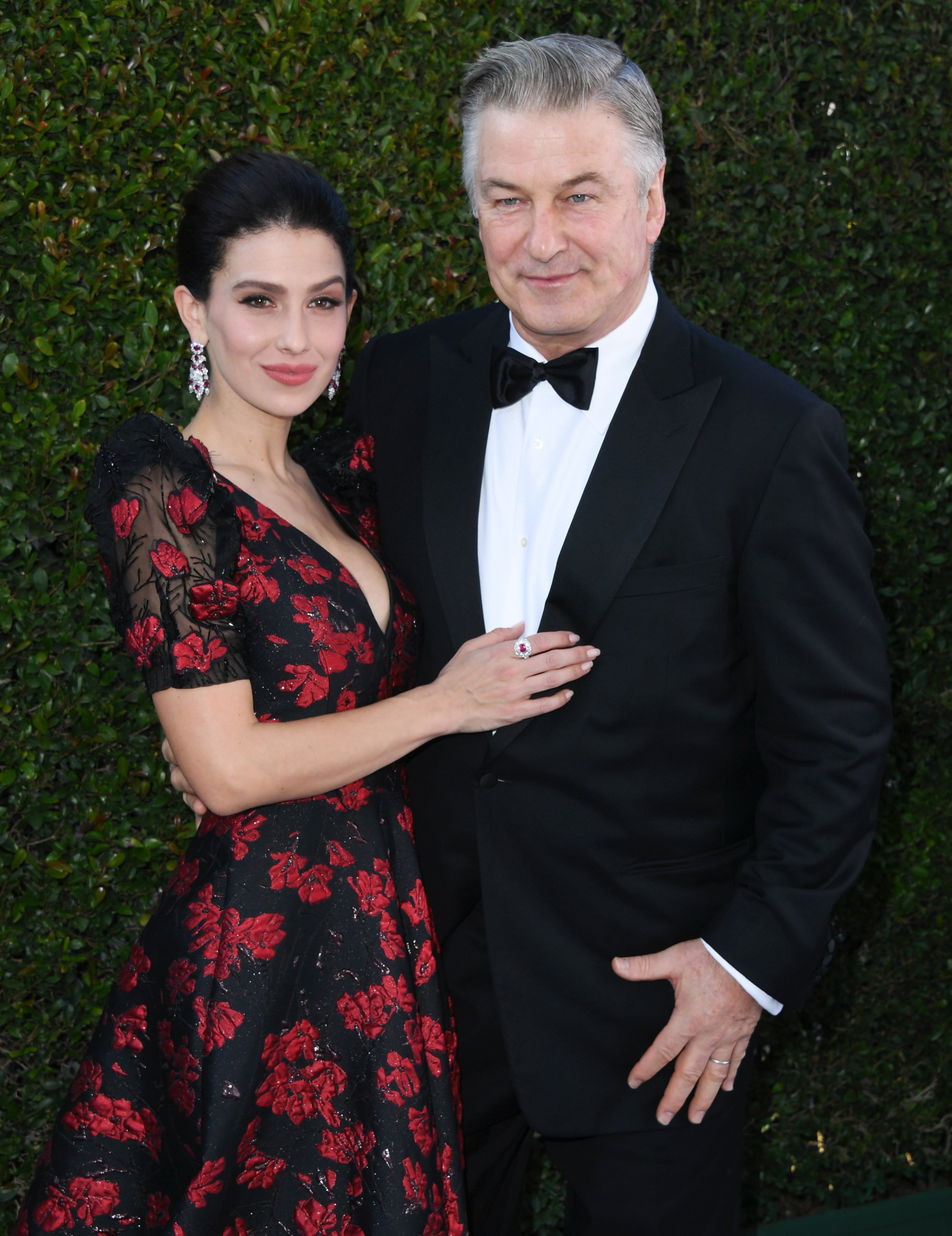 Hilaria Baldwin and Alec Baldwin attend 25th Annual Screen Actors Guild Awards at The Shrine Auditorium on January 27, 2019. | Photo: Getty Images
In the photo, the onscreen personality posed with one hand supporting her waist as her bare baby bump reflected in the mirror.
She, then, told fans that her husband, Alec Baldwin, calls her "unrecognizable" because of how she looked in her "muumu." Mrs. Baldwin concluded by stating:
"For all of you who are asking how far along I am: we are halfway there! Ps: not giving up my muumu, AB….get used to it."
The writer's comment section was filled with lots of warm comments from fans who kept on doting on the cute upload. One fan quipped that the "muumu" was adorable, and another wrote, "You look amazing."
While fans praised her appearance, one female commenter jokingly said that she has the same bump as Hilaria, without being pregnant.
Being a mother of four, has made it easy for the author to relate with her stepchild, Kim Baldwin.
Hilaria shares four kids — Romeo, Carmen, Rafael, and Leonardo — with her actor husband, Alec. The new addition will be baby number five for the couple after the "Living Clearly Method" author suffered two miscarriages in a year.
Before making announcements of the soon-to-arrive baby, the yoga instructor explained that she took a test to be sure, even though she knew it was going to be positive. According to her:
"I knew before I could take a test that I was pregnant. Even though I knew it could be early…I thought it would turn positive; it did."
When it was time to give the world a heads-up on their soon-to-arrive bundle of joy, the fitness guru took to the gram to share a clip of her ultrasound, which she tagged "great news."
Both Alec and Hilaria share a heart-melting love story that has continued to wax stronger as the years go by. The pair met in 2011 and got married eighteen months later.
Even with their 26-years age difference, the couple has managed to understand each other and also work hand in hand to raise their kids.
Being a mother of four, has made it easy for the author to relate with her stepchild, Kim Baldwin, her husband's child from a previous relationship.
The 36-year-old is a dedicated mother who puts family first, and while she's continued to soar high in her career as a writer and a fitness coach, she's managed to garner the attention of lots of fans online.
Please fill in your e-mail so we can share with you our top stories!