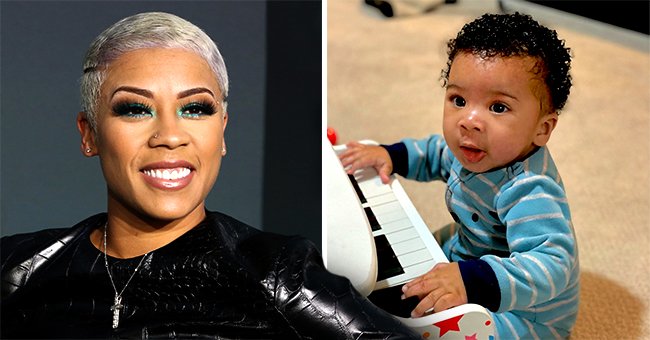 Instagram/tobiaskhale GettyImages
Keyshia Cole of 'Love & Hip Hop' Shares Photos of Son Tobias after Braiding His Hair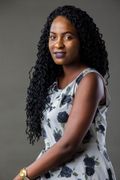 Keyshia Cole is a doting mother of a soon to be 9-month-old Tobias Khale, and recently a post on his Instagram page, which she manages, revealed a heart-melting photo of the toddler in braids hairstyle.
Tobias is starting to build a reputation for himself, like most celebrity babies online. The toddler already has over 53,000 followers on his Instagram page.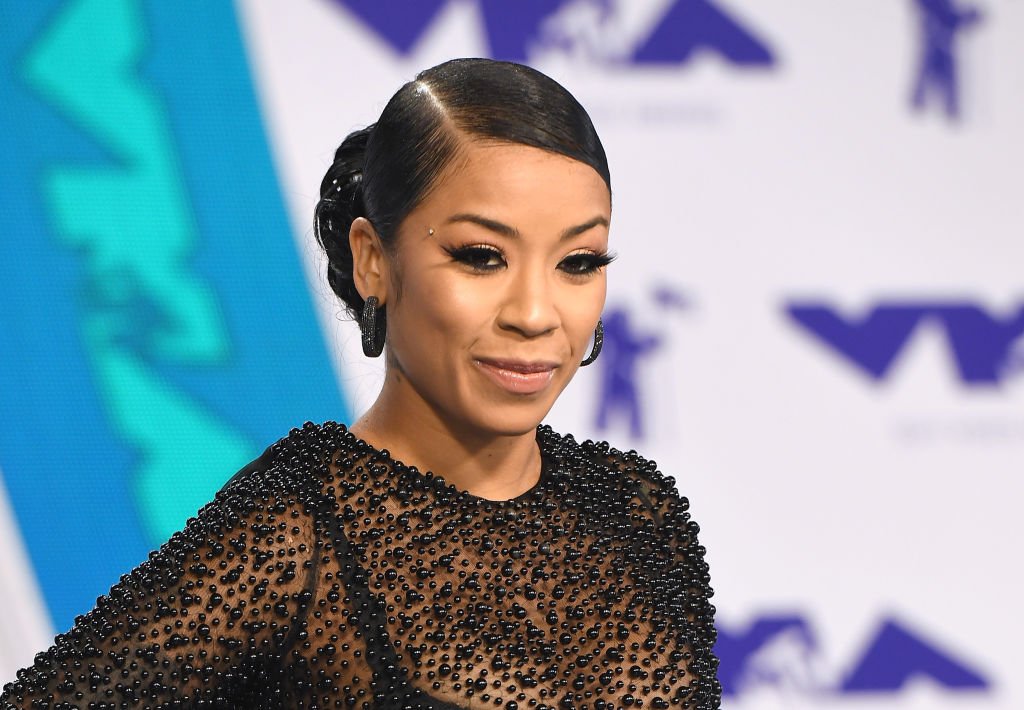 Keyshia Cole attends the 2017 MTV Video Music Awards at The Forum on August 27, 2017 | Photo: Getty Images
A recently updated post saw the toddler in adorable braids, which showed his long hair length. The photo was captioned, "Guess who braided my hair, Issa vibe or no?" and his mom took to the comments to guess correctly when she said "mummy fa sho."
Due to their age gap, however, [Keyshia Cole] has had to defend her relationship since they went public.
Numerous fans also took to the comment section to gush on the upload describing the little boy with words like cute, handsome, beautiful, and adorable. One fan went the extra mile saying Tobias looked like he smelt good.
Tobias was born to mother, Keyshia Cole, and father, Niko Khale, last year August. According to Hello Beautiful, the singer and her 24-year-old boyfriend had chronicled the moments leading up to her delivery for Keyshia's BET special, "Keyshia Cole: My New Life."
The show premiered on November 18, with a two-hour episode, and according to Essence, the highlight of the show was the exclusive first photo of the couple's baby boy.
In the first picture, the new-born was clad in a knit cap and shorts resting peacefully and then awake and smiling in the other images that followed.
Essence further shares that Keyshia took to Instagram the next day to share the same photos, and in the caption, she described her son as a little blessing whose smile brightens her worst days.
Niko, like his son, has also been there for his girlfriend during her darkest hours. In a chat with Fox Soul T.V, the R&B diva revealed that she met her hip-hop artist beau on Instagram after he recorded a cover of her hit song "Let It Go."
According to Keyshia, at the time, she discovered Niko, she had had a terrible dating experience, and she was not happy about it.
Due to their age gap, however, the 38-year-old singer has had to defend her relationship since they went public. The songstress, as reported by Madamenoire, is quite sensitive about opinions on her relationship.
On his morning show, Nick Cannon had referred to Keyshia as Niko's "elder" when she appeared on the show with her baby daddy, and this had led to an unpleasant back and forth between the R&B singer and the T.V Show host.
Apart from receiving backlash on her relationship. Bet reports that Keyshia has also had to deal with verbal assaults from O.T. Genasis over her disapproval of his gang-inspired remix of her R&B song, "Love."
Please fill in your e-mail so we can share with you our top stories!