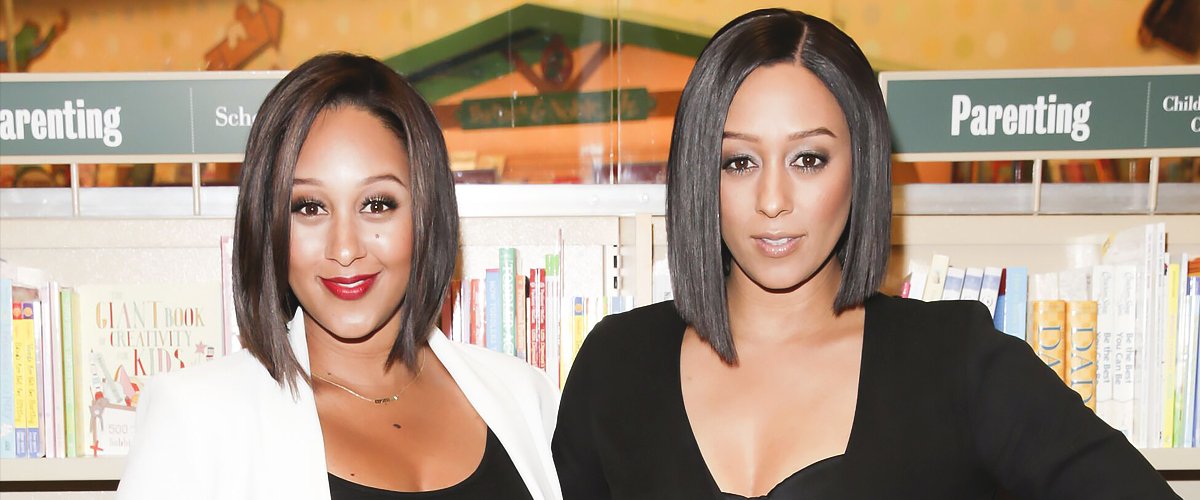 Getty images
Tavior and Tahj Mowry Are Tia and Tamera's Grown-Up and Handsome Brothers — Meet Them

The Mowry family hit the talent jackpot, with not two, but four celebrity "kids" including twin actresses Tia and Tamera.
Fans of "Sister Sister" and "Smart Guy" will remember a time when the Mowry kids seemed to dominate teen sitcoms.
Tamera and Tia, and little brother Tahj were the toast of the 90s as child stars, and the twins made the transition to adult stardom easily enough, but for the boys, it was a little more trying.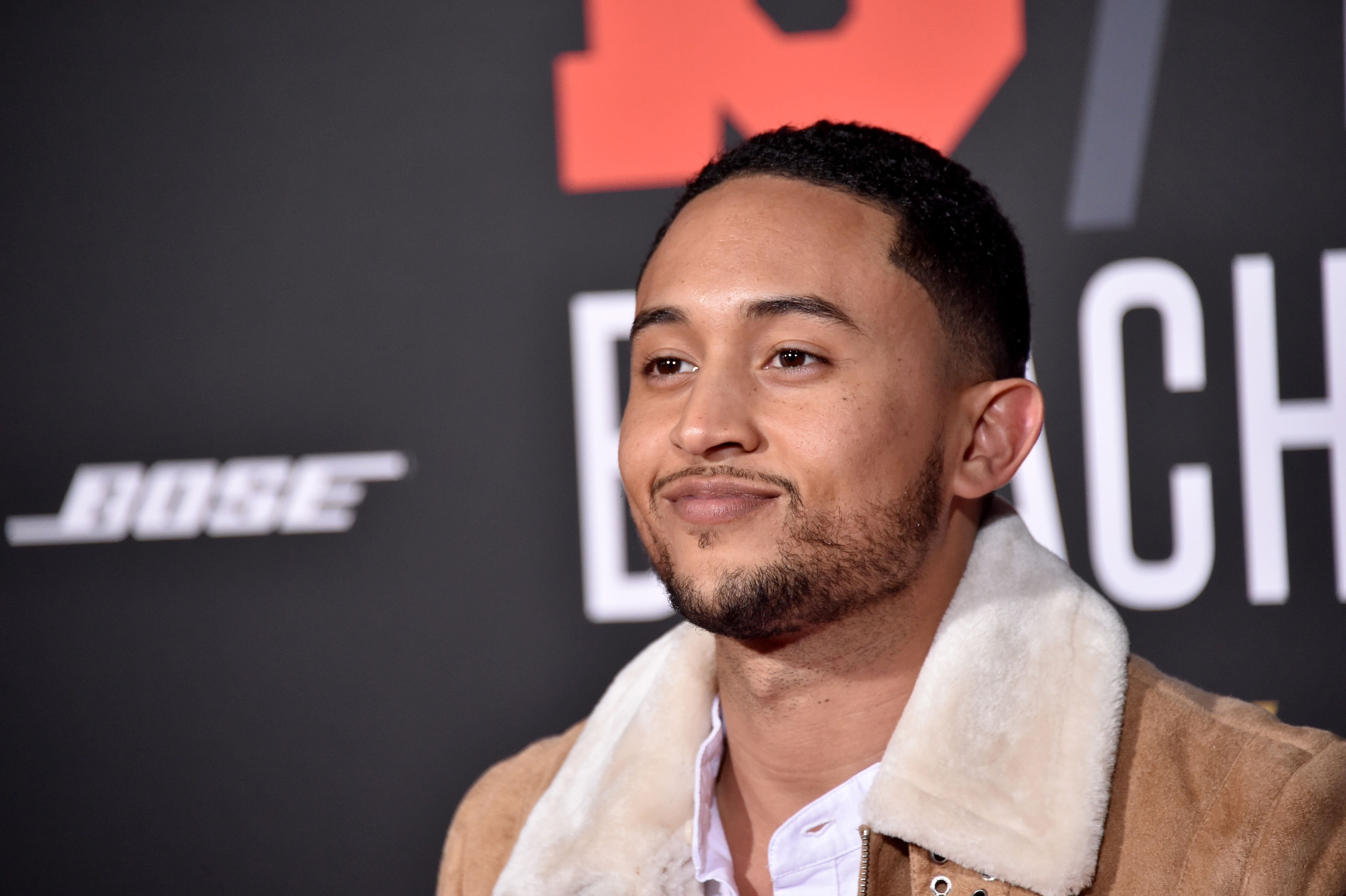 Tahj Mowry at Bleacher Report's 'Bleacher Ball' event in San Francisco in 2016 | Source: Getty Images
THE MOWRY MYTH
Apparently, every Mowry kid ever born was blessed with talent -- be it for music or for acting -- and a passion for entertaining.
First up to bat were the twins, Tia and Tamera, who charmed audiences with their portrayal of identical twins with wildly different personalities. Their younger brothers, Tahj and Tavior soon followed in their footsteps.
TAHJ MOWRY -- CHILD STAR
With mom Darlene Renée Flowers managing their careers, the Mowry kids were on the fast track to stardom. Tahj started landing minor roles, and making commercials for high profile brands like Pringles and McDonalds. Tahj revealed:
"At one point, I had booked so many McDonald's commercials that they wouldn't let me book anymore. They had to give some other kids a chance."
THE BIG BREAK
Tahj's big break came when he won the part of precocious genius T.J. Henderson in "Smart Guy." His snappy, sassy performance as a 10-year-old prodigy who gets transferred to highschool alongside his teenage siblings made him an instant star.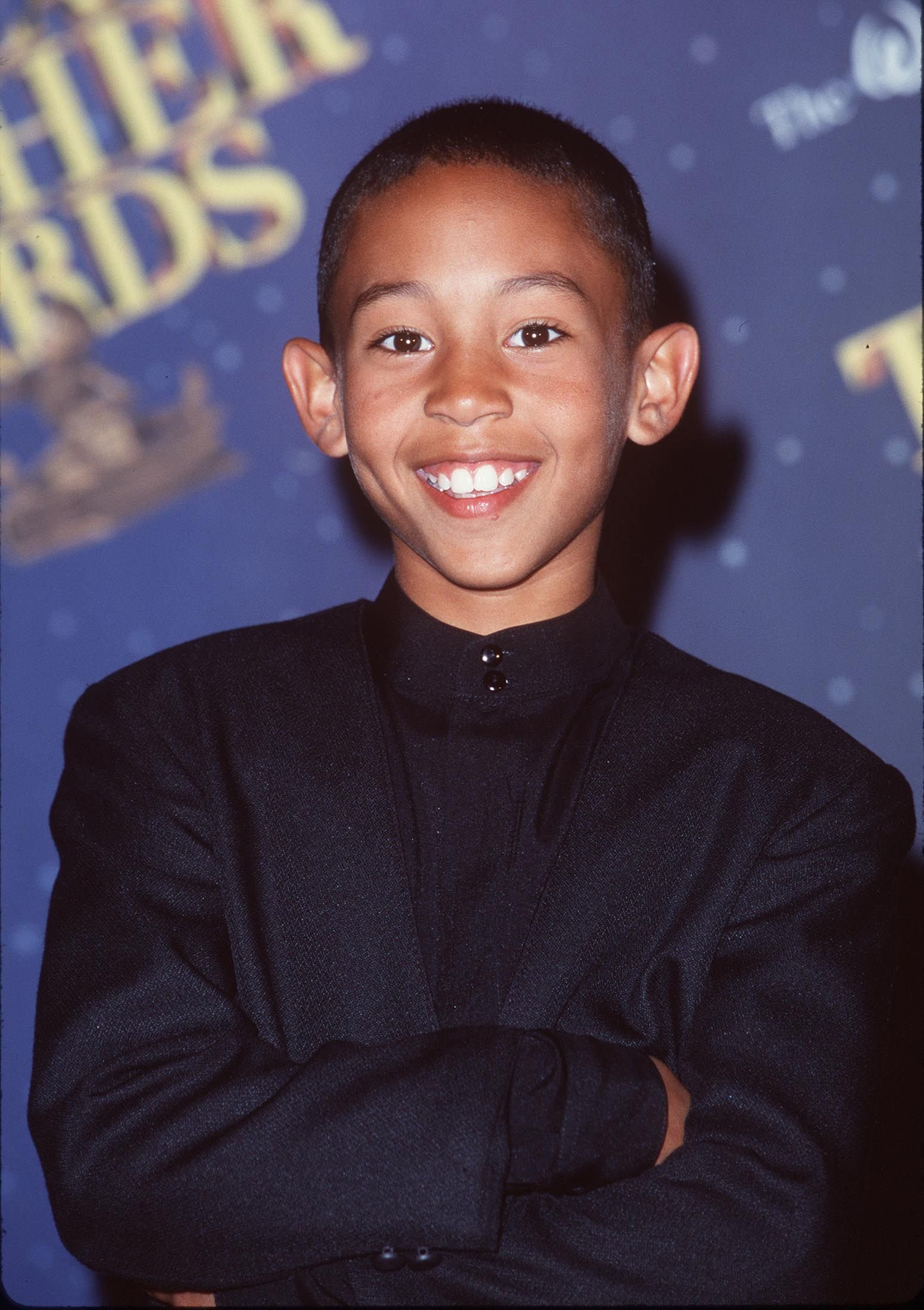 Tahj Mowry at the premier of "The 9th Annual American Teacher Awards" in 1998 | Source: Getty Images
MOVIES WITH DISNEY
After "Smart Guy," Tahj was cast in "Full House," which was followed by roles in the TV Disney movies, "Hounded and The Poof Point." In 2007 Tahj starred in "Are We Done Yet," a sequel to Ice Cube's hit comedy "Are We There Yet."
TAHJ MOWRY SINGS
Tahj is also an accomplished vocalist, and recorded one of the songs for the album "School's Out! Christmas," "Shine Your Light On Me." He also recorded a cover for "The Circle of Life" from "The Lion King" for the Disney Channel Circle of Stars.
THE MUSICAL MOWRY
The truly musical Mowry, however, is Tavior, the "baby" of the clan. At first, it seemed that Tavior was going to be the exception to the Mowry's traditional dedication to life in the entertainment industry.
The young Tavior was passionate about one thing: football. He was one of the star players in his Westlake High School football team, and in his senior year, he was offered a sports scholarship at the University of California.
PLAYING COLLEGE FOOTBALL
It looked as if Tavior was on his way to a brilliant career as a pro football player when an injury playing for the UC team put paid to his ambitions. Tavior decided to channel his energy and drive into his second love: music.
Tavior, who is a self-taught guitarist, pianist, and bassist, joined an audio engineering school to better prepare himself for a career in the music industry.
TAVIOR MOWRY'S ALIAS
Tavior is a well-known singer/ songwriter/ musician under the name of Dontae Adisa, and most of his fans have no idea he belongs to the Mowry clan. He revealed that he wanted recognition for his own talent, and not "hitchhike" on his siblings' fame.
SUCCESS AS DONTAE ADISA
Donate AKA Tavior has released several albums to critical acclaim and has a loyal following of dedicated fans. The youngest of the Mowrys, now 26, is on his way to stardom, and on his own terms.
ALL THE MOWRY "KIDS"
His brother Tahj is now 33, and his big sisters Tamera and Tia are 41. Of the four, only Tia and Tamera are married. Tia to actor Cory Hardrict, and Tamera to award-winning journalist and former pro football player Adam Housley.
The Mowry girls have made their little brothers uncles to 4 children: Cree, and Cairo Hardrict; and Aden and Ariah Housley.
If the Mowry genes breed true, there will soon be another generation of child stars in Hollywood to add to the family legacy.
Please fill in your e-mail so we can share with you our top stories!