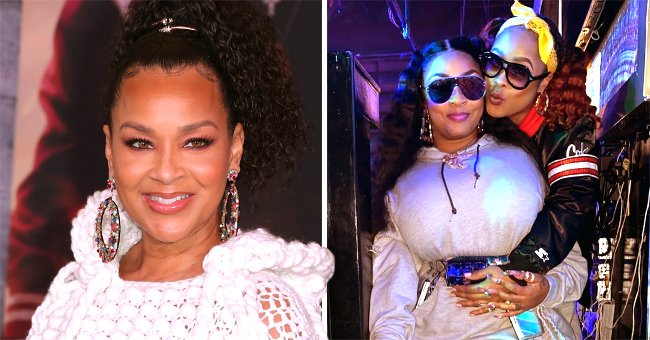 Instagram/darealbbjudy GettyImages
LisaRaye McCoy of 'Single Ladies' Reveals How She Helped Sister Da Brat Meet Her New Girlfriend
In a recent interview, LisaRaye McCoy revealed she knew her sister, DaBrat's girlfriend first and opened up about what she thought of their relationship.
It's been public knowledge for a while now that Da Brat is in a relationship with haircare entrepreneur Jesseca Dupart. The couple made it Instagram official last month. But what we didn't know until recently is that Da Brat's sister, LisaRaye McCoy had a hand in how they met.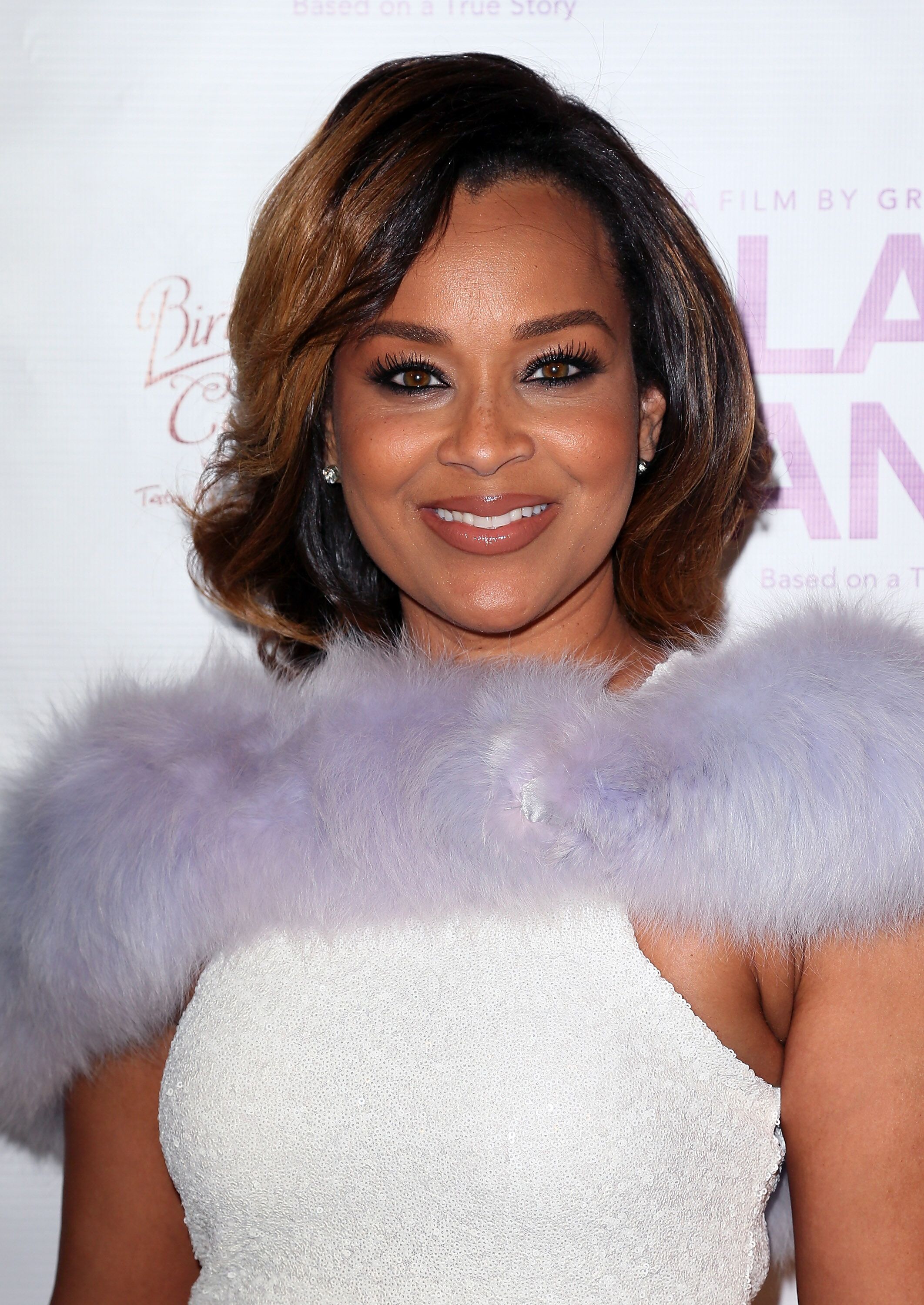 LisaRaye McCoy at the premiere of "Lap Dance" in December 2014. | Source: Getty Images
THE PART SHE PLAYED
LisaRaye, in fact, knew Jesseca before Da Brat did. She opened up about this during her interview with MadameNoire. According to the actress, she and Jesseca collaborated in the production of videos of Jesseca's Kaleidoscope products. Soon after, the businesswoman reached out to Da Brat too so she could try her products.
"They actually made a rapport with each other and built a friendship. What came out of that is what we see on Instagram now," LisaRaye shared.
LisaRaye admitted she's happy for her sister to have found the person she can be herself with and share it with the world.
"When you're happy, you're happy to share that news with anybody...you're not trying to hide that kind of happy news. So I'm glad she's living in her truth."
THE PERFECT MAN FOR HER
As for her own affairs of the heart, LisaRaye says she's still looking for now after things didn't work out with her fiance' Anthony B who she met in the television show, "The Proposal."
While LisaRaye is still finding that perfect man, she's been doing her part to help in the fight against COVID-19.
Describing what her potential mate should be, LisaRaye hopes he's God-fearing, a good provider, and leader of the family. She also wants a man who's generous in all sense of the word - generous with his feelings, financially, with family, and when communicating.
LisaRaye added that since she's a businesswoman, she expects her potential other half to be a businessman who's smart and can teach her new things. "That's a turn on for me," she confessed.
More importantly, LisaRaye would like a man to be loyal to her and have eyes only for her. "I'm older now. I don't have time to be playing. I don't want to be a notch on your belt. I want us to grow in love." she explained
RESPONDING TO THE HEALTH CRISIS
While LisaRaye is still finding that perfect man, she's been doing her part to help in the fight against COVID-19. The actress, through her mattress line, Sleep Black, donated mattresses to a couple of hospitals.
She also developed a line of mattresses that could easily be disinfected. The mattresses are wrapped in rubber or silicone so they can instantly be wiped down and reused.
Please fill in your e-mail so we can share with you our top stories!