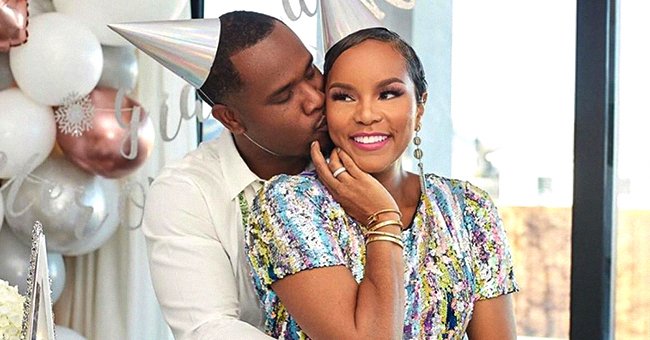 Instagram/tommicuswalker
LeToya Luckett of 'Destiny's Child' Gives Husband Tommicus Walker a Messy Haircut (Video)
Tommicus Walker shared several posts revealing his hilarious reaction to his new haircut courtesy of his wife, LeToya Luckett. Fans sympathized with him.
LeToya Luckett tried her hand at cutting her husband, Tommicus Walker's hair while in quarantine and let's just say, Tommicus had a good laugh after.
Tommicus shared a clip revealing his initial apprehension to have his wife cut his hair. His daughter, Madison hilariously warned him, "Your hair could really get messed up" and explained that he could end up with bald spots.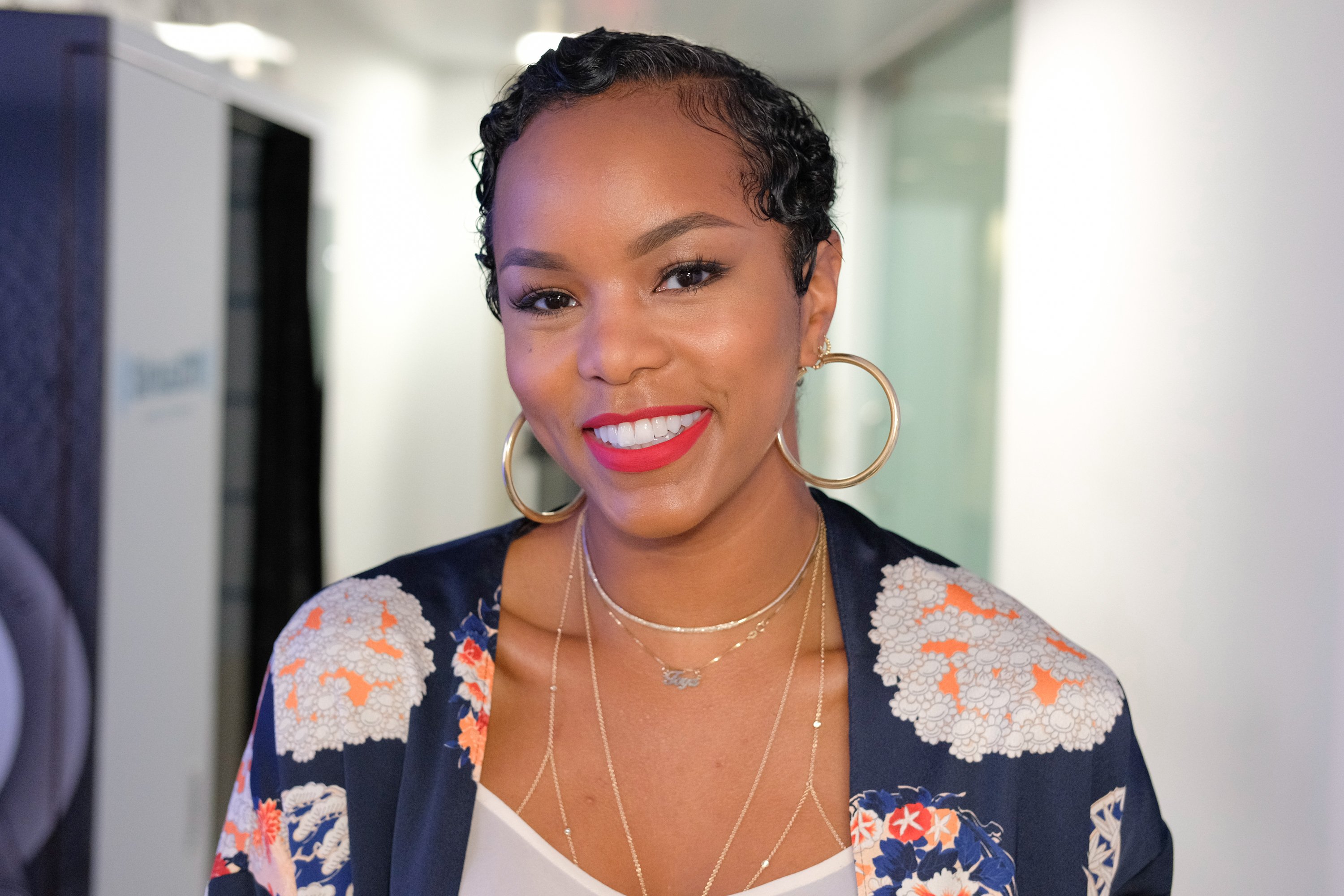 LeToya Luckett at SiriusXM Studios in April 2017. | Photo: Getty Images
However, Tommicus relented in spite of his fears. He allowed LeToya to give him a haircut and she even looked fashionable wearing a wide-brimmed hat while snipping away.
Many assured him [Tommicus] that it was done with love while others simply wrote what Tommicus may have been afraid to say.
Towards the end of the clip, Tommicus revealed the results and looked a little worried about it. The sides of his hair were shaved off leaving only his curls at the top. This prompted him to caption his post,
"When you let the wife cut your hair -Damn you covid-19. I can't get jiggy with this REMAINING IN QUARATINE FOR 2 additional weeks. #letyourwifecutyourhairchallenge."
Still not over the fate of his hair, Tommicus later posted several photos of his new look and encouraged his followers to give it a name. In his caption, he suggested,
"To ALL THE BARBERS, put this cut as #19 on your haircut picture board...call it the "TWalk Rona Bowl" What name would you give this haircut??"
Fans certainly had a field day with Tommicus' posts which earned a lot of sympathy for him. Many assured him that it was done with love while others simply wrote what Tommicus may have been afraid to say.
One commented, "omg...nooooo this is not it!! You should have just kept the hair!!! while another simply wrote, "The Regret." Regardless, Tommicus is a sport who's able to laugh about it. In fact, he later posted the meme below to prove it.
Tommicus and LeToya welcomed their first child together last year. Gianna Iman Walker was born on January 4, forever changing LeToya's life for good.
LeToya had prayed for a family life, beginning with the perfect man who turned out to be Tommicus. They met through a friend of LeToya's who was dating Tommicus' brother.
In the beginning, LeToya concealed her celebrity status from Tommicus as they communicated over the phone. And even after they met, she was surprised the Tommicus had no idea that she was a singer.
In August 2017, the couple announced their engagement and four months later tied the knot. By June 2018, LeToya announced she was pregnant with Gianna. Last month, LeToya announced that she's pregnant with their second child.
Please fill in your e-mail so we can share with you our top stories!