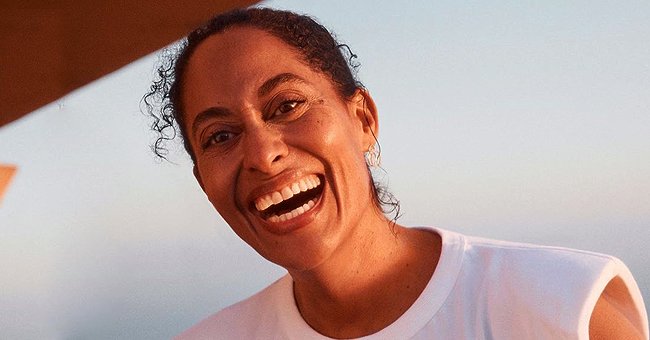 Instagram/traceeellisross
Tracee Ellis of 'Black-ish' Looks Chic in Tight Leopard-Print Dress
The Golden Globe-winning actress is always at her best looks. At 45 years old, she has earned her own spot by her own means and has become a role model for self-empowered women.
Every time Tracee Ellis Ross goes in public, we are dazzled by her. She recently took to Instagram to post photos where she flaunts her amazing and unique style wearing a leopard tight gown with her wild and sexy hair.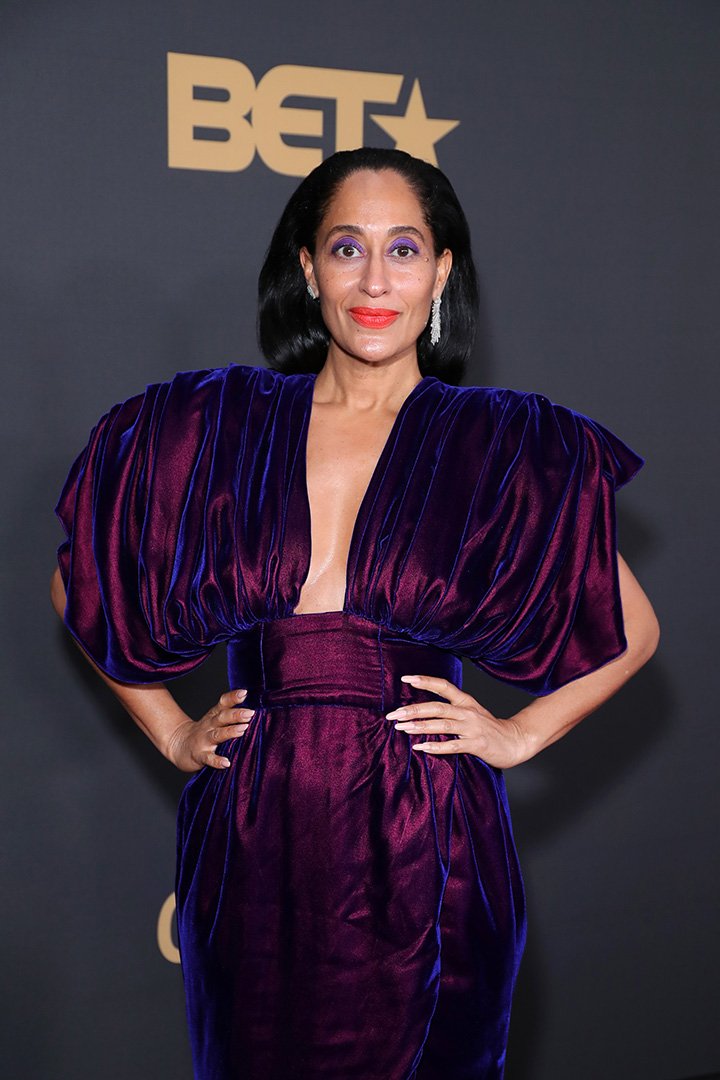 Tracee Ellis Ross arrives at the 51st NAACP Image Awards on February 22, 2020 in Pasadena, California. I Image: Getty Images.
Even sitting on her couch while quarantining at home, wearing a terrific blue Balenciaga suit, shows us how much beauty and self-confidence Tracee has. On this photo, she captioned her thoughts on how the world has changed ever since Covid-19 showed up.
"It feels good to put on a power suit even though it's just to sit in my favorite spot on my couch."
SECRET LOVE LIFE
Tracee has learned to keep her private life very quiet. Being the daughter of the famous singer, Diana Ross, and producer Robert Ellis Silberstein, she grew up in a very public family. But throughout her career, she has managed to keep her intimate life in secret.
She once said in an interview: "I will never talk about my relationships or anything like that." She continued, "that's certainly not a decision that I've made or anything like that, but there are certain things that are sacred to me that are not for public consumption. They are mine."
However, we know that she has had one known relationship with music executive Abou 'Bu' Thiam. Although they are not together anymore, they are still good friends. Recently, it was spotted a comment from him in a recent post that Tracee made on her Instagram. Some say it was some kind of a flirt.
She has always awakened rumors on who she has or has not been dating. Lately, rumors emerged that she is currently in a relationship with "Black-ish" creator and producer, Kenya Barris. Although it is uncertain we do know he divorced from his wife last year.
"Black-ish" was inspired by Barris and his ex-wife's relationship, both were married for 20 years. Tracee is the star of the TV show. Barris has said that many of the issues that have played out on the show were based on their own relationship experiences.
EMPOWERED WOMAN
Three years ago, Tracee spoke up in a still celebrated speech at Glamour's 2017 Women of the Year Summit. She revealed that although she might become a great actress and won a Golden Globe, she feels how the world around her often doesn't support all she's achieved.
She mentioned that, at 45 years old, she is still expected to marry and have kids, and that her achievements do not really matter since there are social expectations on womanhood. However, Tracee confirms that she is perfectly fine being single at 45.
The speech goes on saying that she took to her diary to write some powerful words: "My life is mine", she continued "I've become a woman that I am very proud to be". Her words were very inspiring and worth sharing to any woman today.
Please fill in your e-mail so we can share with you our top stories!