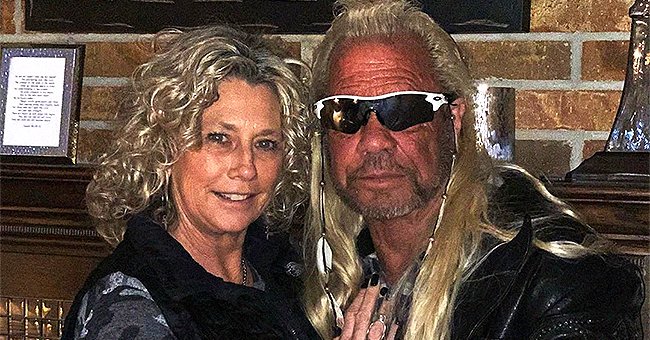 Instagram/franciefrane
Duane 'Dog' Chapman Declares Love for Girlfriend Francie Frane in a Post
"Dog the Bounty Hunter" star Duane "Dog" Chapman recently took to social media to declare his feelings to a special woman in his life. The star also included a photo of the woman in his post.
Duane, 67, lost his wife and best friend, Beth Chapman, in June 2019 and he's still mourning the loss. However, the reality star is now finding comfort in another woman.
Taking to Instagram, the bounty hunter shared an image of Francie Frane, 51. In the caption of the post, he wrote: "I scream & Cry Beth where are you why did you leave me then I look up & see you Francie."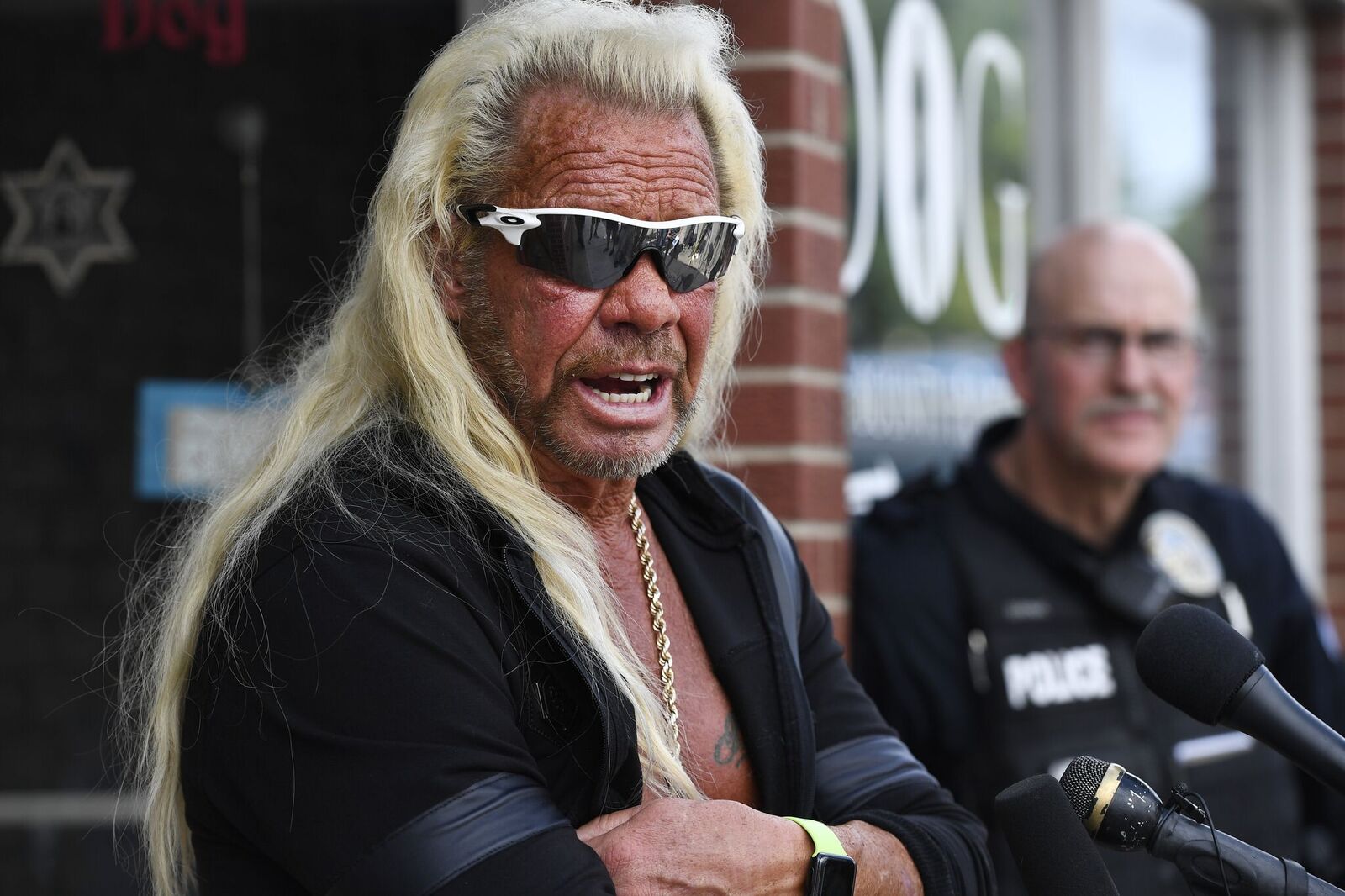 Duane Chapman during a press conference in front of his store on August 02, 2019 | Photo: Andy Cross/Getty Images
DUANE DECLARES LOVE FOR GF
He went on to explain how his pain turned to a smile around Frane. Declaring his love for his girlfriend the star stated:
"I LOVE YOU WOMAN !!"
FRANE RECIPROCATES
The "Dog's Most Wanted" star confirmed last month that he was dating Frane. His feelings were reciprocated by Frane who took to her own Instagram account two days later with her own declaration.
How cute are these two?!
The Colorado rancher shared a photo of a notebook page with a handwritten spiritual message dated April 27, 2020. In the caption, she wrote down a verse from the Bible's Isaiah 61:3.
SPENDING TIME TOGETHER
She ended her post by writing: "@duanedogchapman I love you!" and included a red heart emoji. The couple has been spending some quality time together lately.
Earlier in the month, the new couple spent time catching fish together in Colorado. Duane shared a video of himself casting out his line while his girlfriend recorded him.
COUPLE TAKES A WALK
Last Thursday, Frane uploaded an image of herself and Duane out on a walk together. The caption of the post revealed that the couple had gone out with Lola the bulldog.
FRANCIE & DUANE CUDDLE
A couple of days before that, the rancher shared a picture of them snuggled up together. Duane also reposted the image on his own social media accounts.
BONDING OVER GRIEF
The new couple has allegedly been dating for a few months and things are looking great so far. The pair bonded, in part, over the losses of their respective spouses.
BETH'S DEATH
Beth passed away last year from cancer complications at the age of 51. Frane's husband died several months before the reality star.
BEING SUPPORTED BY HIS KIDS
The couple's relationship has been supported by Duane's daughter, Lyssa Chapman, 32. Last week, she posted a photo of the couple and wrote: "How cute are these two?!"
His other daughter, Bonnie Chapman, 21, has also been equally supportive of the two.
Please fill in your e-mail so we can share with you our top stories!