Instagram/countessdvaughn
Countess Vaughn of 'Moesha' Is Now 41 & Still Looks Good
Countess Vaughn, who played Kimberly Ann Parker in the UPN 90's sitcom "Moesha," looks fabulous at 41 in a green striped sweater.
In her latest Instagram upload, the 41-year-old actress showed off her curvaceous figure in a green and white sweater that also revealed a lot of her cleavage.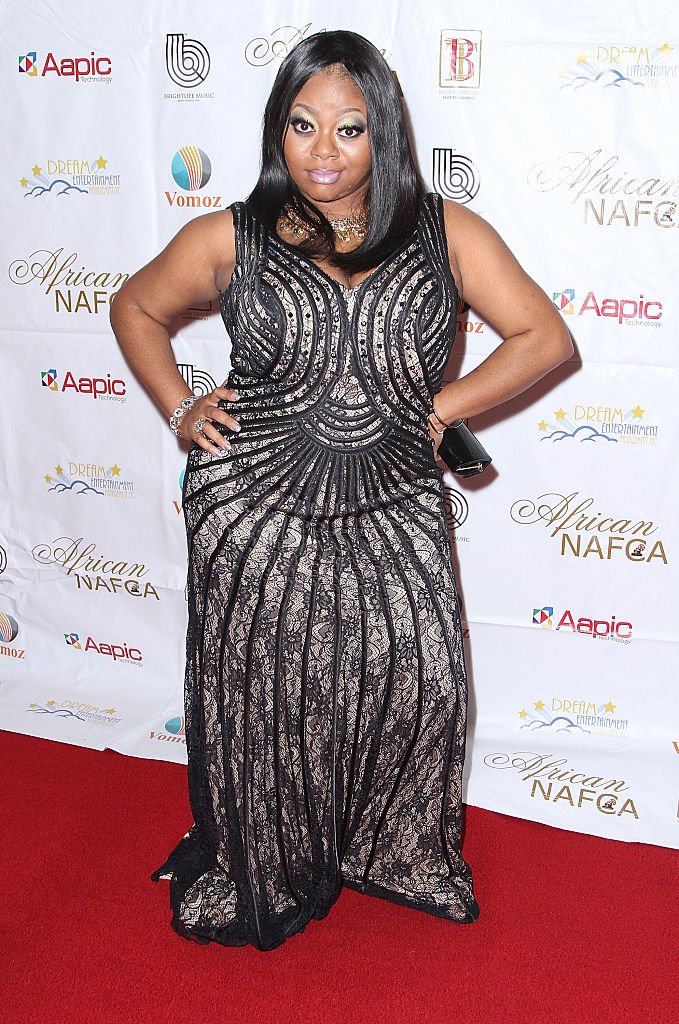 Countess Vaughn arrives at the 5th Annual Nollywood African Film Critics Awards at Orpheum Theatre on September 12, 2015 | Photo: Getty Images
The post, which was a sponsored advert for a weight-loss shake earned Vaughn a lot of compliments from her followers as they populated her comment section with the heart emoji.
Countess has also struggled with hair loss and vitiligo, which all contributed to her low self-esteem and self-confidence.
The iconic actress has come a long way with her fitness journey. Although she rose to the limelight as an actress quite early, Black Doctor reports that she struggled with comments and suggestions about her size.
Black Doctor recalls that Countess once shared that when she was a preteen, she had overheard an older actress making fun of her.
It was experiences like this, according to Countess, that influenced her decision to do a mommy makeover after childbirth.
The "Parkers" actress underwent extensive liposuction to get her desired post-baby body after the birth of her first child as well as her second. She, however, revealed to International Business Times that it took her body a year to recover from the procedure.
Vaughn also explained that the results were quickly visible after the first surgery, but due to her thyroid condition, the results from the second were not as fast.
Countess has also struggled with hair loss and vitiligo, which all contributed to her low self-esteem and self-confidence.
According to Blackdoctor, on The Doctors T.V show,, the "Moesha" star had revealed that after a five-year-long use of lace wigs, she had suffered from a severe reaction to the glue used to attach the hair. Consequently, she suffered massive hair loss and skin discoloration.
The award-winning actress, despite her many self-image issues, has had a good run as an actress, singer, and T.V Personality warming her way into the hearts of many through her sitcom appearances.
IMBD records that in 1998, she received the NAACP "Image Award." Apart from verbal assaults on her weight, Countess Vaughn also at a point, dealt with an abusive relationship.
According to Daily Mail, in 2018, the actress accused her boyfriend David Benjamin Richard Whitten and the father of her son of physically and sexually assaulting her for ten years.
She was terrified of him after the breakup, and so went ahead to apply for a court order to keep Whitten at least 100 yards away.
A victim of bullying and assault, Vaughn has, however, had her fair share of throwing the first punch. It would be recalled that she and her Moesha co-star, Brandy Norwood, in 2015, buried their 20-year-old beef.
The malice was as a result of Countess, who played Brandy's best friend in the sitcom, "Moesha," calling the Grammy award-winning singer a bitch.
Two decades after the altercation, Billboard reports that Countess had written an open letter via Instagram, apologizing to Norwood.
Please fill in your e-mail so we can share with you our top stories!