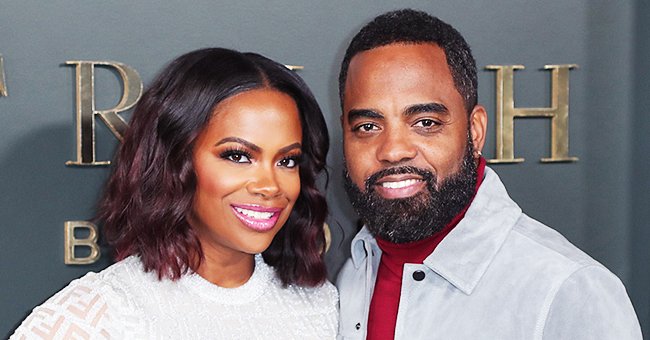 Getty Images
Kandi Burruss and Todd Tucker's Daughter Blaze Smiles in a Photo with Dad
Kandi Buruss and Todd Tucker share an adorable daughter who steals hearts in a new photo update, which features her smiling with her dad.
Famous reality TV star, Kandi Burruss shares an adorable daughter named Blaze with her husband, Todd Tucker. Blaze is the youngest child of the couple; she was delivered via surrogate on November 22, 2019. She joins her older siblings, Riley and Ace.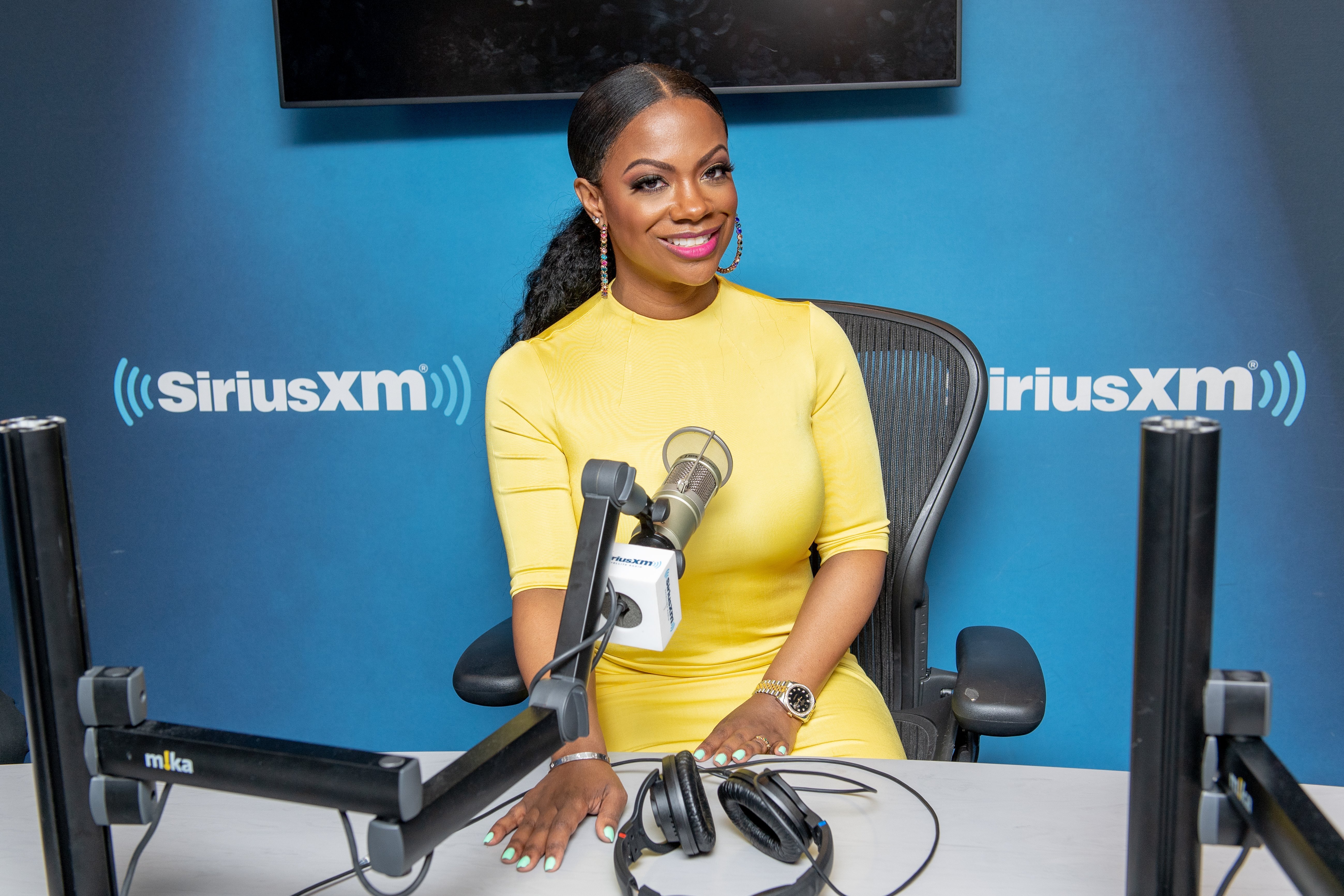 Kandi Burruss visits SiriusXM Studios on March 18, 2019 | Photo: Getty Images
Todd Tucker recently took to his Instagram page to share a heartwarming picture of himself smiling gleefully next to a smiling little Blaze who was seated in a walker. The proud father wrote in his caption,
"@blazetucker is turning up with Daddy!"
The comments section was littered with fans who could not get enough of the cute baby who they think shares several physical characteristics with Kandi. A fan exclaimed, "Awww she looks just like her momma, wide mouth, and everything!!"
Besides looking good, Blaze has also proven to be way ahead of her peers as she can now reportedly hold and drink from her feeding bottle.
She'll be needing the strength since her next aim will be learning how to walk.
Tucker shared news of the little tot's considerable feat via his Instagram page, where he shared a picture of Blaze comfortably seated in a cradle with her baby bottle resting firmly in her hands. The proud dad had this hilarious caption to go with the post, "@blazetucker was like I got this, Daddy!"
According to HollywoodLife, Blaze's ability to hold the bottle at just four months old is an incredible achievement since infants naturally tend to start holding their milk bottles when they're about six to ten months old.
Fans joked that the little bundle of joy was just as ambitious as her mother; some even predicted that she would be potty trained by age 6 months.
Kandi Buruss and her husband have been enjoying quality family time together while quarantining to curb the spread of the virus.
Earlier in March, Kandi took to her Instagram story to document a family workout in the driveway with her kids and her cousin Patrick Dallas.
Blaze was sidelined in the family bonding event, but she'll be needing the strength since her next aim will be learning how to walk—infants often take their first steps between the ages of nine and twelve months old.
Kandi Buruss and Todd Tucker tied the knot on April 4, 2014. The two reportedly started dating way back in 2011 while filming the fourth season of "The Real Housewives of Atlanta."
Please fill in your e-mail so we can share with you our top stories!