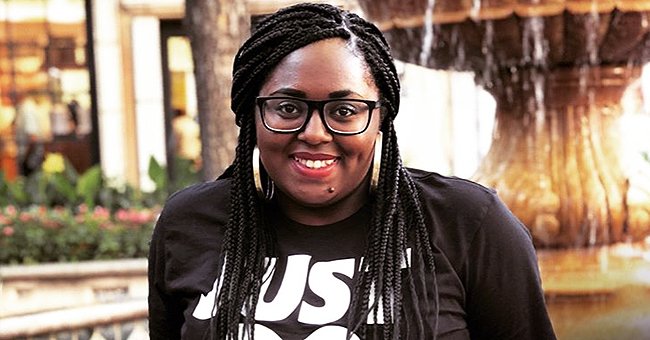 Instagram/zoemaybe
Brooklyn Teacher Dies of COVID-19 at 30 after Being Turned Away from Hospital Twice

Teacher Rana Zoe Mungin recently passed away after having a COVID-19 test only on her third hospital visit.
Rana Zoe Mungin was a 30-year-old teacher, who is also among the millions who tested positive for the coronavirus pandemic and died.
The Brooklyn-based educator experienced signs of the disease, including fever, which the ambulance paramedic deemed as a panic attack.
MUNGIN'S FIRST FEW DAYS OF COVID-19
It wasn't until Mungin was barely breathing on her way to the hospital for the third time that the doctors decided to test for her coronavirus. Before that, they only treated her for asthma.
The teacher's sister shared: "My sister went to the hospital on the 15th of March for fever and shortness of breath. They gave her albuterol for asthma and gave her a shot of Toradol for her headache."
The days following her first hospital visit were no better as the teacher still experienced having shortness of breath until the 18th.
Her sister decided to call an ambulance the following day, where she was treated with a nebulizer. According to Munchin, one of the paramedic members insisted her lungs were clear.
"He insinuated she was having a panic attack. She kept saying, 'I can't breathe," Mungin's sister narrated. A doctor said that they didn't have sufficient tests for the virus during their second visit, and so they went home.
Sneed received a nomination for a Grammy in 1999, after his album "Higher" became a hit and launched his career.
MUNGIN'S LAST DAY
Her sister, Mia, watched over Mungin the entire night, but by March 20, Mungin was no longer breathing. She was rushed to the hospital and put on a ventilator, but it was too late.
After being treated for the virus, Munchin's oxygen levels improved, which made the doctors decide not to transfer the patient to a hospital with an ECMO machine.
For weeks, Mungin battled to survive and was even able to open her eyes for a while after eventually being transferred.
On April 28, Mungin passed away. Her sister announced the sad news on social media, which read: "She fought a long fight but her body was to weak."
ANOTHER LOST SOUL
Another individual who passed away due to the terrible disease, Troy Sneed, died a few days ago. The Grammy-nominated gospel singer was only 52.
Sneed received a nomination for a Grammy in 1999, after his album "Higher" became a hit and launched his career.
In 1996, Sneed appeared in the movie "The Preacher's Wife" as a member of the Georgia Mass Choir with Denzel Washington and Whitney Houston.
Please fill in your e-mail so we can share with you our top stories!