Dee Dee Davis of 'Bernie Mac Show' Strikes Pose in a Black Outfit (Photo)
Famous actress, Dee Dee Davis takes to social media to post a gorgeous selfie of herself dressed in an all-black outfit. 
Dee Dee Davis is an American actress born on April 17, 1996, in Culver City, California, USA. She is popularly best known for her role as Bryana "Baby Girl" Thomkins on "The Bernie Mac Show," for which she won a Young Artist Award in 2004.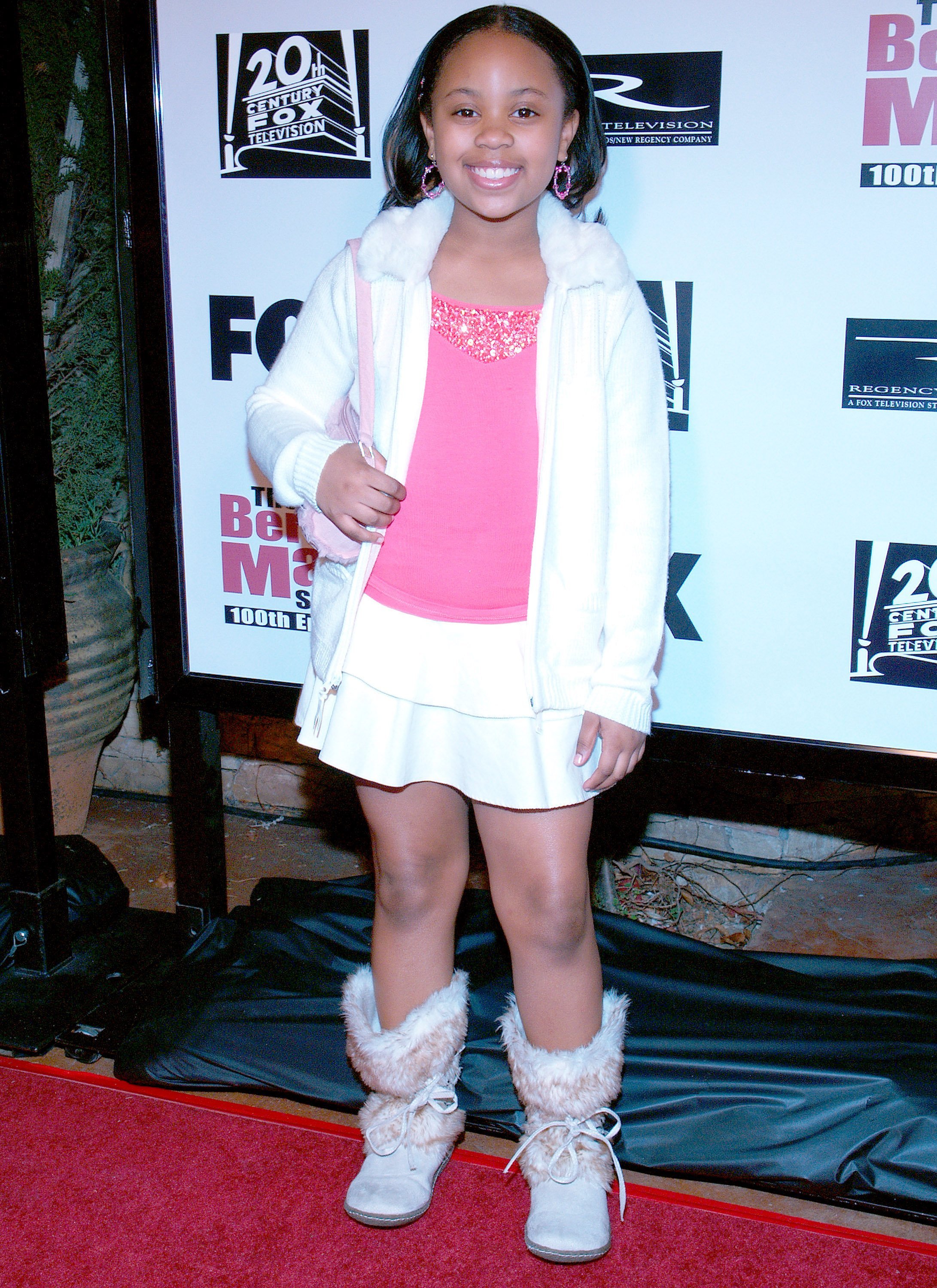 The 24-year-old actress recently took to her Instagram page to share a beautiful selfie of herself.  
In the picture, she struck a sultry pose in front of a mirror while dressed in an all-black outfit. Her dark hair was braided, and for earrings, she had on large silver hoops. The famous actress, wrote in the captions,
"No intruders."
In the comments section, fans complimented her on how fabulous she looked. Most praised her for how gracefully she's aging while others insisted that to them, she will always remain "Baby Girl."  A fan declared, "Always baby girl to me."
Since her time as "Baby Girl" ended, Dee Dee Davis has grown into a beautiful young woman with a baby of her own.  
The cast of "The Bernie Mac Show" came together for a reunion interview.
She and her boyfriend discussed the child's arrival on Twitter—he also shared a photo that showed off the baby bump on his page. The "Bernie Mac Show" actress gave birth to their son, Logan Anthony Lee Jackson, on June 4, at the age of 20.
Her love for Logan is well known as she is often seen posting pictures of him on her social media pages. She once shared a photo of her and the little toddler twinning in similar outfits.
"The Bernie Mac Show" aired on FOX for five consecutive seasons. The popular comedy series followed the life of Bernie Mac and his wife Wanda as they raised his two nieces and nephew. 
The kids give Bernie a hard time as he assumes the responsibilities of a full-time parent while his wife works the traditional 9 to 5.
After the show's cancellation, the crew dispersed, and Bernie Mac, who had been the star and co-creator of the show, died just two years after due to complications from pneumonia.  
In 2018, the cast of "The Bernie Mac Show" came together for a reunion interview. According to TVOne, Davis, Kellita Smith, Jeremy Suarez, and Camille Winbush, all met over the weekend to discuss an undisclosed project in Los Angeles.
"The Bernie Mac Show" remains a fan favorite and is currently available on various streaming services, including Netflix.