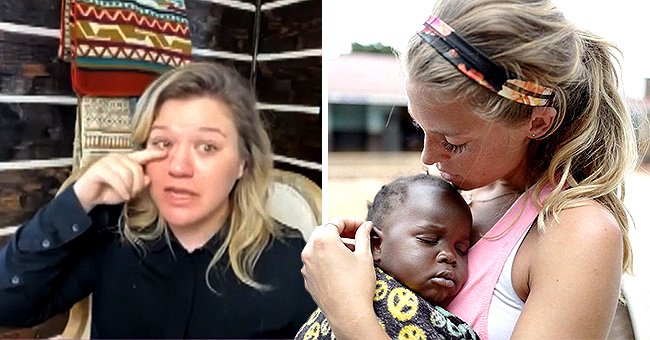 Instagram/laur_akins YouTube/The Kelly Clarkson Show
Kelly Clarkson Cries after Hearing Thomas Rhett's Story on How He Adopted His Daughter
Thomas Rhett and his wife Lauren Akins were guests on Kelly Clarkson's at-home episode of "The Kelly Clarkson Show." The couple had the host in tears as they described how they ended up adopting their daughter.
On Thursday, Rhett and Akins, both 30, featured on Clarkson's talk show to discuss how they adopted their daughter. Willa Gray Akins, 4, is the couple's adopted daughter who is originally from Uganda, Africa.
Speaking to Clarkson from their home, Akins confessed told her that she'd "always talked about adopting" her "whole life" and that her mother was adopted. She shared how she and Rhett had spoken about adoption but never had a proper conversation about it.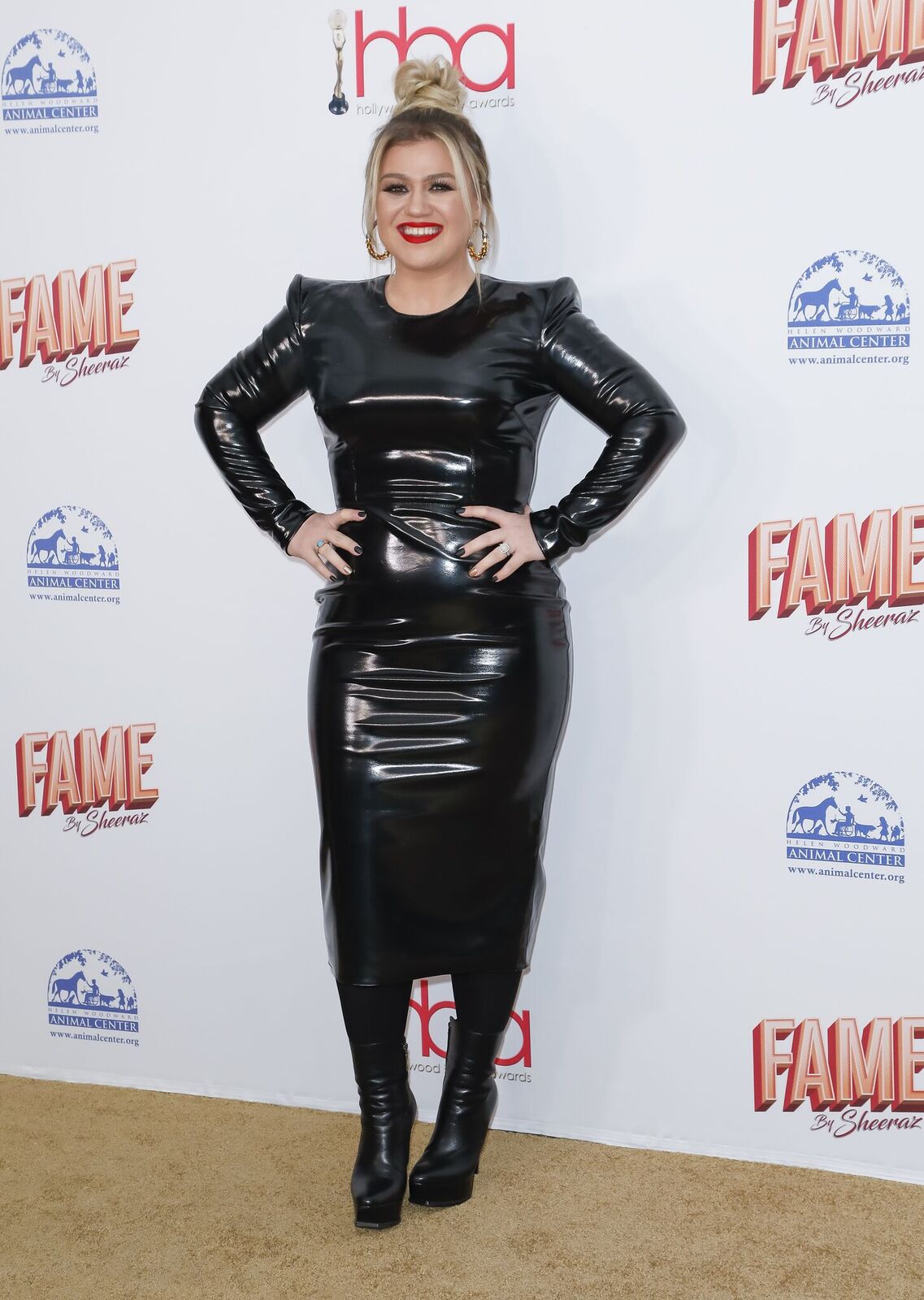 Kelly Clarkson at the Hollywood Beauty Awards held at The Taglyan Complex on February 06, 2020, in Los Angeles, California | Photo: Tibrina Hobson/Getty Images
MEETING WILLA
In 2016, Akins traveled to Uganda with the 147 Million Orphans organization and that's where she met her future daughter. She posted images of herself and the child to social media before speaking to her husband.
You totally Oprah'ed me just now
While on FaceTime together, the country music singer's wife told him she had to find a "forever home" for the baby girl. Akins couldn't deny her connection with the child.
AKINS' CONNECTION TO WILLA
She recalled how moved she was when she met Willa and "the second I touched her, it was, like, electric." Akins believed she'd visited the country to find the little girl a home.
Clarkson couldn't help but start tearing up as she listened to the couple's story. While fanning her face dry, the country music star joked: "Oh my God. OK. You totally Oprah'ed me just now."
CLARKSON TEARS UP
The "America's Got Talent" judge admitted how she'd done her own makeup and that it wasn't waterproof. She continued: "It's so beautiful because I know that feeling."
Clarkson shared how she related to Akins' feelings because she's a mother too. Rhett recalled speaking to his wife after a concert and knowing they had to adopt the little girl.
RHETT'S SPIRITUAL CONNECTION
He explained why he'd wanted them to adopt Willa stating: "It was, like, such a spiritual thing for me that it came out of my body." Then two weeks after that, the ball started rolling with adoption agencies.
AKINS' PREGNANCY
In 2017, Akins announced she was pregnant and near her third trimester she had to travel to Uganda. However, she had to head back to the US for a pregnancy check-up before the adoption was finalized.
WELCOMING WILLA & ADA
Akins' parents were the ones who ended up bringing Willa to Nashville a year after she first met the child. A few months later, Ada James Akins, now 2, was born.
THE FAMILY'S 3RD ADDITION
In February 2020, the couple welcomed Lennon Love Akins. Willa seems to have her father's love for music, according to the "Unforgettable" vocalist.
WILLA ALWAYS BELONGED
In a previous interview with "People" magazine, the musician shared: "If I just pick up a guitar, Willa starts dancing. It's in her blood." Even though she's adopted, her father said:
"She's ours and it feels like she never wasn't."
Please fill in your e-mail so we can share with you our top stories!