Jordin Sparks & Dana Isaiah's Cute Son Wears Black T-Shirt and Panama Hat in a New Photo
Jordin Sparks' little son, Dana Isaiah jr., looked totally adorable in an up-close shot while his attractive features showed he was his mommy's twinnie!
R&B star Jordin Sparks is no doubt a doting mom, and she displays this by flaunting her toddler son on social media from time to time.
In her recent Instagram post, the star mom warmed fans' timeline with a candid photo of her mini-me who looked nothing short of charming!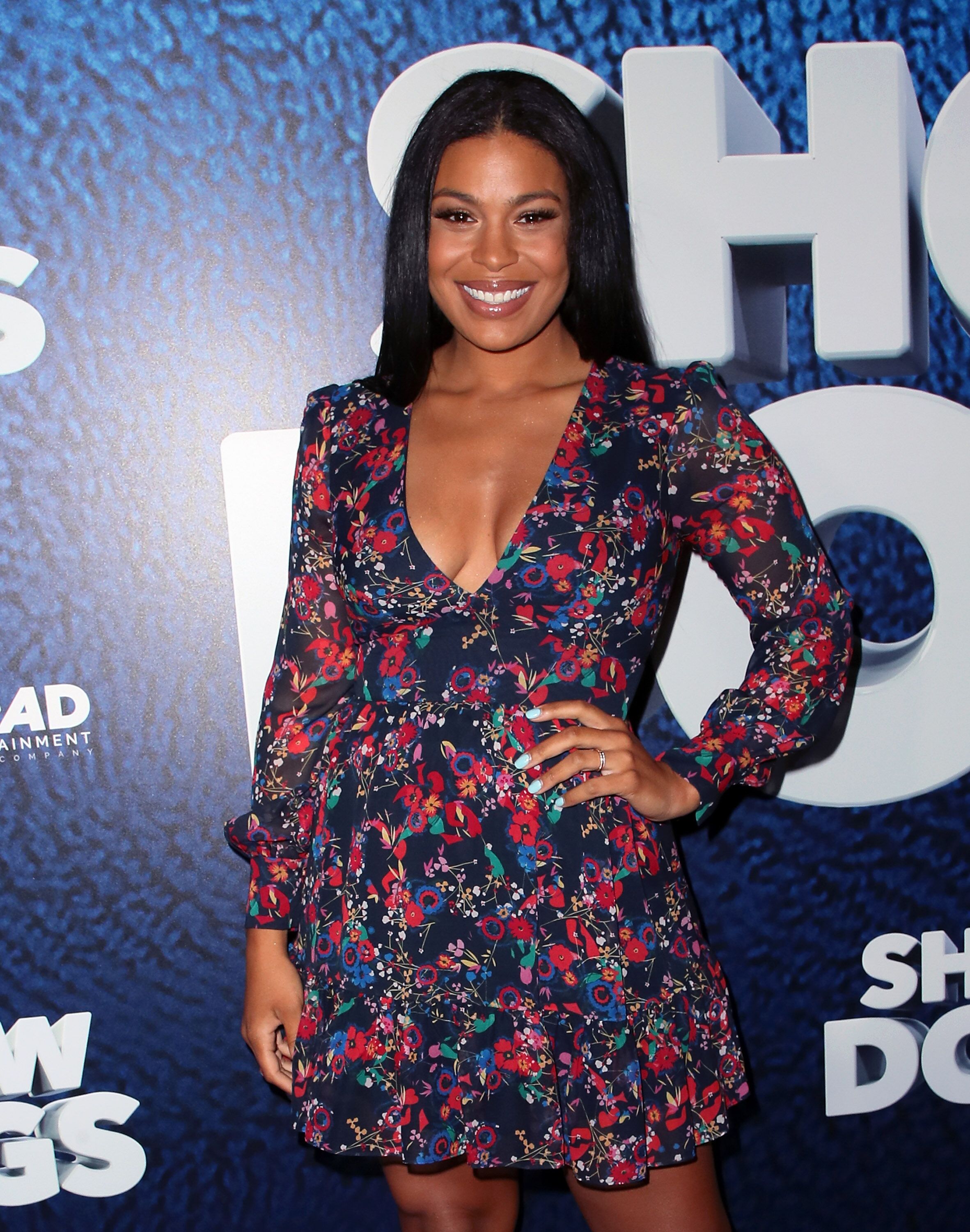 CUTE DJ
The little man was camera-ready as he flashed a lovely smile in his cute black t-shirt and matching Panama hat. The words on his shirt read: "Y R U so Cute?" and his singer mom picked a cue as she wrote in her caption:
"Look at this ray of sunshine. I ask DJ this question on his shirt every single day…"
Jordin went on to declare her affection for her "Lil Bear." Fans also joined in the admiration and made for the comments section with sweet words for baby DJ. Someone shared: "He's so adorable."
FIRST-TIME MOMMA
The "Sparkle" actress became a mom back in 2018 and debuted the little one in a People exclusive. Sparks shared DJ's first photo with the news site while she talked about her childbirth experience. 
The duo first met in a group chat that their moms added them to.
Describing labor as "miraculously beautiful," the 30-year-old star made it known that her spouse, Dana Isaiah Thomas Sr., was there with her. The happy mom made it known that her hubby caught her son as he slipped out!
WHEN DJ ARRIVED
Jordin and Dana kept their relationship off the spotlights, and even their wedding was a private affair. However, baby DJ's arrival was a bit different as the couple made it known that it was fast-track. One minute they were getting married, the next, the baby was on his way!
It is safe to say that Dana Jr was a honeymoon baby as his parents were overwhelmed after learning they were becoming parents just when they got married. The "American Idol" alum told People that she was quite emotional, but her fitness model spouse was there for her.
HOW THEY MET 
Jordin Sparks and Dana Isaiah's love story could have been cut straight out of a romantic drama because their moms were the harmless matchmakers!
Harmless, because the women weren't set out for romance when they introduced their children to each other. The duo first met in a group chat that their moms added them to.
This was because the 27-year-old model was moving to LA. Seeing that Jordin had experienced moving to the same city, the matriarchs thought it was a good idea to "link them up."
However, "sparks" literally flew between the two. Jordin once opened up that a few days after she met her spouse, she knew he was the one.