Jordin Sparks & Husband Dana Isaiah's Toddler Son DJ Shows Dance Moves to His Parents in a Video
Jordin Sparks' little son, Dana Jnr, showed off his dance moves in a new video, and anyone viewing would agree he's made for the spotlights!
It is safe to say that R & B star, Jordin Sparks' son has some of his mom's entertainment streak as the toddler showed off his dance skills in a new video.
The video shared on his dad's Instagram page, showed DJ displaying his dose of cuteness while giving fans a hint that he was made for the dance floor.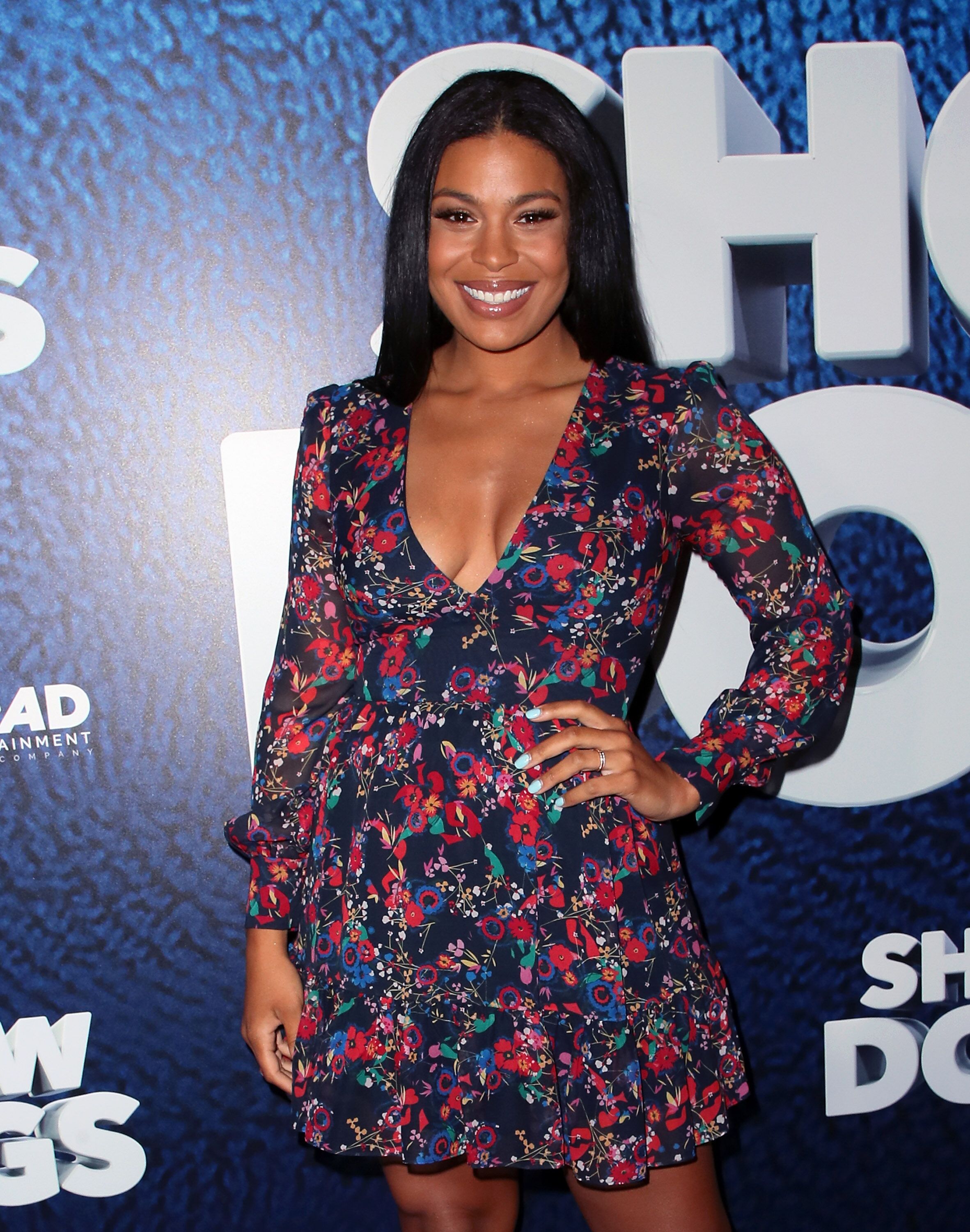 DJ'S GOT MOVES!
In the clip, little Dana Isaiah stood in front of a huge TV in what looked like a section of his family's home. Jordin's mini-me looked homely in a black t-shirt and patterned cotton pants worn with a pair of colorful socks. Dana Isaiah Sr wrote in his caption:
"Another DJ quarantine dance break for you on this lovely Friday‼️"
The video opened with DJ swiveling round in his bid to mimic Chris Brown. He went on to show off some "leg" moves before simultaneously moving his shoulders and raising one leg. His proud parents couldn't hide their excitement as they cheered the little boy from behind the camera.
As it is, the one-year-old didn't pull at his parents' heartstrings alone as fans also showed that they were impressed by his heartwarming dance. Someone gushed over DJ: "He's just the cutest."
DJ STOLE HEARTS 
Some fans noted his body moves and chipped in their admiration: "The shoulder work tho!! Gat, it lil man." A second person added with some laughing emojis: "DJ be killin me wit the shoulder moves!." Another person mentioned: "That shoulder-leg combo though! Yasss…"
Jordin started worrying about being able to perform her mom duties.
BABY DJ
Once in an interview with People, the "Tattoo" singer gave a detailed update on what went down during her delivery back in 2018. At the time, Sparks opted for the natural birthing method, and her partner, Dana Isaiah, was right by her side.
The 30-year-old diva explained that the birthing process was emotional for her, and she chose the natural birth style because she wouldn't be comfortable on her back. After DJ was born, both parents shed happy tears.
It didn't end there because motherhood was a new thing for the "No Air" crooner. As time went on, she experienced postpartum depression. Jordin started worrying about being able to perform her mom duties, but she eventually overcame the "crippling" feelings.