Shaquille O'Neal's Daughter Mimi Celebrates Sister Me'Arah's 14th Birthday with a Sweet Tribute
Shaquille O'Neal's daughter Amirah "Mimi" wishes her sister a happy 14th birthday with sweet tribute while also remembering Gianna "Gigi" Bryant.
Birthdays are fun. They are the time of the year, where one gets to celebrate the joy of being born into the world. While not all might like to celebrate it glamourously, it is a day that cannot be forgotten.
Today marks the birth date of Shaquille O'Neal's last child Me'Arah O'Neal. The 6ft3 teenager turned fourteen years old, and her sister Amirah "Mimi" O'Neal could not help but celebrate her.
Taking to her Instagram Story, Mimi wished Me'Arah a happy 14th birthday by sharing pictures of herself and her sister laughing and goofing around.
One of the pictures she shared showed the sisters hugging and smiling for the camera as they dressed in an all-black ensemble. On the image she wrote:
"Happy Birthday to my younger sister and my best friend. I love you, endlessly❤ @mearahoneal."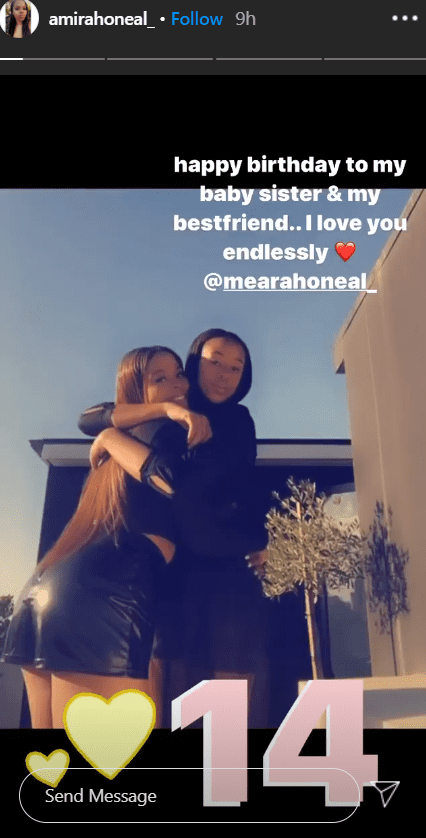 In another frame, Amirah posted a video of herself and Me'Arah dancing to coordinated dance moves on her Instagram story.
From the clip, Amirah could be seen wearing grey joggers and shirt while Me'Arah looked stunning in her casual outfit of red shorts and a black longsleeved shirt with gold necklaces around her neck.
All of Shaq's kids are taking after their father.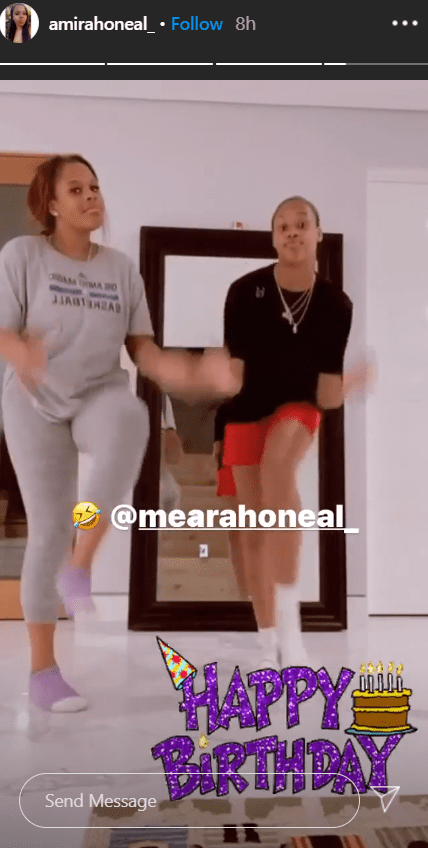 Asides from wishing Me'Arah a happy birthday, she also wished the late Gianna "Gigi" Bryant a happy birthday; she would have also turned fourteen today.
Amirah shared a picture of Gigi in black joggers and black Mamba jersey with the number 2 on it. The image showed Gigi sporting her usual look of a high ponytail and headband. Captioning the picture, she said:
"And to my baby Gigi. Happy Birthday. I love and miss you so much✌❤."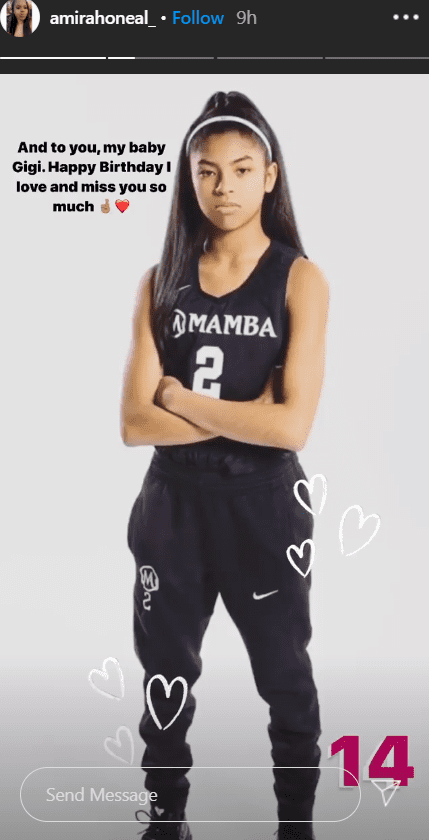 Amirah and Me'Arah are Shaquille O'Neal's daughters with his ex-wife Shaunie Nelson. Amirah is the second of his children and was born in 2001 while Me'Arah is the last child born in 2006.
The girls also have three brothers and a sister: Shareef O'Neal, who is the first of Shaq's children and was born in 2000. Shaqir O'Neal, who was born in 2005 and Miles, who was Shaunie's child from a previous relationship.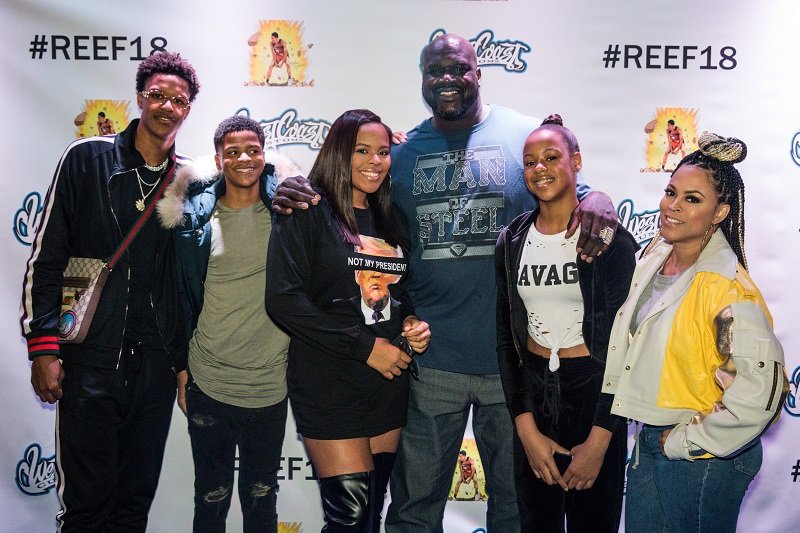 Their sister Taahirah was from Shaq's past relationship with Arnetta Yardbourgh. All of Shaq's kids are taking after their father and have tremendous skills on the basketball court.
With Shareef and Amirah both playing for LSU, Shaqir, and Me'Arah are also proving themselves in high school.
Although Shaq and Shaunie divorced in 2002, the two have tried working on their relationship to ensure they make co-parenting the kids work.