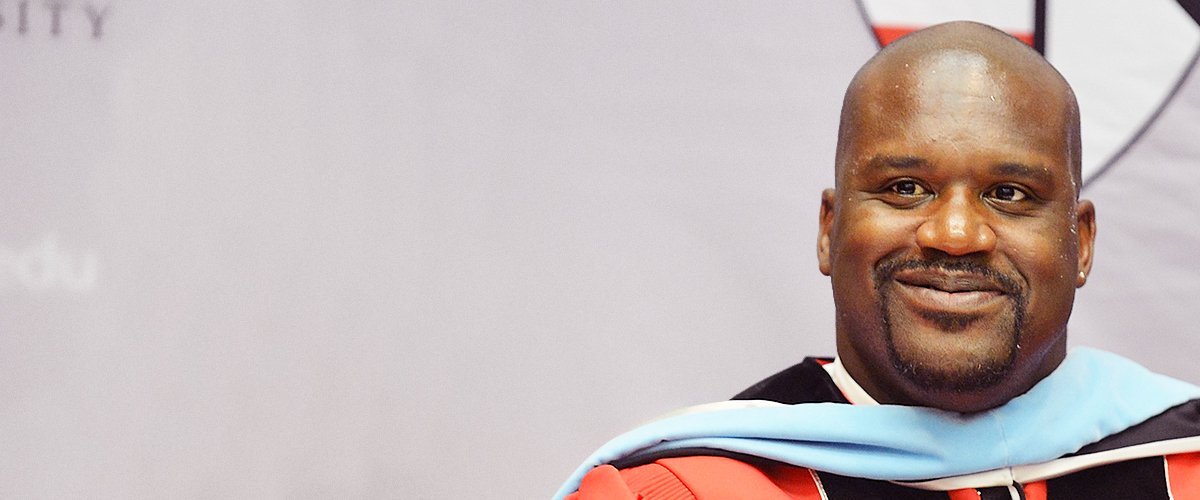 Getty Images
Shaquille O'Neal Has Three Beautiful Daughters and Says They Can't Date until Age 25
Shaquille O'Neal is not only an NBA legend but also a very proud father of six children, three boys and three girls. He is very protective of his girls, and he is not afraid to talk about it!
The former Los Angeles Lakers star was married to Shaunie O'Neal between 2002 and 2009. Initially, it was Shaq who filed for divorce back in 2007. However, they managed to work out their problems and reconciled, only to part ways for good two years later.
Me'arah and Amirah followed in Shaq's footsteps.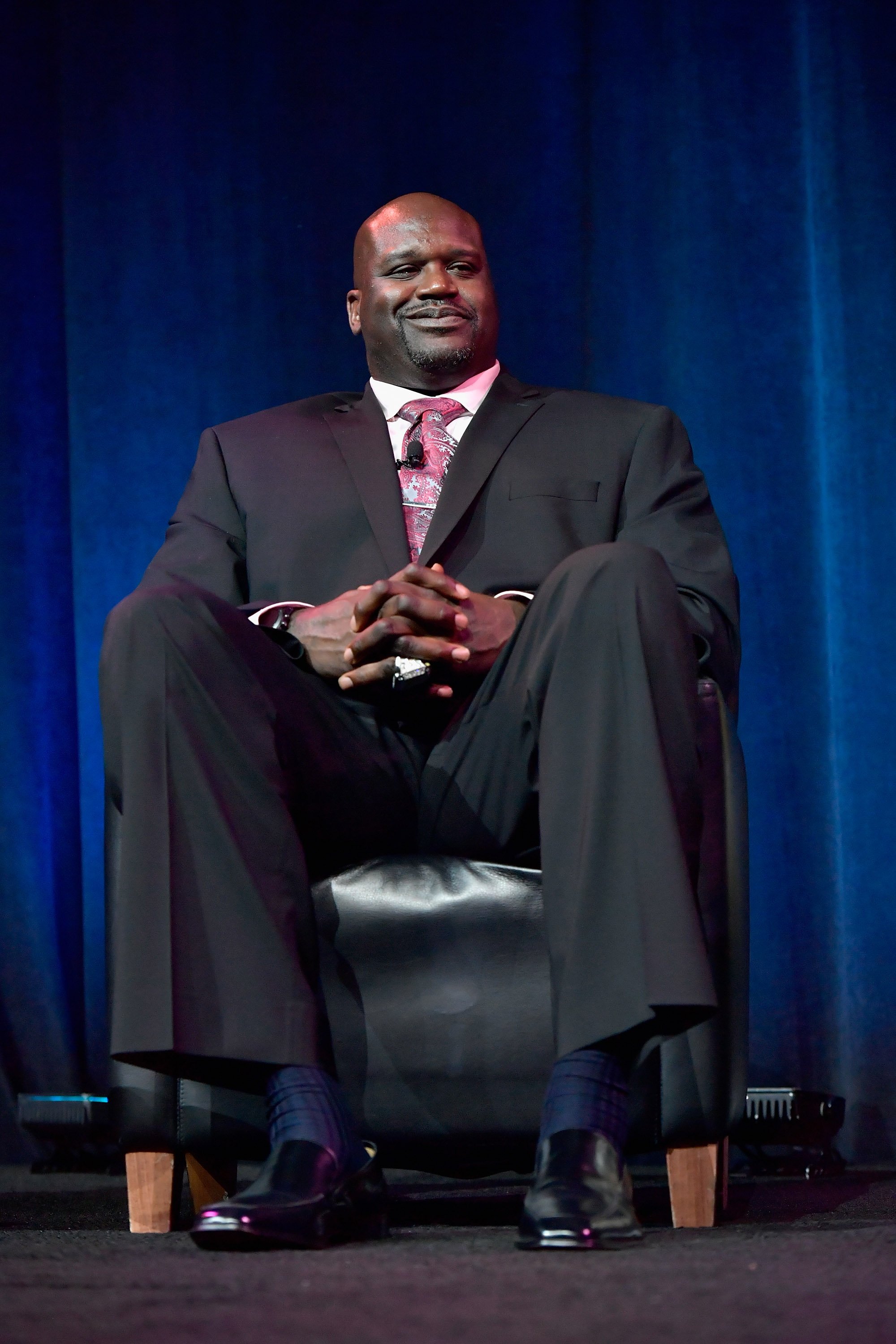 Shaquille O'Neal on November 29, 2016 in Boston, Massachusetts | Photo: Getty Images
SHAQUILLE O'NEAL'S WIFE, SHAUNIE
While their romance didn't stand the test of time, the seven years they were together were enough to welcome four children into the world; Shareef, born in 2000, Amirah, born in 2001, Shaqir, born in 2003, and Me'arah, born in 2006.
Apart from that, both Shaq and Shaunie have one child each from their previous relationships. In Shaunie's case, she has a son, Myles. Shaq, on the other hand, has a daughter, Taahirah, with ex-girlfriend Arnetta Yardbourgh.
Fortunately, the basketball legend and his ex-wife have managed to keep a healthy co-parenting relationship even after they parted ways, putting their children as their main priority.
Shaquille O'Neal's kids, especially his daughters, were a matter of conversation during an interview that he had with Us Weekly earlier this year.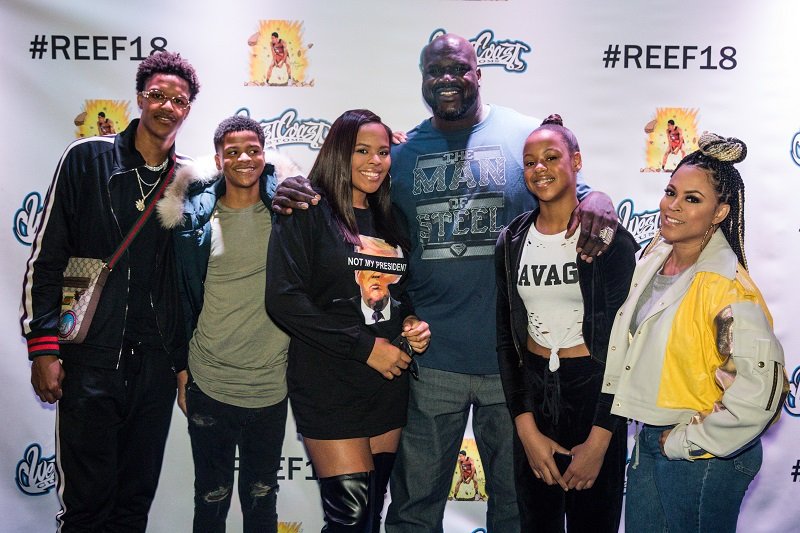 Shaquille O'Neal and his children on January 13, 2018 in Burbank, California | Photo: Getty Images
CO-PARENTING IN SHAQ'S WORDS
Initially, he talked about co-parenting, claiming that the key to doing it right was "listening" and being respectful. About Shaunie and Arnetta, the former Lakers player said:
"They do a great job. They are leaders, so I just let them lead. You have to understand that women rule the world anyway, so you got to let them rule."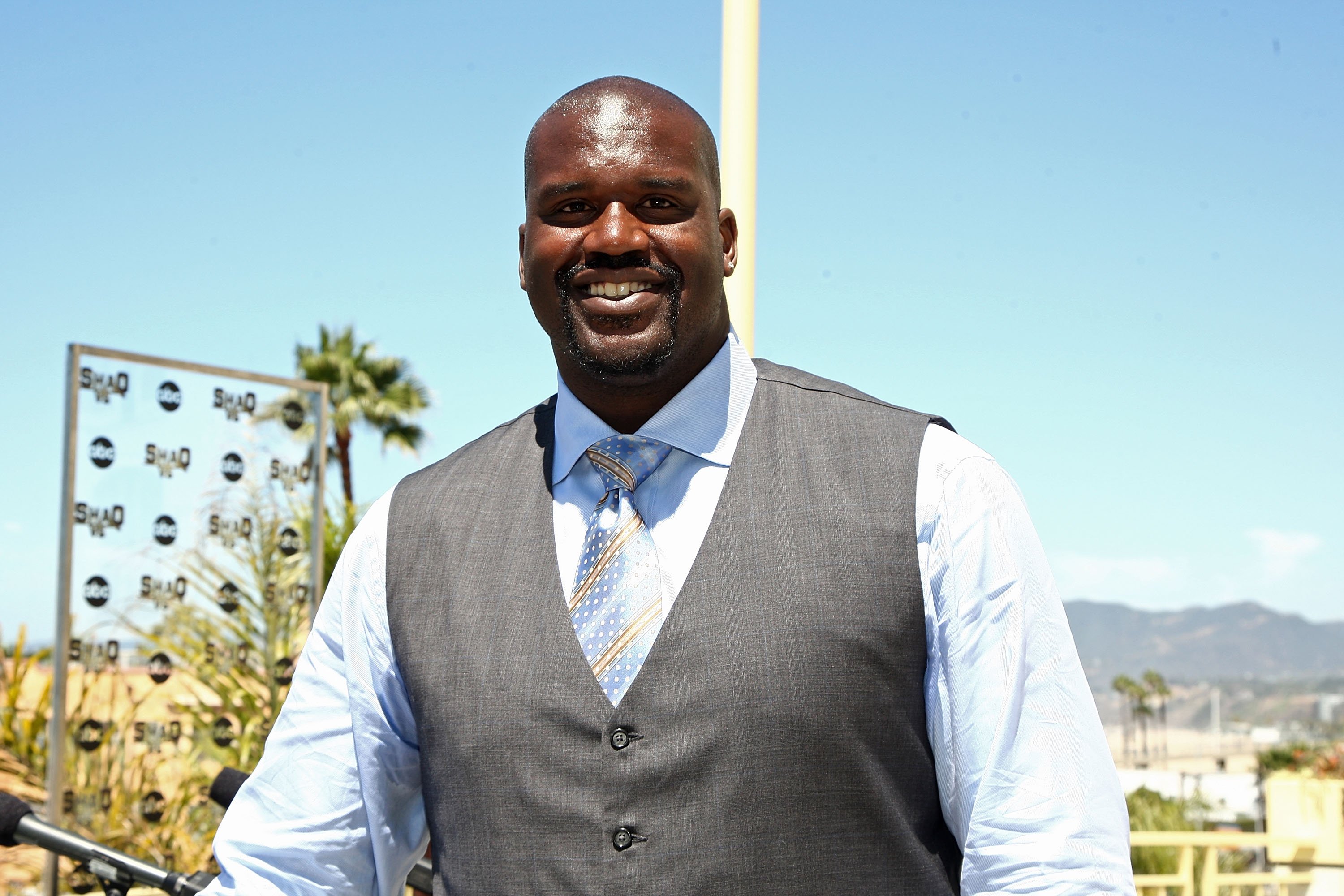 Shaquille O'Neal on August 5, 2009 in Santa Monica, California | Photo: Getty Images
After that, Shaquille pointed out that his children used to like it when he kissed them but that they don't like it anymore. He also said that he was a friend rather than a disciplinarian kind of parent.
Shaquille then dug deeper into his relationship with his daughters, pointing out that they could not date "until they are 25" and that they probably had not broken that rule yet.
SHAQUILLE O'NEAL'S DAUGHTERS
Speaking of the O'Neal girls, Taahirah, the eldest one, was born in July 1996. Back in 2019, she graduated from Oglethorpe University with a Bachelor of Arts in Sociology and a minor in politics and African Studies
At the moment, she lives in Houston, Texas, and uses her time to engage in philanthropic activities, including supporting charities and sponsoring projects to raise awareness on different topics.
Shaquille O'Neal youngest daughters, Me'arah and Amirah, followed in the footsteps of their famous father and are very talented basketball players.
In Amirah's case, she is a 6-foot-2-inch center at Crossroads High School in Santa Monica, California. She is expected to become a top women's college basketball star in the future.
Even though Me'arah is still too young, she is already a dominant presence on her middle school basketball team.
In fact, Shaquille O'Neal's son Shareef uploaded a video to his Twitter account, showing how his youngest sister almost dunked the ball on a regulation 10-foot hoop. As soon as she completed such an incredible feat, a proud Shareef rushed to congratulate her.
SHAQUILLE'S CAREER OUTSIDE OF THE COURT
Nowadays, the former Los Angeles Lakers star is reportedly dating an actress named Annie Ilonzeh. Apart from that, he is focused on his career and businesses.
Ever since he retired from the NBA, he has been involved in different activities, including guesting on TV shows, being a sports analyst, a DJ, and more.
Shaquille O'Neal even opened a restaurant in Downtown Los Angeles called Shaquille's. Located very close to the Staples Center, the place has a unique burger in its menu called the Shaq burger!
Please fill in your e-mail so we can share with you our top stories!