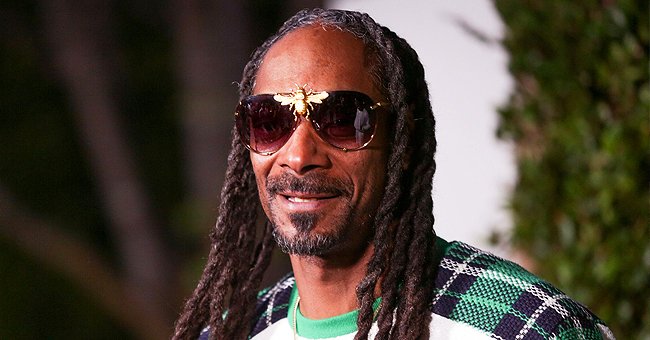 Getty Images
Snoop Dogg's Only Daughter Princess Broadus Flaunts Curves in New Photos

Cori Broadus, the daughter of legendary rapper Snoop Dogg, stunned in new Instagram photos flaunting her curves in a fitted white top.
Snoop Dogg's only daughter, Cori Broadus, took to Instagram to share stunning photos of herself dressed in a tight-fitted sleeved white top and red track pants. Captioning her photo, Cori wrote:
"Simple as that. @fashionnovacurve fashionnovapartner."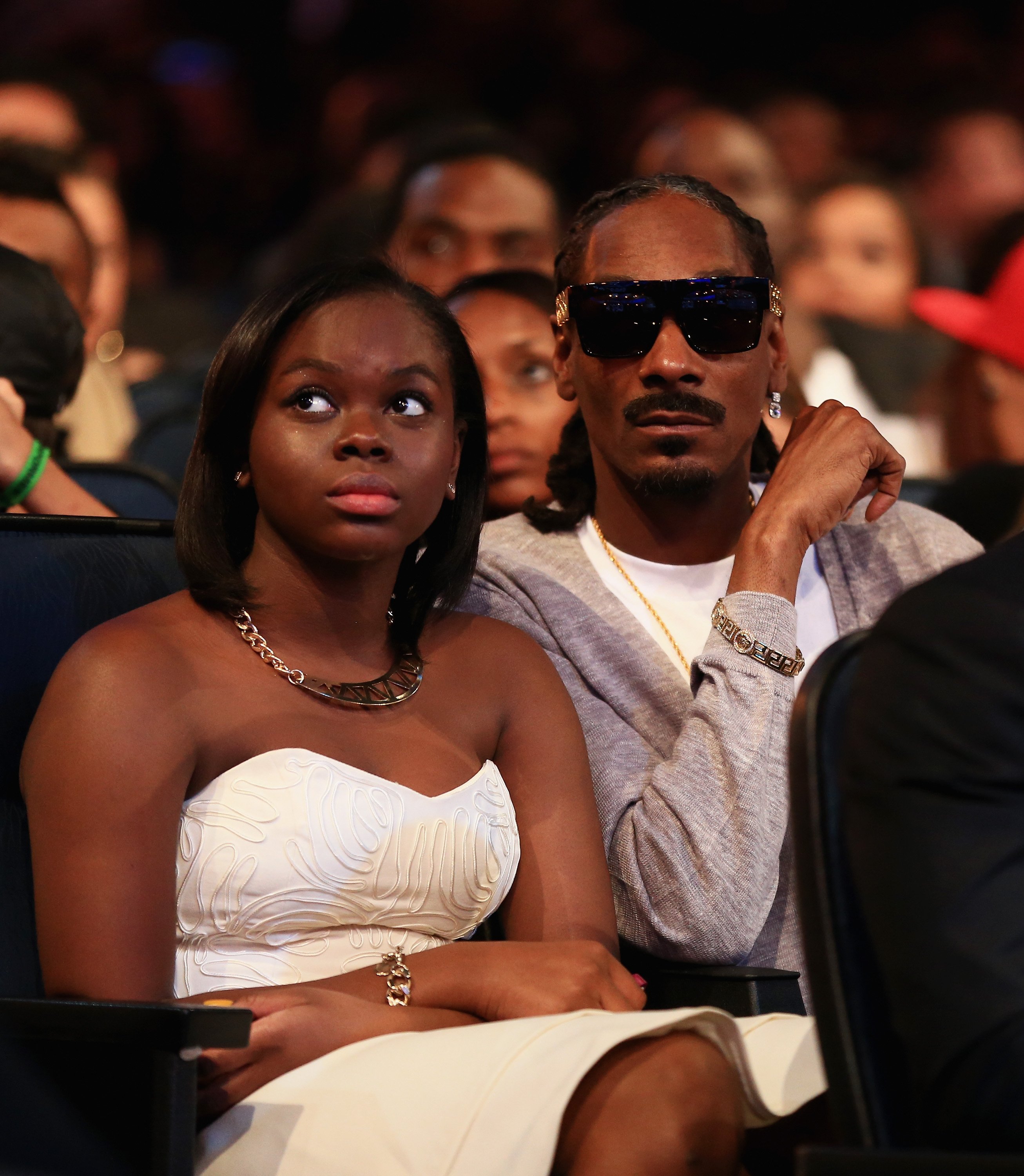 Snoop Dogg & Cori Broadus at the BET AWARDS on June 29, 2014. | Photo: Getty Images
Cori, who goes by the name "Princess Broadus" on Instagram, was sporting a short haircut and her beautiful bare face void of makeup. A dainty gold necklace adorned her neck.
The first photo featured Princess standing by a red wall. Her top slightly bared her stomach. In the fiery red color of her pants, the words "Thank you" and "Enjoy" were boldly printed against the stark white color of the top.
In the second picture, Princess was seated on a staircase, dramatically staring away from the sunset. The post quickly amassed several likes and adoring comments.
At 11, she was diagnosed with Lupus.
Around 2011, Princess released her first songs and officially began following in her father's footsteps in the music industry. The young talent continued to flourish as she made more music over the years.
Cori, whose stage name is "Cori B," released the official music video of her 2016 R&B song. She was overwhelmed by the support she received. In a now-deleted Instagram post, she said:
"Thank you to everyone who has been supporting me. It really means a lot to me..."
The single titled "Sittin' In My Room," was laced with sentiment for the famous R&B singer, Brandy, as an ode to her 1995 hit song on the "Waiting to Exhale" soundtrack.
In 2018, she released another R&B track titled, "New Phone, Who Dis?" The song featured sensational rapper, Kamaiyah. The four-minute song told the story of a woman trying to teach her partner a lesson for misbehaving.
The song was aimed at her desire to "bring back the old school R&B vibes with a positive message for women across the world." The song was widely accepted and loved. Cori Broadus soon had several fans.
Despite her vibrant personality, the aspiring singer went through challenging periods in her childhood. At 11, she was diagnosed with Lupus, a fatal autoimmune disease.
The ordeal had brought her family that was slowly falling apart back together, and several years later, Princess had moved on and seemed ready to take over the world.
Please fill in your e-mail so we can share with you our top stories!