Kandi Burruss' Baby Daughter Blaze Enjoys Bath Time in Cute Photos
"Real Housewives of Atlanta" star, Kandi Burruss, took to Instagram to post two cute photographs of her baby daughter, Blaze Tucker, enjoying her bath time. 
Kandi Burruss of "RHOA" fame lit Instagram up with some cuteness when she shared two incredibly adorable pictures of her baby daughter, Blaze Tucker, in the bathtub. 
The first photo showed Blaze resting her back against her bathtub after having her bath, with her little fingers in her mouth, while her cute white eyes stared at the camera.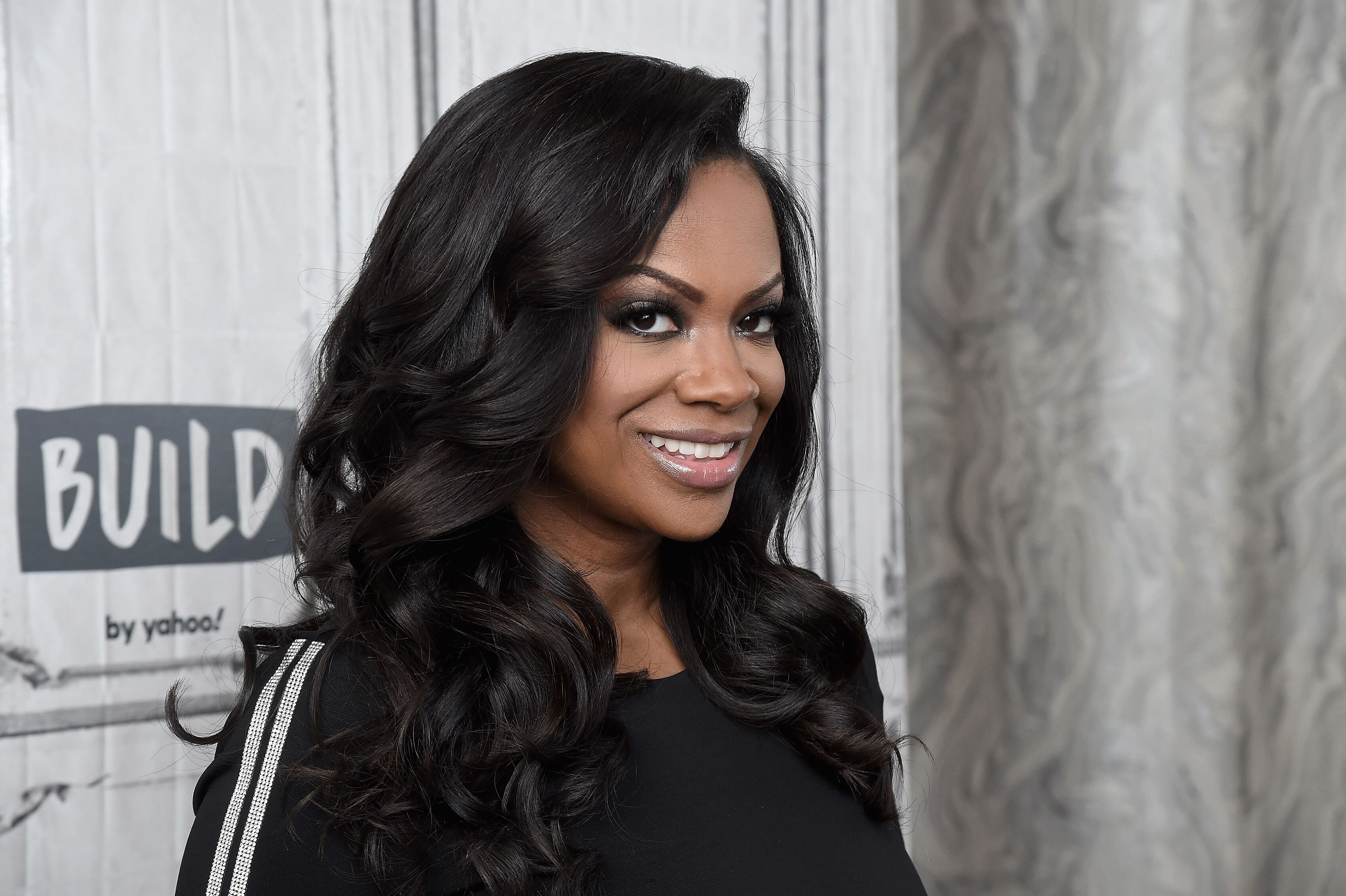 In the second picture, the adorable baby girl had both her hands held together and looked to want to say something as her mouth was open, and her bright eyes also wide open. 
The pictures were posted on Blaze's Instagram page, which is run by her mom, who captioned the post with an emoji. Many fans commented, sharing their thoughts about the photos. One fan said: 
"Kandi and Ace's twin. So precious."
Another fan commented on Blaze's bright eyes and added that the little tot was adorable. A third fan described the images as an overload of cuteness, while another fan said Blaze looked like a little Kandi. 
Kandi Burruss and husband Todd Tucker, said hello to Blaze, who was born via surrogate, in November. Since then, the reality television star has continually served her fans with adorable photos of the little one. 
Kandi faced criticism from a family member following her use of a surrogate to birth Blaze.
Baby Blaze has proven in all the pictures of her that her parents have shared on social media that she is a photogenic baby. Apart from being a picture-perfect baby, Blaze also has a great style and is her mother's mini-me. 
Todd and Kandi's kids, Riley, Kaela, and Ace, all love their baby sister and enjoy playing with her, with Ace proving to be a cute big brother, while his older sisters also take care of Blaze. 
In one picture shared on Blaze's Instagram page, Riley and Kaela were seen nursing their baby sister, with the caption saying that they had her back. 
Another post on the little tot's page also showed Ace nursing her at different times. The post was made on Ace's birthday, with Blaze wishing him a happy birthday, and tagging him as the best brother in the world. 
Kandi faced criticism from a family member following her use of a surrogate to birth Blaze, and the star opened up about being judged for that in a video she shared on YouTube. 
In the video, Kandi introduced her surrogate, Shadina Blunt, and then shared her experience with the family member, adding that the person really hurt her feelings with their words.