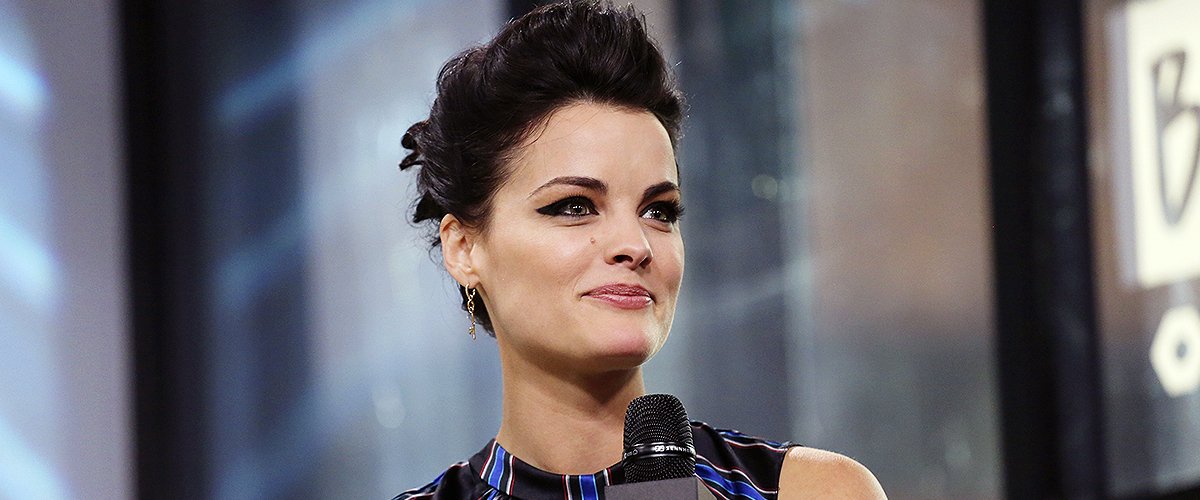 Getty images
'Blindspot' Star Jaimie Alexander's Dating History Including a Canceled Engagement

"Thor" franchise star Jaimie Alexander is undoubtedly a talented actress. Still, not much is known about her dramatic love life, which involves a high profile failed engagement with actor Peter Facinelli. Here are all the juicy details about her love life.
In Hollywood, tales of called-off engagements, broken relationships, and marriages, are more common than happy endings, unless you are watching a Disney fairytale flick. But in reality, relationships are difficult to maintain amidst all the glitz and glam that is associated with Hollywood.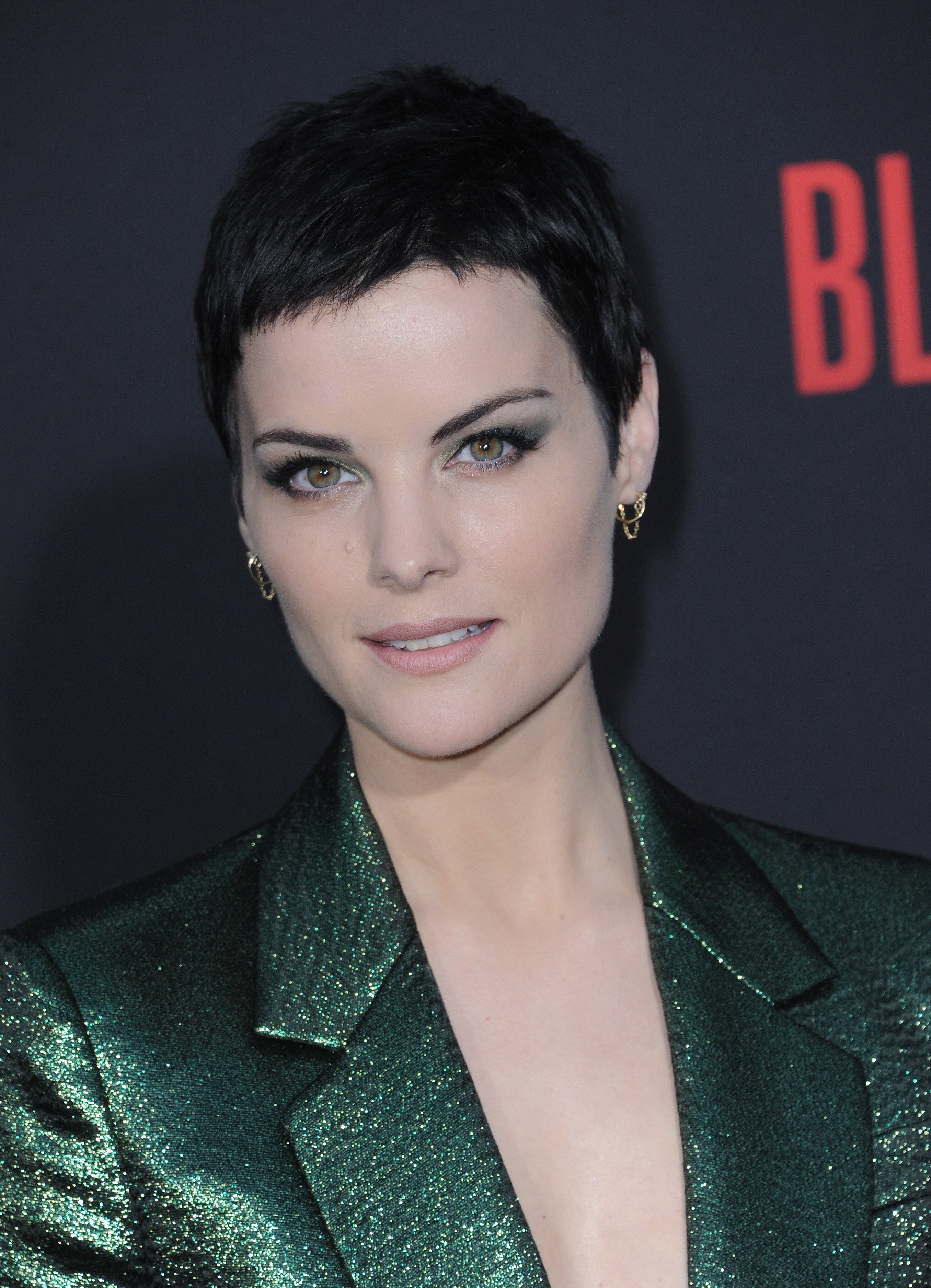 Jaimie Alexander at the Premiere Of Sony Pictures' "Bloodshot" on March 10, 2020 | Photo: Getty Images
Talented actress Jaimie Alexander fits seamlessly into this category. Jaimie Alexander's dating history over the last seven years, includes a high-profile failed engagement, and two other serious relationships.
The story gets more interesting when you consider the fact that she was in a relationship with Peter Facinelli for nearly half that period.
Jaimie has enjoyed success in her career, steadily building her profile since she made her acting debut as Hanna Thompson in the low-budget award-winning movie "The Other Side."
Born on March 12, 1984, as Jaimie Lauren Tarbush in Greenville, South Carolina, the actress is best known for her role as Jessi on the television series "Kyle XY."
Jaimie landed her most significant role in 2011, portraying the character Lady Sif, a warrior goddess of Asgard, in the box office hit from Marvel Comics, "Thor."
Jaimie Alexander's "Thor" role earned her some plaudits, and in 2013, the 36-year-old actress returned for its sequel "Thor: The Dark World."
Later in 2015, the beautiful actress got a starring role as Jane Doe in the NBC series "Blindspot." The crime drama television series was renewed by NBC on May 10, 2019, for its fifth and final season.
JAIMIE ALEXANDER'S COMPLICATED LOVE LIFE
Jaimie and "Nurse Jackie" star Peter Facinelli are rumored to have begun dating in 2012 after they met during the production of the movie "Loosies."
Peter Facinelli was born in Queens, New York, and made his on-screen debut in 1995 when he featured in Rebecca Miller's "Angela." Before his relationship with Jaimie, the actor was married to Jennie Garth, and they share three daughters, Luca Bella, Lola Ray and Fiona Eve.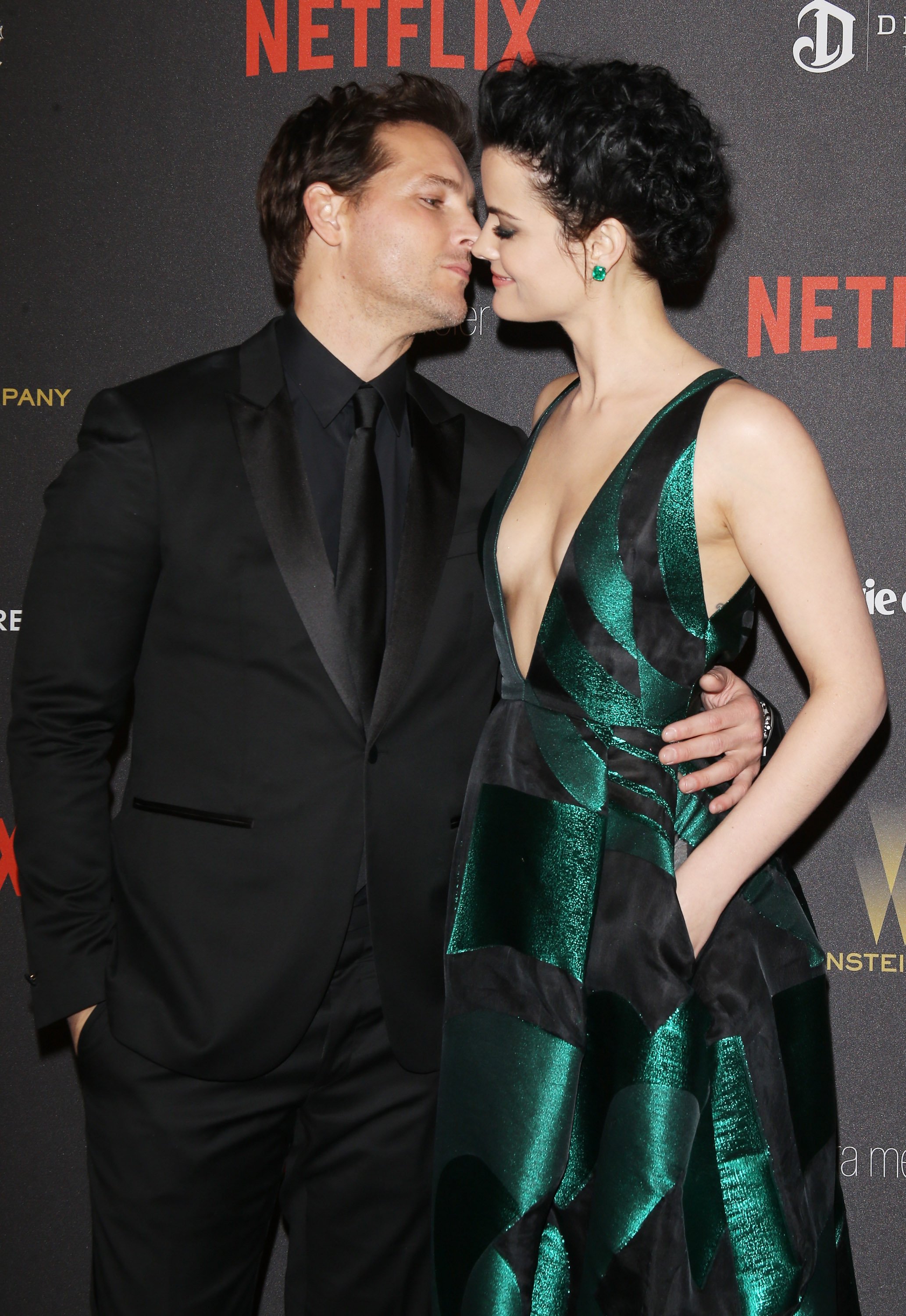 Peter Facinelli and Jaimie Alexander at the 2016 Weinstein Company on January 10, 2016 | Photo: Getty Images
Facinelli filed for divorce in May 2012, citing irreconcilable differences, and the divorce was finalized in June 2013. Jaimie and Facinelli were first linked together in November 2012, and after dating for nearly three years, the pair got engaged in 2015.
In what came as a surprise to most people, the former couple decided to call off their engagement barely a year after they announced they were set to wed. Jaimie's reps released a statement saying:
"Due to conflicting family and work commitments on opposite coasts, and after much consideration, Peter and Jaimie have chosen to part ways amicable and remain good friends."
After Jaimie's failed engagement with Facinelli, the "Blindspot" star quickly moved on to stuntman Airon Armstrong. The pair were first linked together on September 17, 2016, when they were spotted arm in arm strolling through the streets of Manhattan.
The pair met on the set of "Blindspot," where Jaimie stars as Jane Doe and Airon choreographs most of the fight scenes and also serves as the stunts double of actor Sullivan Stapleton.
In 2017, the actress was spotted locking lips with her ex-beau at Studio City farmer's market, but sadly things didn't work out between them, and today Jaimie is in a happy relationship with her boyfriend, Tom Pelphrey.
It is not exactly known when Jaimie and Pelphrey started seeing each other, but the couple made their debut red carpet appearance in May 2018 at the EW and PEOPLE upfronts.
Jaimie Alexander's boyfriend, Tom Pelphrey, was born in New Jersey and is best known for his role in "Iron Man Fist." The pair look so much in love, and the "Thor" actress can't stop gushing about her sweetheart.
Back in 2019, when the actress turned 35, Pelphrey took to his Twitter account to post a sweet birthday message for his girlfriend. He shared a cute picture of the actress, and wrote in the caption:
"Happy Birthday @JaimieAlexande Love you baby."
Fans of the actress are hoping to finally see her walk down the aisle with her current boyfriend.
JAIMIE ALEXANDER'S STARS ON BLINDSPOT
"Blindspot" is an American television crime drama series which was created by Martin Gero and featured Sullivan Stapleton and Jaimie Alexander as the main cast.
The TV series is produced by Warner Bros. and was first aired on NBC September 21, 2015. Blindspot focuses on a strangely tattooed woman played by Jaimie Alexander, who crawls out of a duffel bag naked in Times Square after being discovered by the FBI.
She is amnesiac and has no memory of her past or her identity. The FBI found that the tattoos covering her body are clues to crimes they will need to solve. Jaimie commenting on the pilot scene, said:
"When I get out of the bag in the pilot, I only have a sticker over my lady parts. It's full-on frontal nudity, but you can't see the dimensions of any curves because of how dense the tattoos are."
During a 2016 interview, the delectable actress claimed that when she read the script for the series, she knew the character of Jane Doe was written for her.
But portraying the character of Jane Doe had involved a lot of stunt work, which has seen the actress suffer a lot of injuries. The actress's role on the NBC series has also seen the actress get training from the Navy Seals.
During an appearance on "Late Night with Seth Meyers," Jaimie talks about the show and how some construction workers who didn't realize the actress was on set called the police when they saw how many prop guns she was working with.
The show was renewed for its fifth season in May 2019 and is scheduled to premiere on May 7, 2020.
Please fill in your e-mail so we can share with you our top stories!